Have you just finished school and are taking a gap year? Or have you finished university and need a year out to work out what you want to do?
Or have you just decided to take some time out to get to know yourself eat, pray, love style?
Whatever your reason, we have some top tips for Travelling.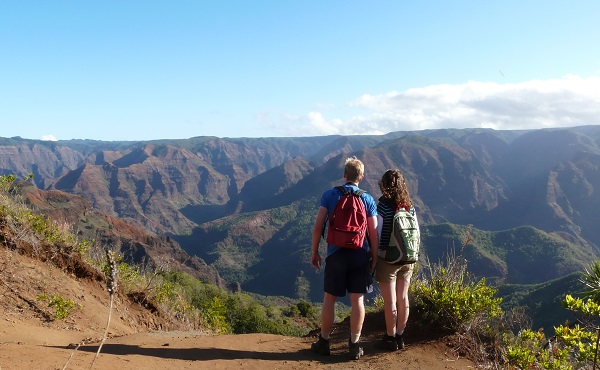 Planning an extended adventure abroad is an exciting, albeit nerve wracking endeavour and you need to Ensure you are fully prepared.
Preparation:
SAVE SAVE SAVE! You never know when someone may invite you somewhere or to take part in something and you don't want to have to say no.
Before purchasing flights, ensure that your passport is well within date – as a rule of thumb you should have at least 6 months left on it, but some countries require more.
Flights booked? Ensure that your next step is to purchase full travel insurance to cover you for the whole length of your trip, as well as for any activities you may end up doing whilst you are away.
Check whether you require a visa for the countries you will be visiting.
Contact your GP at least 8 weeks prior to travelling to book in for any vaccines you need. Some of them you will need to pay for, so take this into account.
Get a decent backpack, you unfortunately cannot take everything with you, and you want it to be as comfortable as possible whilst lugging your belongings around. Here are some of our favourites.
Research accommodation for at least the first stop, you don't want to tie yourself down for the whole trip, but knowing you have somewhere to lay your head after multiple hours of travel will make you feel a lot better when you get there!
Packing:
Without sounding like your mum, make sure you pack for all weather conditions. Just because you're going somewhere where it is 99% sunny, doesn't mean that they won't have the odd downpour.
Girls, as much as you might want to take a hairdryer and your straighteners, they will just take up space. Most hostels will have hairdryers available, or if you are travelling in a group, maybe take one between you. You will be surprised how little you care about your hair.
This goes for make up as well. Take a limited supply, you are going to want to bring back souvenirs so you need to try and leave as much space as possible. Realistically, you will only need: foundation, concealer, eyeliner and mascara.
Again, with skincare, a good moisturiser and a good cleanser is all you need. Wipes will easily run out super quick. A good cleansing balm like this one will last you a good couple of months.
Sun cream is a big thing! You will be able to purchase this the other end, but it helps to have some with you already.
Shoes… a good pair of walking shoes and some comfortable airy shoes are all you will need. Maybe some flip flops too, depending on your destination. Any more will massively weigh down your luggage – which you don't need.
Basically, you only want to take the bare minimum. It will hurt your back as well as your bank balance if your luggage is overweight. For a more detailed list, check our backpacker checklist.
Travelling:
Whether travelling alone or with friends, ensure that someone back home knows when you are changing locations, just in case anything happens. It's better to be safe than sorry.
Depending on how long you intend to be in each place, it could benefit you to purchase a cheap mobile and local SIM card. Most hostels will be able to advise you of this.
Keep in touch with free apps such as WhatsApp or Viber and Skype for video calling. It really helps any home sickness. Always check for free Wi-Fi where possible!
If you are travelling as a couple, ensure you are aware of the laws in each country, as some countries forbid public displays of affection.
Be prepared to spend your nights on a bunkbed, in a room with up to 13 other people. In most hostels it is cheaper to bunk down in rooms of 10-14 people, and this can be mixed also. It's a great laugh as long as you take it in your stride.
Your headphones, ear plugs and eye mask will come in handy for travelling as well as sleeping. Not everyone will want to go to bed when you do, also if you are travelling on buses or trains, they are handy for blocking out everything to get some needed zzz's in.
Always try and back up any photos you take, from personal experience, they might not travel back very well on your camera. If you haven't taken a laptop, try and get to an internet café every now and then to get your pictures and memories uploaded and backed up.
Lastly, enjoy it! This is a once in a lifetime experience. Have fun, and make some memories.
For all of our Backpacking tips, including common misconceptions, cheap destinations, and the best gadgets to take with you click here.
The post Going Travelling? appeared first on Holidaysafe.