It is coming up to the most talked about Fashion events in the year, so whether you're planning a trip to London or New York to see your favourite designers, we have all the information you need about each one.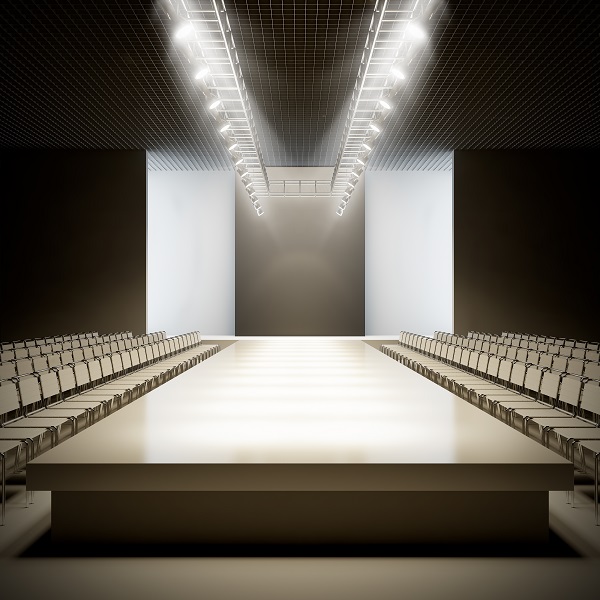 When?
The schedule is pretty heavy for all of you fashion lovers out there. We are going to split them into city, and then into separate events to make it easier. We will only be including the dates for the first half of the year.
Here are the dates for the Big Four:
London –
6th – 8th January – Men's
16th – 20th February – Women's
Paris –
17th – 21st January – Men's
22nd – 25th January – Haute Couture
27th February – 6th March – Women's
Milan –
13th – 16th January – Men's
21st – 27th February – Women's
New York –
5th – 8th February – Men's
8th – 16th February – Women's
Fun Fact! There is also a Bridal Week in Barcelona from 24th April until 29th.
Tickets
Most tickets are given to fashionistas within the industry, however, there are a select amount of tickets available to the public which range in price.
New York – Range from $33 – $1500 plus fees. The more expensive tickets mean you receive gift bags and free bar, and there are various ticket rates in-between.
London – Held by the British Fashion Council and therefore need to register on their website. Directly following London Fashion week is London Fashion Week Festival. See more here.
Milan – As the National Chamber of Italian Fashion organises many of the shows, you will need to register on their website
Paris – You can apply for tickets through the French Federation of Fashion.
For most of these shows, you will need to have a residency in the appropriate country in order to attend.
Nevertheless, there are select public shows that you can attend by checking the schedule for each show on the FWO website.
Travel
Getting tickets is one thing, next up you need to work out how you are going to get there.
London –
If you live in the UK, then London is pretty easy to get to via train. From Kent it takes anywhere between 45minutes to 1.5 hours to get into central London.
From Manchester – 2 hours 10 minutes
From Birmingham – 1.5 hours
From Bristol – 1 hour 40 minutes
From Plymouth – 3 hours 45 minutes
Anywhere further such as Cornwall, Scotland etc, it may be quicker and cheaper to get a flight. From Glasgow it can be anywhere from £50 and Newquay from £60.
Paris –
It takes approximately just over one hour to get to Paris if you fly from London and flights start from £59.
You can also get the Eurostar which takes about 2 hours and 15 minutes, and as of December 2017 can cost you anywhere from £58 for a return for a week.
Lastly, you could get the ferry across and drive which will cost approximately £40 each way, from Dover to Calais. You would then obviously need to add on petrol costs.
Milan –
A bit further than the last two, but potentially quicker to reach depending on security at the airport.
Milan takes approximately 1 hour and 45 minutes and costs anything from £40 upwards.
New York –
The longest to get to out of the Big 4, the 8-hour flight costs anywhere from £310 up to £450.
It does mean you can get some zzz's in to ensure you are fresh when reaching the other end!
Accommodation
London
England's capital can be quite pricey, however, on average, the 3-Star Hotels are around £71 and the 5-star are roughly £227.
Paris
Cheaper than most people think, 3-star hotels average at £85, whereas 5-star hotels average at £261.
Milan
With 3-star hotels starting out at £68 and 5-star hotels averaging at £299, it isn't too expensive.
New York
Accommodation in New York starts from £110 for a 3-star hotel up to £305 for a 5-star hotel.
Once you have decided which events to attend, make sure you purchase travel insurance to ensure you are covered for cancellation, plus any unexpected disasters during your trip!
At @Holidaysafe we have a mixture of different policies options to cover you, for example our European Single Trip policies start from just £4.25*.
FYI
On the other hand, if you're lucky enough to attend all four events, a Multi Trip policy may be cheaper than purchasing multiple single trip policies for you. Our Worldwide Multi Trip policies start from just £19.10**
For more information, please click here.
Any questions, please don't hesitate to contact us and lastly, enjoy the amazing shows!
*Pricing based on a 35 year old travelling to Europe for three days.
**Pricing based on a Worldwide Multi Trip policy for a 35 year old.
All pricing correct at the time this blog was published.
The post Fashion Week appeared first on Holidaysafe.