There are so many options for New Year's Eve, you could stay home, go for dinner, go out to a bar or club – or you could make this New Year's really special and celebrate it abroad.
More and more people are choosing to go abroad to sample what other cities have to offer.
Here are our favourites.
Sydney
Whether you're travelling to Sydney specifically, or happen to be there over this period, you're one lucky so and so!
Sydney offers one of the most breath-taking firework displays, and there are both free and ticketed options.
The location being at the Harbour Bridge and the Opera House is a spectacle in itself, and you will be the first people in the world to celebrate, due to the time difference.
Everything kicks off at 6pm with Pre-show entertainment, then on to a ceremony to reflect their respect for the Aboriginals.
9pm is when the family fireworks begin, with the harbour of light parade shortly after.
Then the main event starts at midnight on the dot, celebrating the New Year with a dazzling display of visual excellence.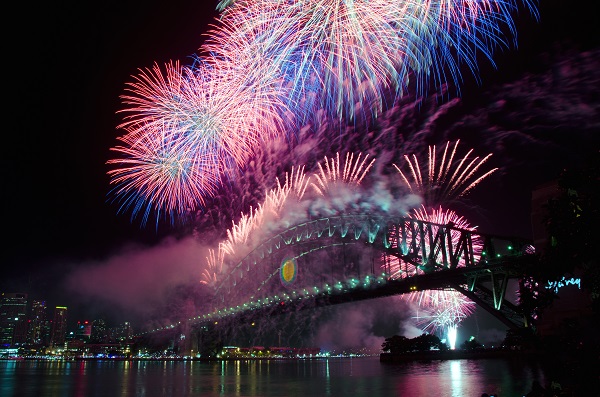 Rio de Janeiro
Copacabana beach is host to the world's largest NYE Party on the iconic 2.5 mile stretch of sand, with over 2 million people coming from all over the world to join in.
Locally known as Reveillon perfectly blends traditional beliefs with religious and also superstitious ones.
Dressed all in white, thought to bring good luck, the locals toss flowers into the sea as a gift to the goddess of the seas.
As with all the celebrations, music and pre-show entertainment is carried out until midnight when the fireworks start.
Berlin
Berlin has a reputation for being a party city regardless, so clearly New Year's Eve is going to be party central.
Known as Silvester to locals, the celebration takes place over a 2km stretch, with an amalgamation of bars, food stalls, music stages, party tents on 'Party Mile'.
Following the fireworks at midnight, you can carry the party on until the early hours, unless you want to take part in the 4km New Year's Run the next day, in which case you may need to pace yourself!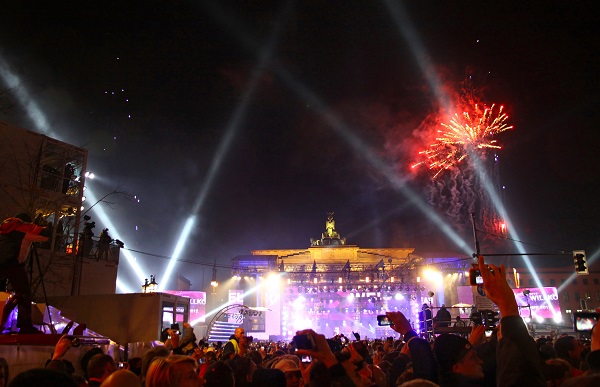 New York
An obvious favourite with people from all over the world.
As mentioned in our post we would love to go here to do some Christmas Shopping, but we would happily stay until NYE too!
An estimated 1 million people join together to watch the iconic ball drop in Times Square.
Featuring music performances, confetti and a pyrotechnic display, what more could you want?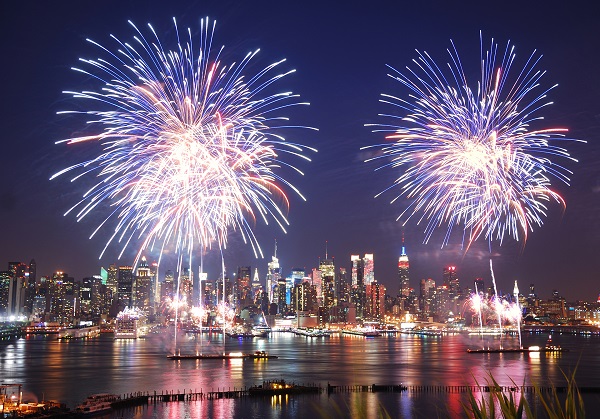 Edinburgh
Better known as Hogmanay, they go all out and this year is no exception!
Featuring performances from the likes of Rag'n'Bone Man, The Human League and Huey Morgan.
There are so many things going on from 30th December all the way up to New years day. Including, a Torchlight Procession, Concert in the Gardens, Street Party and Loony Dook!
You won't run out of things to do for sure.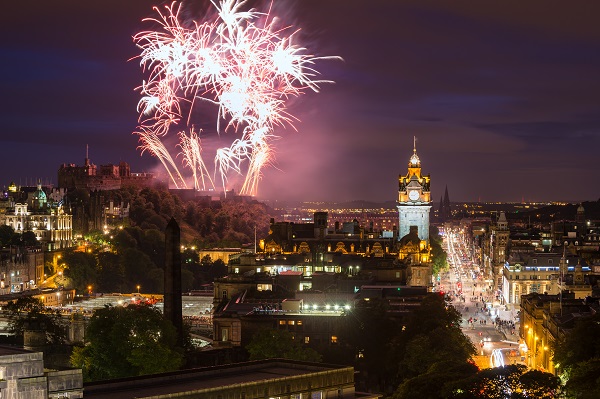 Wherever you're celebrating the New Year, if you're planning a trip then ensure you have the correct travel insurance, just in case!
Where are your favourite places to go on NYE? Any suggestions? Let us know @Holidaysafe.
The post New Year's Eve appeared first on Holidaysafe.