We know how stressful it can be when it comes to Packing ready to go away, so we have compiled a list of gadgets and tricks that may help you with the process.
We would always suggest making a list of what you want to pack, so you don't arrive at your destination only to realise you've forgotten your favourite shirt or dress! Then, make a list of what you actually end up packing, in case of any mishaps.
Take a look at our travel essentials here to help you remember those things everyone always forgets, such as a first aid kit!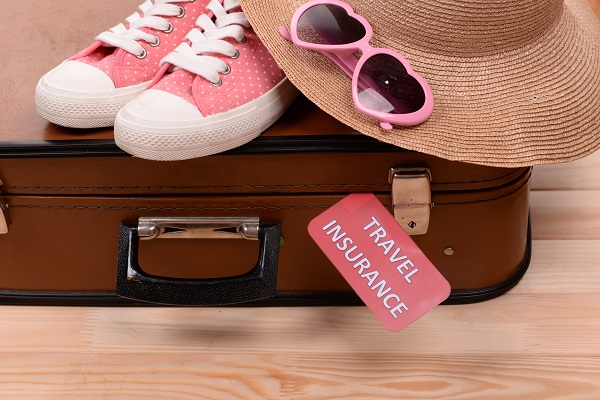 Travel Bottles.
What we mean by this is mini plastic bottles that you can use to either pack in your cabin or hold Luggage. The biggest size is for 100ml, so sticks to the regulations for hand luggage.
These are perfect if you want to decant your favourite products in order to take them away with you, as well as saving space and weight in your case. Not everything comes in miniature form, much to our disappointment. So, these are the perfect fix for that, you can thank us later.
Top Tip: Use some cling film to stop your liquids leaking!
Digital Luggage Scale.
If you are anything like us, 22kg sounds like a lot, until you actually start packing – especially if you are sharing luggage with your spouse (a frugal but challenging way of saving money on your flights).
Don't wait until you arrive at the airport to know if you're within your weight limit – this handy Digital Luggage Scale is perfect for the job. This is a rather basic one, although there are many available if you'd rather have something sturdier.
Travel Iron.
When travelling, no matter how well you roll or fold your clothes, they inevitably end up creased.
Most accommodation will have irons for you to borrow or rent, but there's always that one place…
In this instance, this Steamfast Home-and-Away Mini Steam Iron is the one for you. The size of a computer mouse, it will easily fit in your luggage without taking up valuable space.
It takes just 15 seconds to heat up, great if you are in a rush, and is certainly better than using hair straighteners.
Packing Cubes.
These cubes are an ingenious invention to aid both packing and unpacking at your destination. Even more so if you are sharing luggage as mentioned previously – plus they come in a variety of colours.
You could even split your clothes up; underwear in one, beach wear in another, you get the idea.
Top Tip: If the cubes don't seem like something you want to spend money on, vacuum pack your clothes to gain more space within your suitcase!
Luggage straps.
Ever got to your destination and had to wait until the last suitcase is going around on the carousel, as you were one of 40 people with a black suitcase?
That stops now! These handy luggage straps make it easy for you to spot it in a sea of luggage.
Top Tip: If you have any ribbon at home, this is a thrifty option to gain the same results.
Shoe Sleeves.
The eBags shoe sleeves, again available in many colours, are the perfect way of packing shoes without worrying about them messing your clothes up.
Easily able to fit shoes up to size 13 and many women's shoes also.
Use the different colours to easily identify who's is who's.
Top Tip: If you have any carrier bags at home, they will do a similar job in ensuring dirt does not reach your clothes. Although they won't be as colourful!
Lightweight Suitcase.
If you are notoriously bad at packing light like us, this option saves you a kilo or two!
There are a lot of lightweight suitcases on the market now as retailers have cottoned on that customers prefer to have a suitcase that weighs next to nothing, in order to cram it full of everything they want to take away, rather than having to be strict or pay for extra luggage allowance at the airport.
Perfume/Cologne Atomiser.
For the same reason as above with the mini bottles, you don't want any leakage, and heavy perfume bottles will take up precious space and weight.
This is one of our favourites for the ladies, in a gorgeous rose gold, it is still pretty enough to get out of your clutch and use.
This one is a nice chrome finish for the gents, -it's promoted as a ladies atomiser, but there's no reason why men could not use this.
Top Tip: If you are only going away for a few days, pop to your nearest perfume shop and ask if they have samples you can take. (You can't obviously guarantee they will have your ultimate favourites on hand though!)
Worldwide Plug Adapter.
Whether you a regular traveller or this is your first time abroad, these are such handy little gadgets to have.
This Universal Plug Adaptor is a must have for your suitcase to ensure that no matter where you are travelling to, you are able to charge your electronic gadgets.
There is also this one which also includes two USB ports.
The worst thing is getting to your destination, your phone nearly dead due to the time in the airport and on the flight, and not being able to plug anything in. Not all hotels or accommodation will have these to hand. They will expect you to have brought them yourself.
Cables and batteries.
You will be so grateful for these items whilst away.
You can't always guarantee that the plug points are going to be where you want them to be. We like to have our phones by our bed for alarms, and late-night scrolling, if the plug is the other end of the room, this causes problems.
This cable is perfect for all you Android users out there at 6ft long, you will have no issues, there is even an option for a 10ft cable!
For all you Apple user out there, this 10ft cable will easily suit your needs.
Battery chargers are a staple in this day and age, with us spending on average 5 hours a day on our phones, it's no wonder that our gadgets run out of charge so often.
This Lumsing Portable Charger will solve this problem. With two ports, you can charge two devices at once, and with its Ultrathin design it is perfect for travelling as it won't take up hardly any space!
These are our Packing essentials, what are yours? Let us know @Holidaysafe
Don't forget to ensure you have your Travel Insurance before you go away!
Take a look here for more information.
The post Top 10 Packing Essentials appeared first on Holidaysafe.