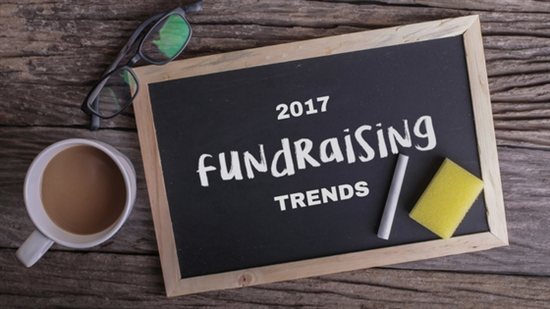 The year is winding down, but for non-profits and universities, the planning for 2018 fundraising has already begun. Understanding Trends and challenges can enable you to drive engagement more efficiently and effectively. Before we start predicting what trends will impact development professionals next year, let's take a look back at some of the 2017 trends that could continue to have an impact after the final chords of Auld Lang Syne play.
Email enjoyed a revival.
Social media gets a lot of attention, but it can't replace person-to-person connections. Earlier this year, we noted that email was coming back in vogue. Why? The volume of social media means tweets and Facebook posts can easily get lost in the crowd. One caveat: When you opt to 'hit send' for fundraising, optimize you emails for mobile because 56 percent of emails are opened on mobile devices.
Digital payments made giving easier.
Attracting wealthy individual and philanthropically-minded corporate donors is important, but digital payment systems make it possible to capture small donations at high volume. If you aren't leveraging platforms like Mobile Giving, you are missing a golden opportunity. After all, $5 or $10 donations add up quickly when you engage hundreds of thousands of donors that can give with a click.
Collaboration strengthened non-profits.
Pooling resources—including personnel, resources, and overhead—helped smaller non-profits compete more effectively against larger organizations. But it's not just the 'little guys' that can benefit from collaboration. Non-profits can team up with each other or outside organizations for a common cause, and thereby extend their reach and bring more visibility to critical issues—from finding cures for cancer to addressing the challenges of poverty.
Next week, we'll take a look at some of the new trends on the horizon. Until then, Happy New Year!
3 Ways to Apply This Information Now
Check out this blog post on other trends from 2017.
Give your donor research a boost with Nexis® for Development Professionals.
Share this post to keep the dialogue going with your colleagues and contacts.