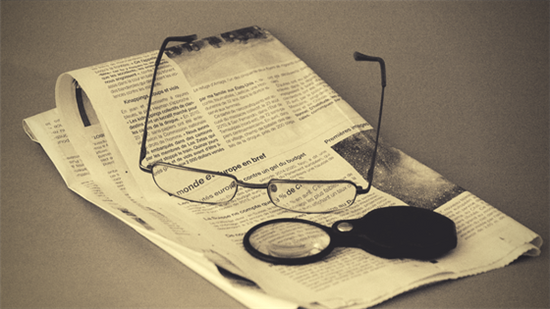 A war was started over Fake News. Granted, what we now call 'fake news' was called 'yellow journalism' back in the 1890's—and the Spanish-American War cannot be laid solely at the feet of media muckrakers. But following the explosion of a U.S. Navy battleship off the coast of Havana, Cuba, the yellow press—at the time led by William Randolph Heart's New York Journal and Joseph Pulitzer's New York World—used the slogan "Remember the Maine" to skew public opinion in favor of the war. These days, fake news spreads even more rapidly, thanks to the power of social media and the ease of one-click sharing. As a result, you face the daunting task of separating fact from fiction in the course of conducting the news and business research that your colleagues rely on to make critical decisions.
Reason 1: Fake News Spans a Wide Range of Topics
You don't have to be researching politics to encounter fake news. Earlier this year, the New York Times noted that professional "soccer" / football news is rife with fake news, be it 'alternative facts' about a referee's call —depending on which team you support—or rumor-filled reporting on player trades. The article detailed an elaborate hoax, perpetrated by an Irish journalist who was also a huge Arsenal fan. Frustrated by his own attempts to sift unverified (but published) rumors about possible trades, he decided to demonstrate how quickly fake news can grow—and become accepted as fact—by inventing a up-and-coming soccer star just in time for the summer trading season. It wasn't long before a few posts on message boards had, as the New York Times reported, "… traveled all the way into respected mainstream publications, even making one list of the top 50 young players in Europe (placing 30th).
The popularity of fantasy sports leagues means that depending on the season, a huge number of fans are scouring sport news sites, blogs and social media for information that can give them an edge—and unless they're vetting the sources of their 'facts,' they can be led astray easily by a rumor gone rogue.
Reason 2: Social Media Makes the Distribution of Fake News Easier
Given how quickly 'news' travels in the digital age, it's easy to see how speculation and misinformation can go from implausible to plausible in hours or days. Recently, the Washington Post reported that a fraud case was brought against a Scottish stock trader by the U.S. Securities and Exchange Commission after the trader's false tweets—which he used to manipulate the stock price for his own profit—resulted in shareholder losses of more than $1.6 million.
Will Fake News Spawn Better Reporting and More Discerning Readers?
Ironically, one of the primary players responsible for the yellow journalism of the 1890s is now the namesake for a highly-coveted award for achievements in newspaper, magazine and online journalism—the Pulitzer Prize. Pulitzer's brand of publishing, in which facts were sacrificed in favor of boosting readership, did expose real problems like corruption, but misleading stories also served to distract the public—and, of course—sell papers. Money continues to be a driving force for fake news, but media outlets, social media platforms and the public are responding.
The recent admission by Facebook that a Kremlin-backed media company spent $100,000 on ads intended to sow political discord and steer the electorate towards one candidate over others was only the latest in a list of criticisms of social media sites and search engines that do little to stop the dissemination of fake news.
The controversy has spurred some changes in algorithms in an attempt to slow the flow. In addition, Facebook and Google collaborated with French media outlets prior to the elections earlier this year to address misinformation in the media, and Facebook also introduced an initiative against fake news in Germany after officials raised concerns that misleading or false stories and hate speech could influence parliamentary elections. Awareness about fake news also means that fewer people take information for granted. Sites like Factcheck.org and Snopes.com make it easy for people to check questionable stories they see online—and based on comments on controversial posts, people are calling out fake news more, even providing references for their fact checking.
Eventually the yellow journalism trend was overtaken by a push for journalistic integrity, and the public's trust in the media was restored. We're seeing a similar push now, as public distrust of the media reaches a new high—but as long as dishing up fake news also delivers profits, researchers will need to take a more proactive stance when it comes to choosing and vetting the information sources they rely on.
3 Ways to Apply This Information Now
1. Download our eBook, "How to Combat Fake News" for more tips.
2. Experience the advantages of curated news sources with a free trial of Nexis®.
3. Share this blog and follow us on LinkedIn to keep the dialogue going with your colleagues and contacts.