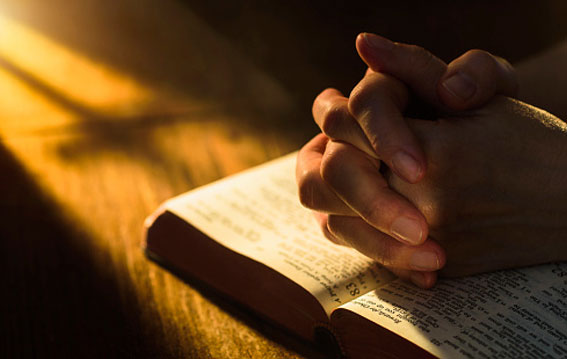 Romans: 12. 2. "And be not conformed to this world: but be ye transformed by the renewing of your mind, that ye may prove what is that good, and acceptable, and
Perfect
, will of
God
."
We having looking at this very important subject for the passed four days. And we established this truth: SEDIMENTARY INFORMATION CREATE THOUGHTS, SEDIMENTARY THOUGHTS CREATE A MINDSET, A MINDSET CREATES, HABITS, HABITS FORM CHARACTER, CHARACTER DETERMINES YOUR LIFE AND YOUR LIFE PLOTS YOUR DESTINY. ALL STARTS FROM INFORMATION. SO INFORMATION IS THE ROOT.
The opening verse tells us the that when our minds are renewed, then we will be able to prove (try, test) God's will for our lives_ the good, acceptable and the perfect.
GREATNESS AND SUCCESS IN LIFE AS A BELIEVER IS WHEN YOU'RE ABLE TO WALK IN GOD'S PERFECT WILL FOR YOUR LIFE AND FULFIL IT. This is the very heart cry of every believer. But the Word of God tells us how it comes_ by having our minds renewed. This is serious. So you mean the mind has an integral part to play in God's destiny for your life? Emphatically YES! Christians who cannot prove God's will for their lives are indirectly saying that their minds are not renewed. That's the truth. When your mind is renewed you'll by all means prove God's perfect will for your life.
Many in the kingdom today are fulfilled physically (materially and financially) and mentally (professors, doctors, lawyers, engineers, pilots, scientist, chartered accountants, CEO's etc) BUT yet live unfulfilled lives. Why? It is because they are not functioning in God's PERFECT will which comes as a result of a renewed mind through sufficient meditation on God's Word. So many keep hunting servants of God [especially Prophets] to prophesy God's perfect will for them. The prophetic is very vital in the Church of Jesus Christ, but it is not to tell you as an individual, the perfect will of God for your life.
You find out from the Holy Spirit because He lives in you. But before that, get rid off all darkness from your mind by meditating. James 1:21 tells us: "Wherefore lay apart all filthiness and superfluity of naughtiness, and receive with meekness the engrafted Word, which is able to save your souls." 'Save' in that verse is from Greek word "sózó", which means to save, to keep safe and sound, to rescue from danger or destruction, to make well. That is what God's Word will do your mind_ it will deliver your mind from danger or destruction. Powerful! God bless you exceedingly.
Image Credit: cpcparkstone.org.uk