This is a guest post by Heather Bost who is a student, author, and speaker and says "The best thing that ever happened to me was when Jesus radically changed my life. My passion is for everyone to know God loves them immensely!" You can see more of her writing on her blog, and contact her on Facebook, Instagram, and YouTube. If you are interested in writing a post for us, visit our Guest Post page. You can also view other guest posts by clicking here.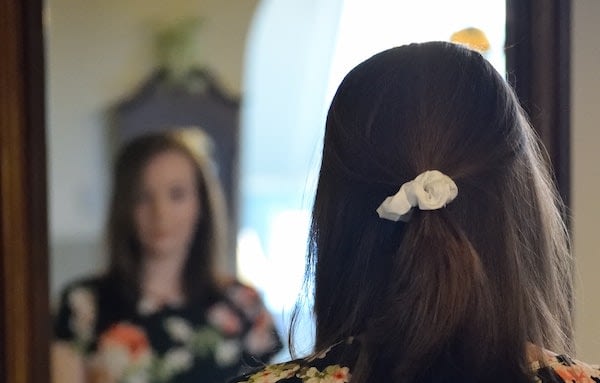 Names are given to us at birth. Some love their name others can often wonder what were my parents thinking. As we go through the years many have a nickname or two. Names that we answer to that are fun or descriptive to our character. But what about the names that you call yourself in your head. The ones that are not so fun. That you lay awake thinking at night. The names that you Label yourself every time you look in the mirror. Not good enough, failure, ugly, broke, the list can go on and on.
There are times that it seems our insecurities label us unworthy. That the fear of the unknown defines us as stuck. That pain and affliction have labeled us broken beyond repair.
But what if I were to tell you that God has already assigned names to you the crush every single label you attach to yourself. "Before I formed you in the womb I knew you, and before you were I consecrated you; I appointed you a prophet to the nations." (Jeremiah 1:5, ESV).
He knew you before you were a twinkle in your parent's eyes and He has called you His beloved. He has called you chosen, marked with a purpose. You are labeled His son or daughter, a royal heir.
You do not have to let the Labels define you one minute longer, because God already has. I think He knew that from time to time we would allow our thoughts and the world around us to define us. So He made sure to write down who we were in Christ. He calls you His friend. He labels you victorious. He declares you the head and not the tail. He says that even when you are weak you allow Him to be strong on your behalf!
Sometimes we allow the lies to define us for so long that we begin to believe them. They begin to harden our hearts, steal our joy, even take our passion. But I have good news, "Is not my word like fire," declares the LORD, "and like a hammer that breaks a rock in pieces? (Jeremiah 23:29, NIV).
God's words are able to break through any wall. They are able to withstand any fire. His words are able to heal you! Each time you those labels start creeping back in trying to define you, remind yourself of God's words over your life. Speak to those lies and watch them flee!
Start being intentional about what you allow to define you. Create the habit to speak God's truth over yourself daily!
The post What Is Defining Me? appeared first on Before The Cross.