We rely so much on how we see and understand the world. We trust our senses to define the world and understand what is around us by our limited knowledge and wisdom. Therefore we often feel we know who other people are and what the events of our lives are about forgetting "If you wish to be pure in mind, guard your senses. (Apocrypha, Patriarchs, Reuben 6:1)
Sadly, the truth is, we can only understand a very little about the world and people around us. With our limited understanding can we really be aware of the depth, gifts and beauty of another person? Can we begin to fathom the Divine Wisdom and Purpose hidden in everything around us? "Without understanding no knowledge; without knowledge no understanding. " (Mishnah Avos 3:17)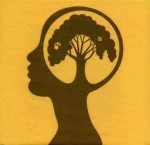 There once was a young man who studied Torah (Scriptures) every day and with each new lesson he challenged himself farther. He followed the instruction, "This Book of the Law shall not depart out of your mouth; you shall meditate on it day and night, so that you may be careful to act in accordance with all that is written in it. For then you shall make your way prosperous, and then you shall be successful." (Joshua 1:8)
After a time he became known as a genius of the revealed and hidden Torah. When the time came, he married the daughter of a holy rabbi. There was much joy in the home of the young rabbi and his wife. Together they learned and built a home based on Torah.
A year went by and everything seemed to go well when one day the young rabbi grew very sick. The best doctors were called, but sadly, not one of them could do anything to help him. So the father of the young rabbi went to the holy rabbi, (the young rabbi's father-in-law) and begged him, "Rabbi, I'm afraid for my son he became sick and no one seems to be able to help him. Please pray for my son. You know how much he is learned, how devoted he is to Torah. Surely if someone as holy as you reminds heaven of his greatness, he will be found worthy, and he will live!"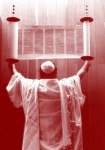 But the holy rabbi only answered, "you call him learned? You call him devoted? What he's done is nothing. Nothing at all!"
The father was shocked. "Rabbi, what are you saying? My son is young, yet he already knows the revealed and hidden Torah by heart! Are we not taught, "A house where Torah is studied at night will not be ruined." (Eruvin 18b)
The holy rabbi looked at the troubled father and shook his head, murmuring under his breath, "he's done nothing. Nothing at all." No matter how much the troubled father praised his son and tried to convince the rabbi how accomplished the young man was, the holy rabbi's did nothing but to criticize him. The poor father just couldn't understand what was going on.
The holy rabbi went into his study and locked the door. He placed two candles on his reading table, wrapped himself in his tallis (prayer shawl) and began to pray:
Compassionate and Merciful G-d, show us Your love and heal us. Send complete healing to all Your holy people who are sick. In particular to Yitzchak Yaakov ben (the son of) Sarah.

Master of the Universe! You are "merciful and gracious, slow to anger and abounding in steadfast love." (Psalm 103:8) I humbly ask, has this child completed his holy task, is his purpose in this life yet fulfilled? May we remember and realize as it is written: "For the Lord is compassionate and merciful; he forgives sins and saves in time of distress. (Sirach 2:11) Master of the World who is Most Compassionate and Merciful. Please remember these tender children and lengthen their days with benevolence and their years with pleasantness, in order that they toil in Your Torah and its commandments all their days. Amen

A few days later, the most wonderful thing happened. The young man got up out of bed, his appeared to be completely healed. His father was overjoyed, but he was still troubled about his meeting with the holy rabbi. He spoke to his son, "I know your father-in-law is a great rabbi in a very holy man, but to tell you the truth, I really don't understand him. I went with him with so much respect for to ask him to pray for you. And I praised you so much I was sure that if he reminded the Heavenly Court of your learning and knowledge you would be found worthy of the greatest miracles. Yet he wouldn't even listen to me. No matter what I said he just replied, "you call that learning? It's nothing, nothing at all."
The looked at his father and smiled, "Wonders of Wonders, father, is he not a truly holy rabbi. Such wisdom, you thought that by praising you would help me. But really the opposite was true. You see, every person comes into this world to accomplish one special task. To make one special fixing or change in the world, and once he has done this, there is no longer any need for him to stay here in olam hazeh – this world.
"My father-in-law knew that I had only come into this world to learn Torah, and that if Heaven thought that I already learned everything I needed to know, there was no way to save my life. So when he kept answering, 'what, you call this learning? It's nothing!' he was actually saying to Heaven, This young man has only begun to accomplish his task. His work isn't finished yet – there is no more he needs to learn. Heavenly court you have to give him more time
And this is what saved my life….
And so you see — what do we know? You never know….
May all your tales end with Shalom (peace)
Click here for more storytelling resources
Tell it to your children, and let your children tell it to their children, and their children to the next generation. (Joel 1:3) Please share this story with others and leave us a comment or two.
This post first appeared on Story Tour, please read the originial post: here