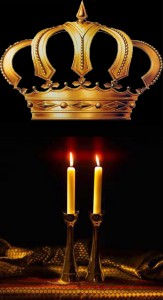 The Season of Lights – Chanukah is coming very quickly as it begins at Sundown on December 12, 2017. Most people in the Jewish communities throughout the world can rattle off a list of Chanukah traditions such as lighting the menorah each night; playing dreidel games; eating foods cooked in oil (latkes and Sufganiot); and exchanging gifts.
An age-old tradition is telling stories in the glow of the Chanukah menorah. The stories tell of greatness, nobility, and wisdom while at the same time raising the hopes for a better tomorrow.
The very backdrop to the spiritual stories is attractive to its readers allowing one to peek into the beliefs, and lifestyles of a vanishing age of a faraway world and reminding them that the messages are eternal – just as strong today as they were yesterday.
The book, Story Tour: The Journey Begins will remind readers of forgotten stories of faith that strengthen and reaffirm hope for a better world.
Buy a copy of Story Tour: The Journey Begins as a gift for someone special today. Story Tour: The Journey Begins is available from the publisher, Xlibris http://bookstore.xlibris.com/Products/SKU-000905091/Story-Tour.aspx or online at Booksamillion, and Barnes & Noble, and Amazon
Share this:
The post Stories From Story Tour Blog Available in Book appeared first on Story Tour.
This post first appeared on Story Tour, please read the originial post: here