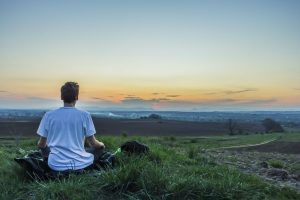 Life is full of surprises. Every day you are bound to face several challenges that will continually test your strength and character. These can Greatly Affect your productivity and even influence the choices you make in life. It can be very tiring, stressful, and may greatly affect your lifestyle, health, and overall well being. Read on and learn some of the simple yet effective ways on how to keep calm and carry on when you're experiencing these situations.
Breathe Deeply
Breathing exercises will effectively help you during stressful moments. Based on studies, deep breathing will help calm your body and quiet your mind. The anxiety and stress levels of a person are associated with proper breathing. The more anxious and stress a person is, the lesser the chance to breathe properly which in turn leads to more anxiety and stress.
Try investing in an air purifier. This product will help you breathe fresher and better air, especially at home. It improves the air circulation by clearing out the allergens and dust present in the environment. Additionally, some purifiers are equipped with lights and sounds that can help you to relax and sleep better.
Have regular exercise
Stressful moments will make you feel tired, lazy, and vulnerable. Try to ignore these negativities by getting off your bed, doing some stretches, and going out of your house. Take short walks to the park for leisure or to the grocery store for errands. This short but helpful activity will help release endorphins in your body which will make you feel happy. Also, it will not only give you adequate exercise but also let you save money and appreciate nature.
Going to the gym may be another option if you have more time. This will allow you to do the exercise routines that are perfectly fit for you and your body. Also, these will open doors to new companions that will eventually become friends and even families.
Listen to Music
Music is said to be the gateway to the soul. Most people listen to music when they are anxious or stress. This relaxes and clears the mind from all the worries. Choose and listen to happy and uplifting songs that will help you get through the day. Sad songs can be part of your playlist but be sure that this will inspire you to become better and not drag you to more sufferings.
Try using several music applications that offer a wide array of songs. This will offer the best playlist depending on your mood.
Eat healthily and drink more water
Stress eating is probably one of the worst issues that occur during these tough times. It makes you eat and crave for more foods within the same period of time. Sadly, these cravings usually include unhealthy options such as pizza, soda, noodles, chocolates, and soda.
You may feel happy and satisfied at the moment. However, these will eventually change and you'll end up feeling worse than before. Never forget those added calories to your body. Good thing there are available weight loss pills that you can try when the need to lose some pounds occur. Treat yourself at least once but never ever indulge yourself to the horrifying world of binge-eating.
Take your power back
You are the ones in control of your feelings and emotions. Do not let other people, things, or situations affect you negatively. Never give away your power to anybody. You are the only person allowed to tell yourself what to do, what to feel. Doing this will make you feel better and be amazed at what's your true worth.
Stay Positive
Always be positive and have a happy disposition in life. Keep in mind that the words you say and the things you have in mind reflects who you are. The feeling of depression tends to create negative emotions which can greatly affect all of your actions. When this happens, take a break and think of the good things that happen in your life. Think of your family, your friends, your pet, and other important things that make you truly happy and satisfied.
Try this technique – write down three positive things that happened to you before going to sleep. This will allow you to leave positive vibes and beautiful images in your unconscious mind which will give you a good and sound sleep.
Stressful situations may occur ones in a while. But don't let this hinder you in achieving what you want. Instead, learn to manage your worries by keeping calm and moving on. Remember that every day is a new day. All you have to do is live your life to the fullest and never ever let anyone or anything drag you down.