Ugandan President, Yoweri Museveni, was denounced as a pair of buttocks
Dr Stella Nyanzi was a popular Ugandan academic who was simply exercising her freedom of expression when she was thrown behind bars. Her offence was that the university lecturer had called Museveni a "pair of buttocks". She also made insulting remarks about the president's mother and his wife Janet.
Dr Nyanzi
The 45-year-old mother-of-three was convicted of cyber-harassment and given an 18 month prison sentence last August over the 2018 Facebook insult. Disgustingly, she was kept at the Luzira maximum security prison on the outskirts of the capital Kampala.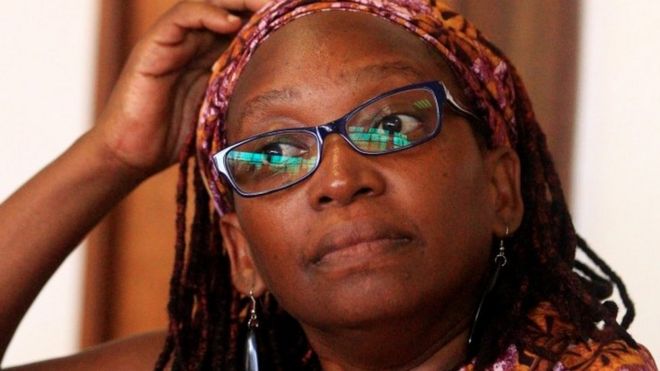 To the eternal shame of her persecutors, an appeals judge has now ruled that the academic did not receive a fair trial.
An angry Dr Nyanzi said, 'Why was I in prison for more than one year? I want to know. What is wrong with courts which abuse the rights and freedoms that are constitutionally provided for?'