A young Jo Hogan often found it uncomfortable that, at a departmental store, different cosmetic brands would have their own counters or concessions, staffed by women who would only push those lines of products.
In an attempt to correct what she saw as an anomaly, back in 1997, she recognised a business opportunity. She then decided to open an upmarket cosmetics shop that sold a large number of different brands that her staff would recommend entirely on merit.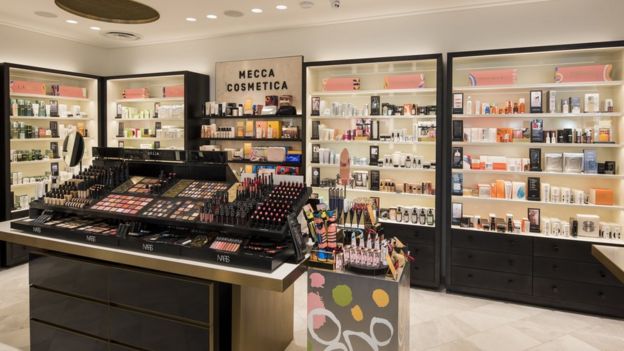 At the time in Melbourne, Australia, where she lived, she had to quit her project management job at French cosmetics giant L'Oreal, and launched her own company, which she called Mecca.
However, she had to sell her home to help raise funds. She opened her first Mecca boutique in the city's upmarket South Yarra suburb, selling cosmetics from cult brands such as Nars, Stila and Urban Decay.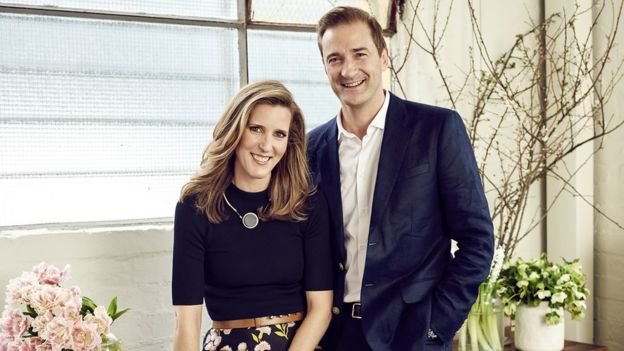 Ms Horgan runs the business with her husband Peter Wetenhall
Now, 21 years after, Mecca can boast of 87 outlets across Australia and New Zealand, and reporting annual revenues of 287m Australian dollars ($223m; £157m).