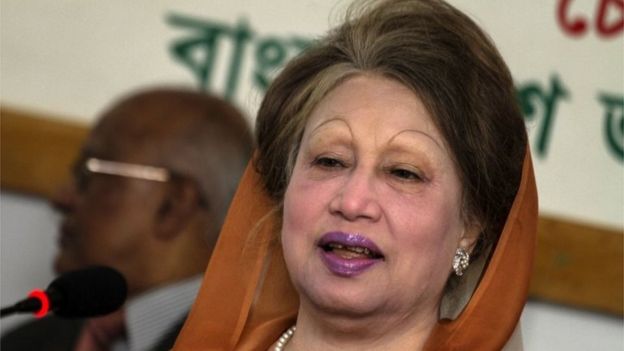 Opposition leader, 72-year-old Khaleda Zia, has been jailed for five years for corruption
The former prime minister, has however denied misusing international funds donated to a charitable children's trust. The case has been one of many pending against Ms Zia, a long-time rival of current Prime Minister Sheikh Hasina.
Ms Zia described the charges against her as politically motivated.
Bangladeshi police clashed with thousands of Ms Zia's protesters as they took to the streets to vent their anger.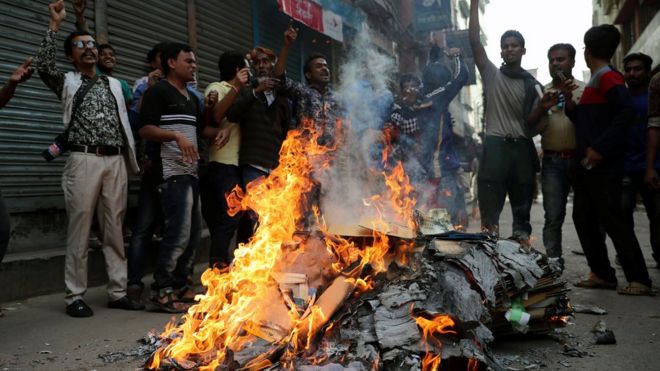 Ms Zia's supporters took to the streets
Ms Zia's son, Tarique Rahman, was given 10 years in jail in absentia as he is in London.
The case against the former prime minister centred around $252,000 (£182,000) intended for an orphanage trust set up when she was prime minister. She was found guilty of embezzling the funds.