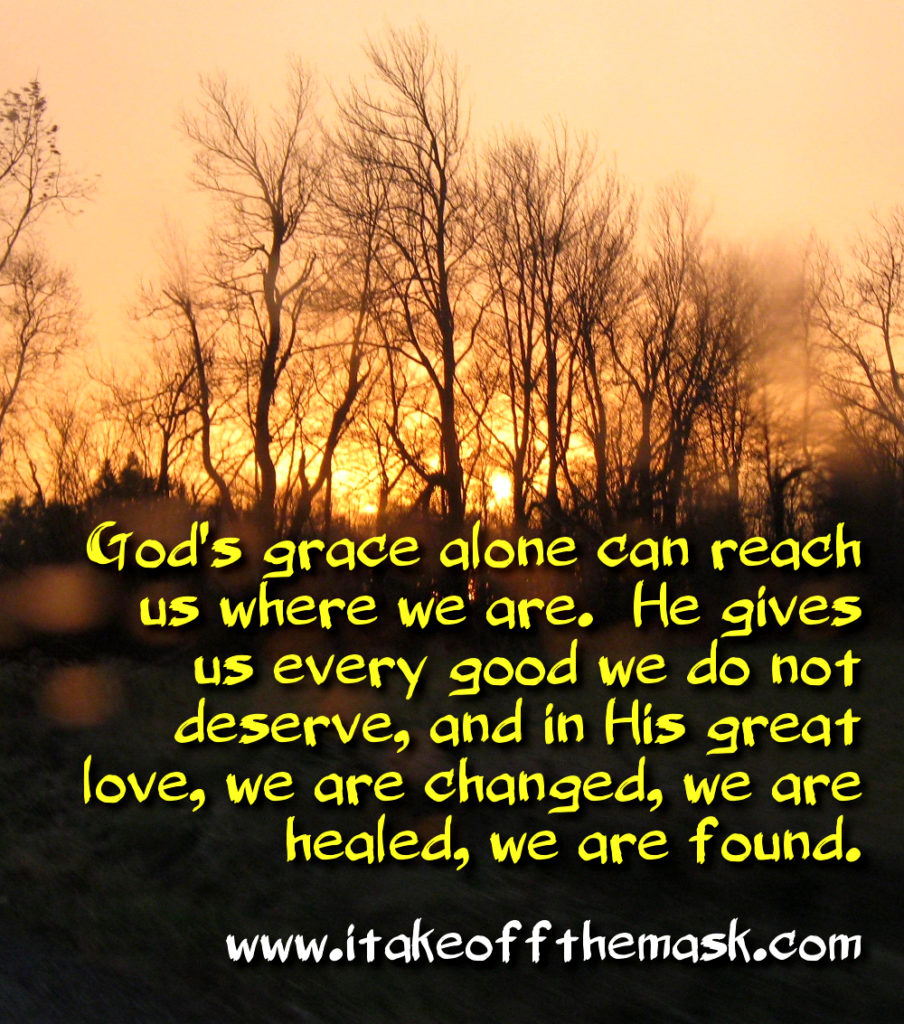 "Jean Valjean, my brother, you no longer belong to evil, but to good. It is your soul that I buy from you; I withdraw it from black thoughts and the spirit of perdition, and I give it to God." – Les Miserables, Victor Hugo
God's abounding grace pursues us in our paths, seeks us in our darkness, finds us and embraces us, and will never let us go. It is His Grace alone that enabled us to even know we were lost. Without His grace, we could never be found.
For who were even worthy to know Him? Who could ever begin seeking Him without God's grace first reaching His soul?
In our blindness, all we could ever do is grope in the dark. Try as we might, we could never find our way.
God's grace alone can reach us where we are. He goes to us for we could never go to Him. He gives us every good we do not deserve, and in His great love, we are changed, we are healed, we are found.
The LORD says to his anointed, to Cyrus, whose right hand I have held, to subdue nations before him, and strip kings of their armour; to open the doors before him, and the gates shall not be shut:
"I will go before you,
and make the rough places smooth.
I will break the doors of bronze in pieces,
and cut apart the bars of iron.
I will give you the treasures of darkness,
and hidden riches of secret places,
that you may know that it is I, the LORD, who call you by your name,
even the God of Israel.
For Jacob my servant's sake,
and Israel my chosen,
I have called you by your name.
I have given you a title,
though you have not known me.
-Isaiah 45, WEBBE
The post Abounding Grace appeared first on I Take Off The MASK!.