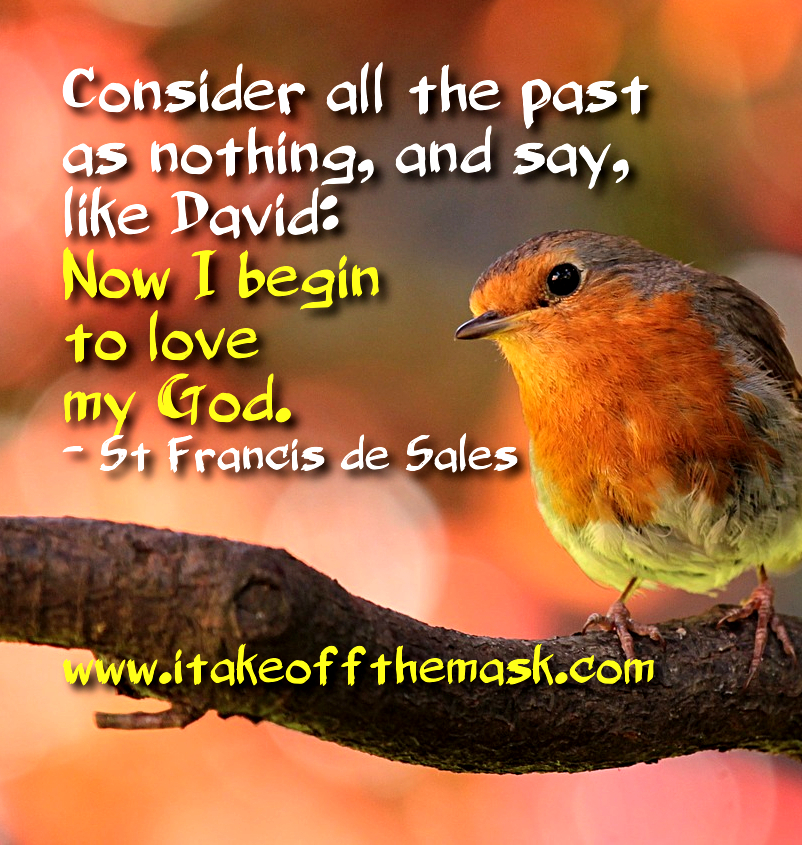 Consider all the past as nothing, and say, like David: Now I begin to love my God. – St. Francis de Sales
God Wants To Give You More
Do not look to your past griefs
for your heart will only be burdened today,
do not look at other people's lives
for your soul will only be filled with regret.
But look at this moment,
look at what you have.
See how God has carried you through
and is still with you now.
Look towards the future,
the future He has made for you,
see the things you can still possess,
the person you can still become.
God can restore
more than all that you have ever lost
God can give
more than you could have ever dreamed.
All is not yet the end
when you have God,
When God takes your hand,
eternity has just begun!
Brothers, I don't regard myself as yet having taken hold, but one thing I do: forgetting the things which are behind, and stretching forward to the things which are before, I press on towards the goal for the prize of the high calling of God in Christ Jesus. – Philippians 3, WEBBE
The post God Can Give You More appeared first on I Take Off The MASK!.