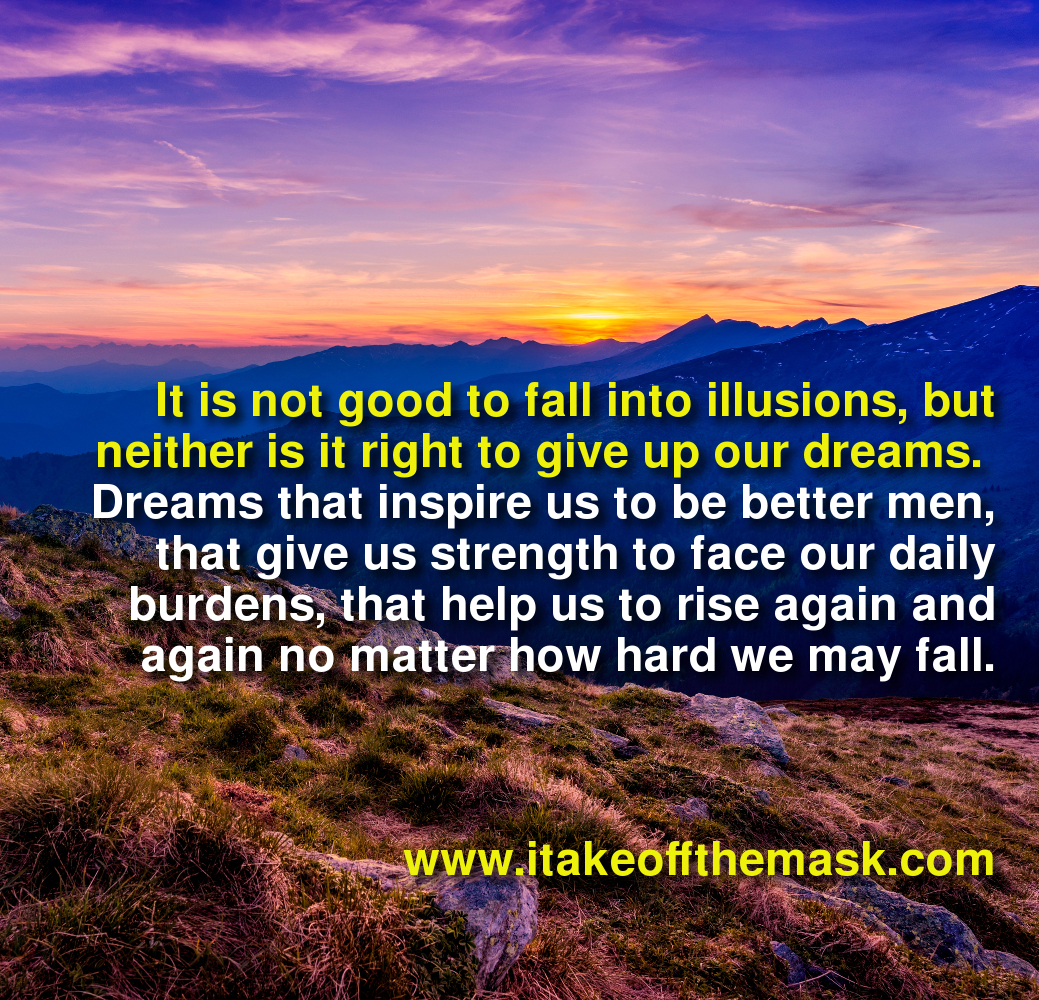 "Why do we call all our generous ideas illusions, and the mean ones truths?"
– Edith Wharton, The House of Mirth
The world has fallen into a great pessimism. Because it cannot see beauty, it has Judged that there are no colors. Because it cannot hear music, it has judged that there are no songs. Because it cannot see heaven, it has judged that there is only dust underneath our feet.
If we can fall while reaching for the ideal, what will happen if we do not even try reaching it? If we can hurt each other while trying to be good, what happens if we succumb to the beast within?
It is not good to fall into illusions, but neither is it right to give up our dreams. Dreams that inspire us to be better men, that give us strength to face our daily burdens, that help us to rise again and again no matter how hard we may Fall.
Finally, brothers, whatever things are true, whatever things are honourable, whatever things are just, whatever things are pure, whatever things are lovely, whatever things are of good report: if there is any virtue and if there is any praise, think about these things. – Philippians 4, WEBBE
The post The Sky Above Us appeared first on I Take Off The MASK!.