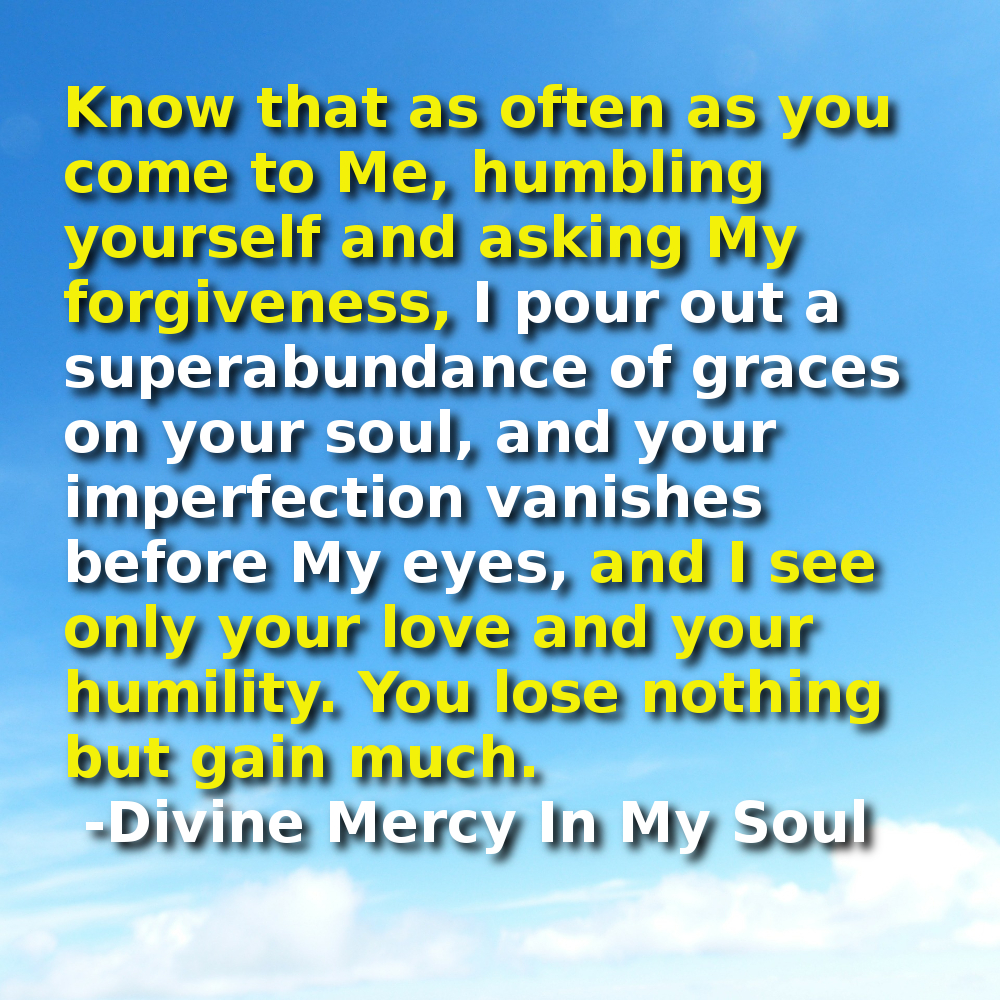 Know that as often as you come to Me, humbling yourself and asking My forgiveness, I pour out a superabundance of graces on your soul, and your imperfection vanishes before My eyes, and I see only your love and your humility. You lose nothing but gain much. -Divine Mercy In My Soul
1. Prepare. Avoidance is still the best defense. The time of peace is the best time to prepare for war.
2. All grace comes from God. Pray to receive grace to overcome temptation.
3. Fill your mind with good thoughts. Remind yourself of the things that give the most meaning to your life.
4. As yourself: Is this something you'd be ashamed of? Then don't do something you'd be ashamed of.
5. Ask yourself: Do you somehow know it's not right? Then don't do it, period. Stop talking, bargaining or reasoning with a deceiver.
6. Ask yourself: What is it stealing from you?
7. Ask yourself: Whom are you offending or hurting?
8. Ask yourself: What kind of person is it turning you into?
9. Keep on fighting even if you fall. Do not despair. Trust in God's infinite mercy.
10. Ask for help whenever possible. Avoid isolating yourself.
1 Corinthians 10:13 (WEB) No temptation has taken you except what is common to man. God is faithful, who will not allow you to be tempted above what you are able, but will with the temptation also make the way of escape, that you may be able to endure it.
The post How To Fight Temptation appeared first on I Take Off The MASK!.