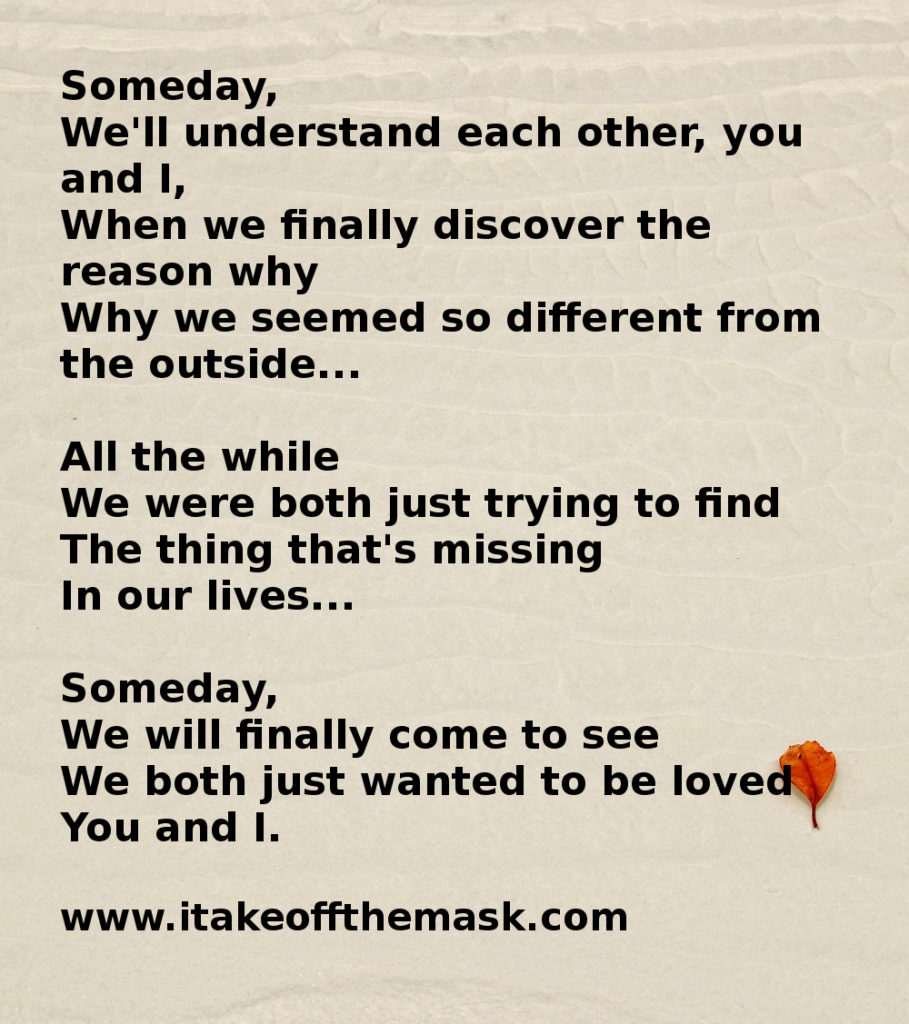 And it is the Lord, it is Jesus, Who is my judge. Therefore I will try always to think leniently of others, that He may judge me leniently, or rather not at all, since He says: "Judge not, and ye shall not be judged." – St. Therese of Lisieux
Someday
Someday,
We'll understand each other, you and I,
When we finally discover the reason why
Why we seemed so different from the outside
Someday,
We will see,
That there's a lot of similarity
Between you and me
We will know
That we have both tried our very best
But we were both wounded
We were lost and tired and weak
All the while
We were both just trying to find
The thing that's missing
In our lives
We were both just trying to walk
Just trying to talk
Just trying to pray
When we couldn't find our way
Someday,
We will finally come to see
We both just wanted to be loved
You and I.
Yes, I don't Judge my own self. For I know nothing against myself. Yet I am not justified by this, but he who judges me is the Lord. Therefore judge nothing before the time, until the Lord comes, who will both bring to light the hidden things of darkness, and reveal the counsels of the hearts. Then each man will get his praise from God. – 1 Corinthians 4, WEB
The post Someday We'd Understand appeared first on I Take Off The MASK!.