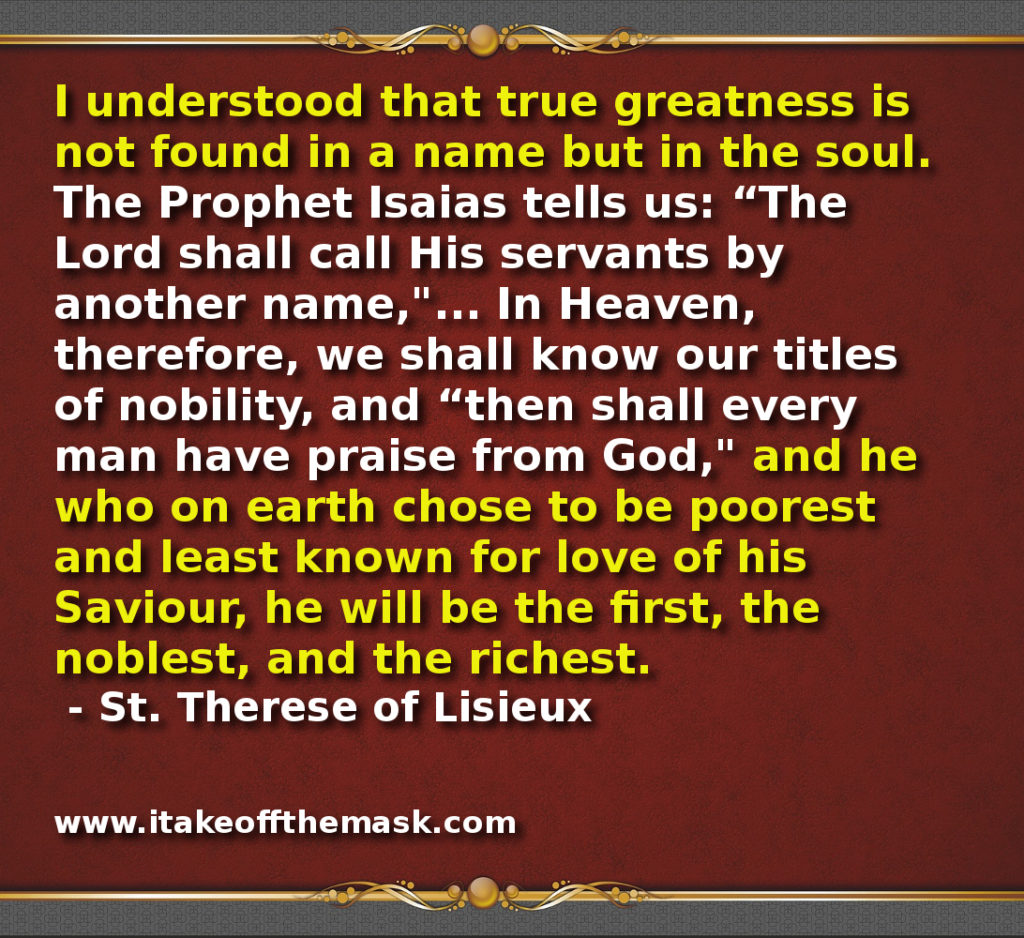 To him who overcomes, to him I will give of the hidden manna, and I will give him a white stone, and on the stone a new name written, which no one knows but he who receives it. – Revelation 2, WEB
We take a lot of time and effort to make a name for ourselves, even to earn titles that will distinguish us from the rest of men. We take great pride in them and we feel offended whenever someone belittles our name, our ancestry or our title.
But what is an earthly title? It is but a vapor that quickly fades, a crown that is easily forgotten, stolen and thrown away.
Even Earthly rulers lose their power and those with great names lose their reputation. Emperors have been overthrown and kings have been overcome by other kings.
It is not to such titles as frail as these that we should attach our souls into, but to eternal crowns that will never fade, to a name that cannot be taken away.
One day we shall have new names, ones that we have truly earned, ones that will forever be our reward from Him who knows what names we must bear in His heart.
I understood that true greatness is not found in a name but in the soul. The Prophet Isaias tells us: "The Lord shall call His servants by another name,"… In Heaven, therefore, we shall know our titles of nobility, and "then shall every man have praise from God," and he who on earth chose to be poorest and least known for love of his Saviour, he will be the first, the noblest, and the richest. – St. Therese of Lisieux
The post Your New Name appeared first on I Take Off The MASK!.