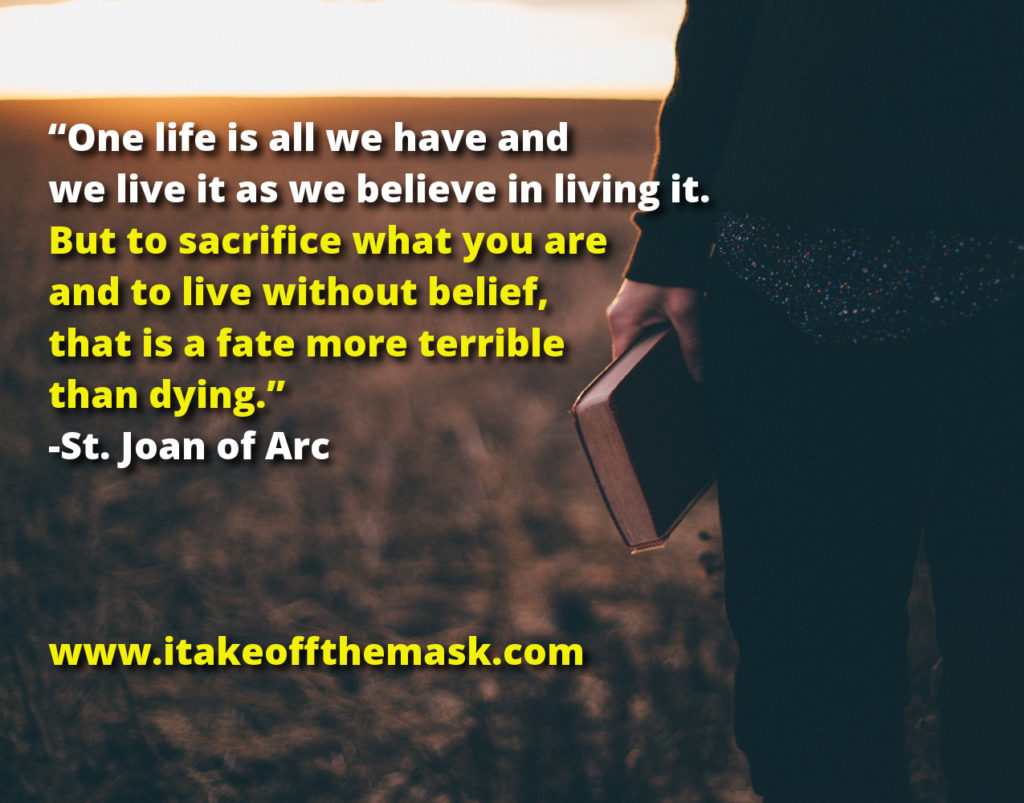 Consider the shortness of time, the length of eternity, and reflect how everything here below comes to an end and passes by. – Gerard Majella
Our destiny is the possession of God and eternal life- to live in that abode from which all evil is absent and Where we enjoy a multitude and abundance of every good, a place which is commonly called Heaven. – Fr. Charles Arminjon
…only with the Infinite could my desires be satisfied, because the world and all that's in it is limited; whereas, by belonging to God, my soul would never tire of loving and contemplating Him, because in Him the horizons are infinite. – St. Teresa of Jesus of the Andes
"One life is all we have and we live it as we believe in living it. But to sacrifice what you are and to live without belief, that is a fate more terrible than dying."
-St. Joan of Arc
Time Is Always Short
Time here below
is always short
it will never
be long enough.
Long enough to laugh,
long enough to dance,
long enough to touch,
long enough to love.
No matter how long
no matter how well lived,
a lifetime will always
be not enough.
It isn't enough,
it never will be,
for the human soul,
for the human heart.
For there is something
in our spirit
that longs for more,
infinitely more.
We long
for something
that knows no limits,
that knows no end.
And maybe even that
is a clue
in knowing who
we really are.
We were not meant
to be bound by the limits of time
We were not meant
to die.
For everything here below
will fall short
of the glory and bliss
that only heaven can provide.
He has made everything beautiful in its time. He has also set eternity in their hearts… – Ecclesiastes 3, WEB
The post Our Time Is Short appeared first on I Take Off The MASK!.