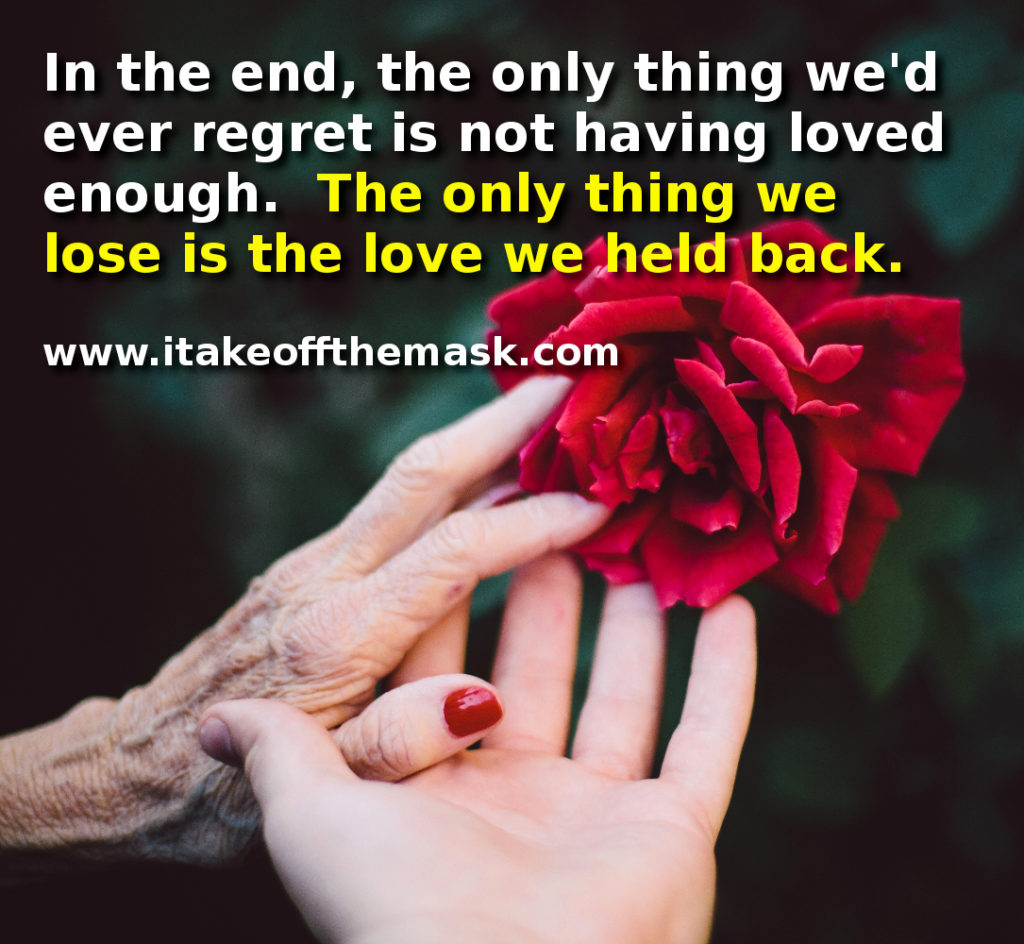 The love we give in this life is the only thing that can truly belong to us for eternity. – Jocelyn Soriano
There are times when we start to ask ourselves, "What is the worth of my life? What do I possess now to prove that something has happened and that my life has not been in vain?"
We then look towards our achievements or our status in life, and we start to compare it with what other people have. More often than not however, this kind of thinking just makes us feel worse. It makes us feel that if we don't have a lot to show, we have not lived well. We feel empty as though nothing good has ever happened in our lives.
But if we start to see things through the lens of Eternity, we may start to wonder deeper. What are the things that really matter anyway?
Then a little voice within us seems to say, "only love".
In the end, the only thing we'd ever regret is not having loved enough. The only thing we lose is the love we held back.
Jesus said to him, "…go, sell what you have, and give to the poor, and you will have treasure in heaven; and come, follow me." – Matthew 19:21, WEBBE
Hold My Hand
Hold my hand in friendship,
while I am still alive.
Come take my hand and walk with me,
along the road of life.
For I don't want your whispers,
when my ears can no longer hear,
Nor your embrace,
when I can no longer feel.
Let me know you need me,
while I can still extend my hand;
Lest I let the Savior take me,
to a far and blessed land…
The post The Love We Give appeared first on I Take Off The MASK!.