Trust us when we say this, we had the most number of climaxes than any movie!
We always imagined our Wedding day to be absolutely magnificent, serene and surreal. We planned to get married at the city of lakes Udaipur. A dreamy divine destination wedding was waiting for us. We sent out the invites, boned tickets, confirmed vendors, everything was just in place. Little did we know that the pandemic had other plans for us. Right before a week of our wedding we decided to marry at our hometown since the covid second wave prevailed and we curtailed the wedding from destination wedding to an intimate event. We planned the entire wedding from scratch and finalizes the new venue along with other details within a span of just 6 days. This task of shifting everything wasn't easy at all.
What we are glad about is our loves survived the pandemic.
# salufoundherjoy in the most magical way
---
---
---
---
---
---
---
---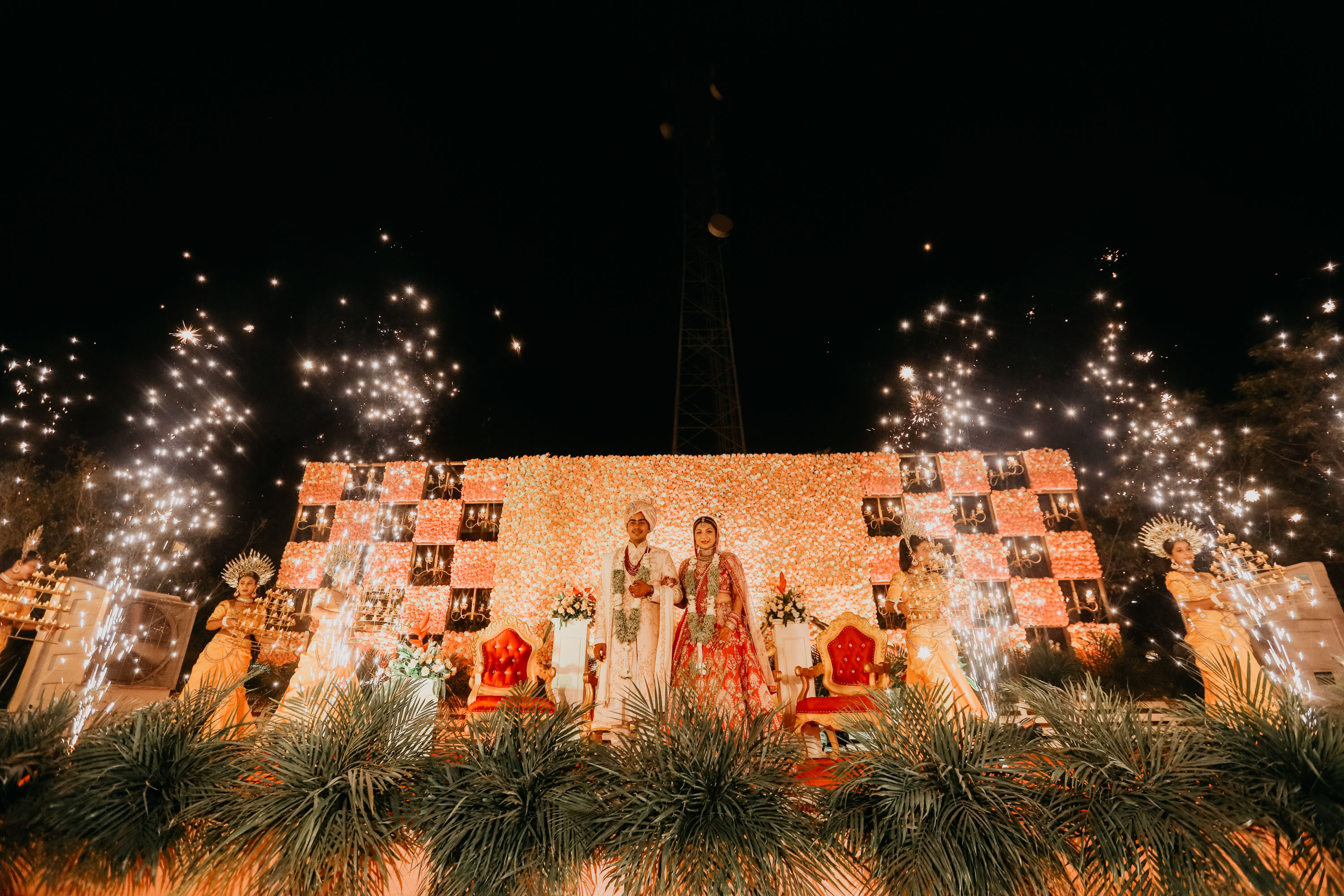 ---
---
Outfit By Sethi Sarees| Makeup By Varleen Kaur Makeup| Photography By Memoirs Jaipur
---
Checkout More Links: Eena & Amulya Were Meant To Be Together Forever!|Straight Out Of A Dream Wedding Of Anshika And Saksham|Anshu And Pritesh's Dreamy Proposal Story!|Chetna And Udit's Match Made In Heaven!