Weddings are so exciting and its not just the weddings that brides and grooms look forward to, its also the excitement of dozens of awesome Wedding gifts that they are about to get…
The loved ones go nuts to find and shower the best gifts that they can and still somehow do not live up to the couples expectations, and that's where the gap starts widening…
With the changing wedding landscape and more and more couples choosing their own gifts , Wedding Gift Registry is fast making its mark and that's where Hridei comes in …!
A one of its kind Wedding gift registry in India, Hridei gift registry, assists you to create and communicate your gift preferences to the wedding guests and gives you the opportunity to desire and receive aspirational gifts from them , taking them to a different level of personalizing and customization as per your choice.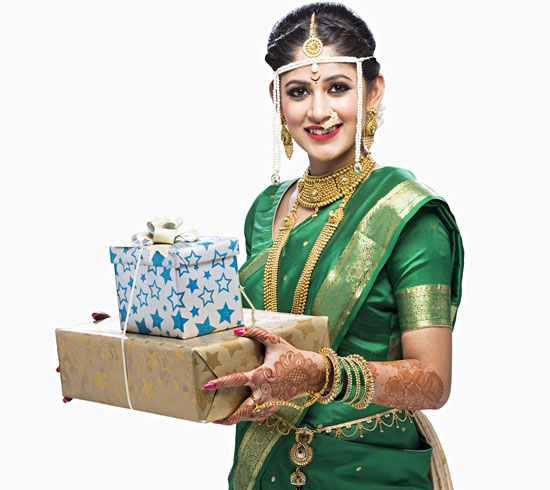 You will be surprised to see the range, convenience and choice that's available..!
Hridei makes it simple. You select items from the online offerings and add them electronically to your wish list page. Hridei will then send your family and friends an email linking them directly to your registry. Another excellent feature called Group Gifting feature is also available where the items that are expensive and beyond the means of being gifted by a single individual are available!!!
Hridei celebrates Life's gifts of relationships by giving everyone the choice to live by their own rules and choices ! don't just wait.. Explore Now