Welcome to the Wakefield Doctrine (the theory of clarks, scotts and rogers)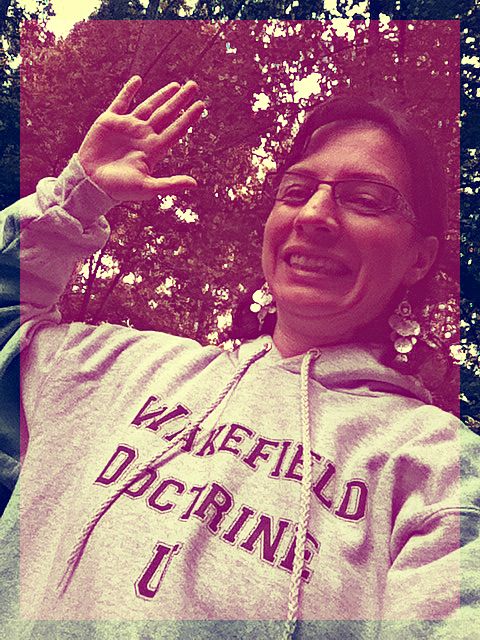 Today's Post prompted, (or inspired or… instigated or, maybe insinuated), by Friend of the Doctrine, Cynthia Calhoun. Cynthia does have a way of writing Comments that make me think, "Hey, clark, dude, your Reply is approaching 500 words! What say you take it and make yourself a Post and all." Which is what I've done again, here today. Hey before we get to Cynthia's Comment, did you know that she's like this talented artist person too? And…and! she has a new site, being Miz Zeitgeist, she's like totally got the adult coloring thing covered. She's got this Facebook page
So, to the Comment
You remember the line from Beetlejuice (cuz I know you've seen it) when Lydia says to Barbara (the ghost) and Adam (the other ghost): "I myself am strange and unusual"? I always identified with that line.
For some reason this post made me think of that line. Maybe it was the last part talking about fun…enlightenment and…imagination.
HA!

(and the Reply) …the imagination is key to applying the Doctrine…. I've tended to downplay how very real Personal Reality is (many people will give lip service to the concept …like the cool kid who, alone without the company of the other cool kids, stumbles into the company with clarks they're all, like "oh yeah? Well I'm weird too!!")

…but I should do a post on the Reality of personal reality.
the Wakefield Doctrine is a tool, a perspective on life, a way of seeing the world as the other person is experiencing it. There are three 'worldviews', and the one, (of the three), that you grow-up, develop-in and live you life in is your 'personality type'. By knowing the characteristics of each of the three worldviews, you will not only know more about the other person than they know about themselves*, you will be able to predict their behavior to a remarkable degree of reliability.
About this reality of personal reality matter. As alluded to in my reply to Cynthia, the key is found in the (proper) use of imagination. When we use the Wakefield Doctrine to (better) understand a person, or their behavior, the first step is to discover their predominant worldview. There are simple steps to aid a person in the identification of a person's 'personal reality', the simplest and most concise description, (of this process), is to suggest that you 'observe the person and infer how they are relating themselves to the world around them'. (The 'how', in the case of identifying predominant worldviews is simply, 'as would an Outsider(clark)' or just like a Predator(scott) or perhaps more like a 'Herd Member(roger)'.)
That's the simple, easy part. The difficult part is to take the 'reality' in 'personal reality' to heart.
Lets say you have a relative, kinda young, (the early annoying 20s, lets say), and he needs to get a job, earn some money, get on with life. He's bright as anyone needs to be, is not afraid of work and yet, he doesn't seem to really 'want it' He mumbles and waits (ok… you're all good enough to recognize a clark…to the point)
Aggravation shows it's crinkly-starched shirt head, usually right after having a heart-to-heart talk with this person. You explain, slowly, carefully and directly, the few simple steps he needs to take to get the job he wants. And he agrees, and acknowledges your advice. And nothing happens! he misses an opportunity, forgets to call the person you know who was willing to take him all…. you get frustrated and upset at his refusal to listen to your well-meant (and genuinely-would-actually-work) suggestions.
From the Doctrine perspective: he is right and you are wrong.
No, I'm serious! Sort of… it's not that he was lying when you had your conversation and he promised to do everything you suggested. It's simply a matter of his reality (predominant worldview) is different from yours.
Different. Personal. Reality.
(no, nothing real weird…just different.)
but there is a way to help. by accepting the notion that he is experiencing the world differently than you are. reality
*unless, of course, the other person is also a student of the Doctrine, but then, the two of you can have a great time watching the clarks, scotts and rogers around you!
Related Posts:
Leadership, Passion and clarks -the Wakefield Doctrine- (of
W. -the Wakefield Doctrine- ( 'of clarks and…
Tuesday Morning Post -the Wakefield Doctrine- 'lets…
what the hell are you talking about?! the Wakefield…
if you remember only one thing about the Wakefield Doctrine…