Welcome to the Wakefield Doctrine (the theory of clarks, scotts and rogers)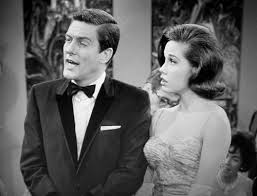 2 items to cover, short post:
Chapter 14 is out1
Friday Night vidchat(s) is/are considered by many to be a good thing (need consensus of start time)2
the Wakefield Doctrine will afford you an opportunity to understand the behavior of the people in your life from a different (and potentially productive) perspective3
1) Blogdominion ('the Serial') is hosted over at jukepop.com, a writer's site providing proper formatting for a serial story (I also have the story on wordpress, but haven't figured out the code to get it to post 'backwards' so a new Reader can go from Prologue to Chapter 14, just a like it was on your Kindle.) In any event, Chapter 14 is live ("very live", said one Reader… "hey! getting a little steamy there with the story" …another Reader) Judge for yourself! While I might not pick this Chapter as my first choice for an alternate to, 'The Little Engine That Could by Watty Piper, illustrated by George & Doris Hauman' I would not be embarrassed to read it out loud to any of my friends. Go judge for yourself. Here is the link for Chapter 14. If you're new to 'Blogdominion' the Prologue is listed in the Table of Contents as Chapter 0. It's kinda necessary to the story.
2) Friday Night vidchats…. we had a couple towards the end of last year and, I think, one this current year. They are fun and all, but I've had a little problem with scheduling, these last two weeks. So, given the egalitarian ideals of this here Doctrine here, I'll put the matter of "when did you say this would start?' to you, the Readers! Note: the time zones are (potentially) global. I can be available to start things off, (though, not necessarily to close things down), in earliest evening on Friday. So, a little Polling fun?
Take Our Poll
3) the Wakefield Doctrine (the theory of clarks, scotts and rogers) is a way of looking at the world around us, for fun and enlightenment. The only requirement is that you enjoy using your imagination…. 'cause, one of the things we say around here is that 'we all live in a reality that, to a certain degree, is personal'.
So, when you look at the clark in your life and and have to fight the urge to shake them and shout, "Stop being so down on yourself! People are quite capable making up their minds about whether or not you're too weird!" or perhaps you have a scott in the family, sure you're tempted to shout "stop now! relax!" or there might be a roger standing right in front of you in the cafeteria and you're thinking "what?!?! did he just called me a jerk in front of our mutual friends?!!"
The Wakefield Doctrine will say, hey if you want to save yourself some frustration and acquire some useful understanding, use the Doctrine and 'see the world as the other person is experiencing it'.
Pretty simple, isn't it?
Related Posts:
Tuesday -the Wakefield Doctrine- of future past tenses
Monday Morning Post -the Wakefield Doctrine- 'well,…
-the Wakefield Doctrine- 'on self-improvement and New…
Monday -the Wakefield Doctrine- "I seem to find the…
TToT -the Wakefield Doctrine- "…and now, with