Welcome to the Wakefield Doctrine (the theory of clarks, scotts and rogers)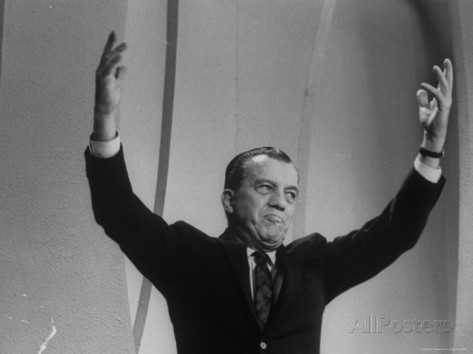 The world-prompt, this week is: duck
That's what I get for deviating from the tried and true approach! The post, at least so far, is not the engaging, 'what-is-our-writer-up-to-this-week' that I hope to achieve, while 'warming up'. (One might wonder who is being warmed up, in this pre-Six Sentence Story interludes… the writer or the Reader?)
For this week, t's surely not me, but then, it's early (Full Disclosure: it's no longer early Wednesday morning. It is, 3:21 in the afternoon. Still early by Six Sentence standards, but way closer to what I normally do.)
All this warm-up and hinting to Six Sentence Stories, is, of course, my weekly effort at zoe's very challenging and satisfying bloghop, the Six Sentence Story. (Write a story of no more than, nor no less than 6 sentences utilizing the week's prompt).
Duck

Were you and I to walk the suburban neighborhood streets of the 1950s on a Sunday evening, we would see, leaking through window curtains (and those on-end triangular glass inserts in many a front door), a grayish-blue glow, as much the specialized lighting as found in most places of worship down through the ages, as Ed Sullivan, held countless American families in thrall at 8:00 Eastern Standard Time. On one particular Sunday night, in the mid-to-late 1950s, no longer satisfied with his Piper-like control of the minds and thoughts of countless people, from the very old to the too, too Young, he decided to reach further into the lives of his audience.

Rather than settle for causing countless Monday-morning-people to hum the songs of the musical acts he presented or, attempt to re-tell co-workers the jokes of the comedians, Ed decided to invade the dreams of the young members of his audience, (let's not kid ourselves, be it a Church with regal ceremony established over a thousand years of attendance or the wild abandon of spur-of-the-cultural-moment sect imploring divine intercession), it's always the young that people like Ed crave.

The 1950s, though there were no computers, (other than ridiculous, elephantine machines that communicated by 'punch cards', as if for a world of the blind, having only the language of Braille to share information and lives), had something every bit as compelling as the 'World of Warcraft', or even, the Facebook, it had the Cold War. The Cold War existed, (for all intents and emotional purposes), in the minds of the people, (especially the young), and we were all instructed how the game, (World War Three 'Nuclear Armageddon!') was to be played, and we all, (especially the young), played it out in our minds, our dreams and our hopes for life.

On this memorable Sunday night, Ed Sullivan, a well-respective and admired procurer of wholesome family entertainment, (not quite the foreshadow of the modern day pimp, resplendent in fashion, powerful among the powerless, but close), determined to make sure we were all in the game, immediately after a visit from Topo Gigo ('the little Italian mouse'), but before some dinner plate-spinning guy with a pencil mustache, Ed Sullivan presented a Civil Defense animated film, 'Duck and Cover' and many in his audience that night (especially the young), had nightmares for well into the early 60s.
Related Posts:
'Six Sentence, Six Sentence, Six Sentence Story'
On Saint John and Paul's day while the inhabitants…
Merry Six Sentence Story -the Wakefield Doctrine-
Six Sentence Story -the Wakefield Doctrine-
Six Sentence Story -the Wakefield Doctrine-