Welcome to the Wakefield Doctrine (the theory of clarks, scotts and rogers)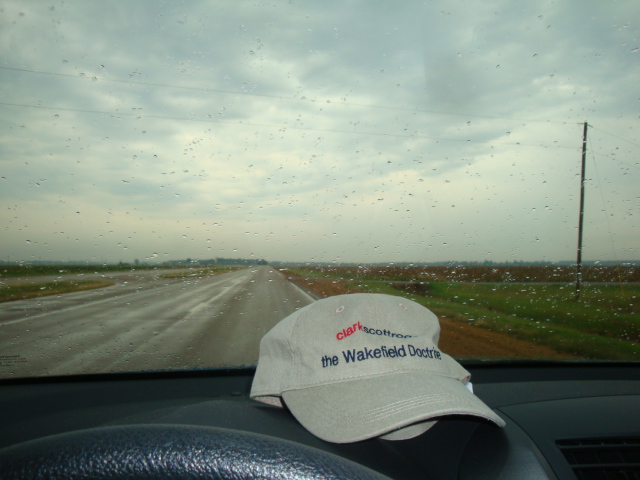 Friend of the Doctrine, zoe, has this blog, Carrot and on Monday's does a rather cool 'hop. People are invited to send in something (they've done) in the way of expressing creativity. Of course, creativity is as creativity does, so zoe reaches out beyond the blogosphere and invites everyone and anyone to send samples of their efforts in on Mondays. très cool, non?
Anyway. Every gallery opening has, like hors-d'oeuvres and canapés (usually arranged on stainless steel serving dishes, following a clever thematic… er theme!), the Wakefield Doctrine brought the soda and little meatballs and such.
*******
Blogdominion Monday! Chapter 21 is out and readable! Hey, moving towards the climax of the story. You can wait for it to come out in print (open to suggestions of editors and the like), or you can read it the old-fashioned way, as it unfolds! (Start at the Prologue…. take a day off from work, half a day if you're a fast reader and don't have any distractions at home. Anyone hassle you on it, the Doctrine will send you a '(Your Name) totally needs a little time to read the complete serial. Now back the hell off!' to take to work or wherever.)
******
Our Contribution to (the) Carrot is, from September 2011, the following Roadtrip video:
Click here to view the embedded video.
and some music appropriate to the theme:
Click here to view the embedded video.
Related Posts:
Tuesday -the Wakefield Doctrine- 'the day (of the…
-the Wakefield Doctrine- 'lets get this here week…
Monday Morning Post -the Wakefield Doctrine- 'well,…
'Monday the unlikely' -the Wakefield Doctrine-…
Six. Sentence(s). Story. -the Wakefield Doctrine-