Welcome to the Wakefield Doctrine (the theory of clarks, scotts and rogers)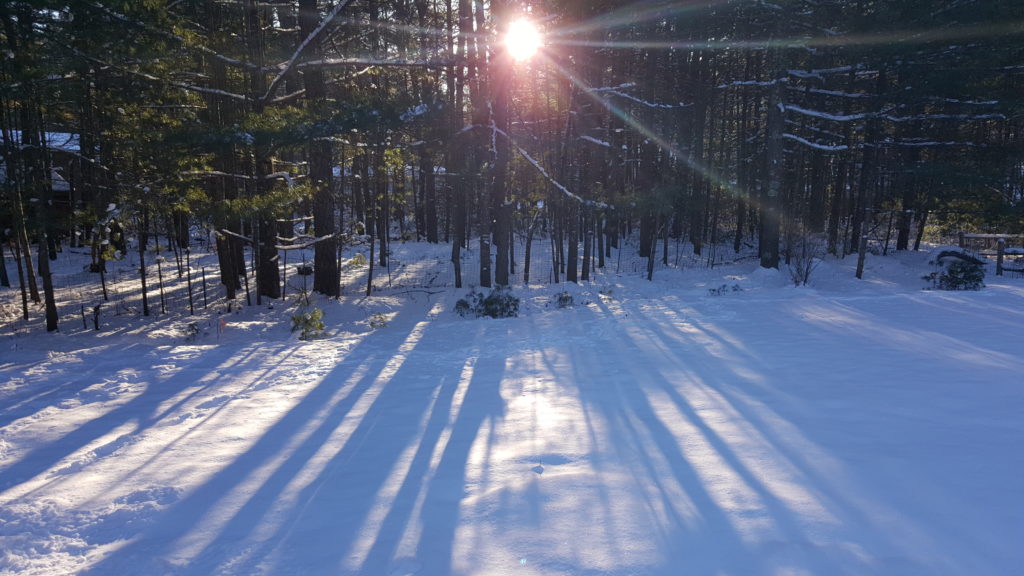 If you aren't in a hurry and have read the line above the Photo, you've all the warning you are going to be afforded. That's not meant to be aggressive or adversarial or sound like I'm being a dick. It's just that sometimes very often, in order for me to participate in a bloghop, particularly one in which the contributors are real people and possessed of considerable skills, well, I just have to give myself the slip.
Trust me, it's better this way.
Where was I?
Finish The Sentence Friday. Kristi and Kenya and them are all over the Listicle thing. (jeez… I hope I have that right) I better cut 'n paste the instructions and such.
Hi all! We're on with the Listicle week of FTSF with "10 things that are better than anything except being in love." The linkup will open up at 10pm tomorrow, Feb. 8 (eastern). Interpret as you see fit and join us! The party stays open through late Sunday evening so there's plenty of time.
Write your listicle, and head over to Kenya's site at https://www.kenyagjohnson.com/ or mine at http://www.findingninee.com. Hope to see you there
1) 'List formats' because, if you don't have any content to start off, they're real simple to outline. In fact, simply writing out the numbers (with parenthesizes and not letting the auto-format editor force you into meaningless indents), goes a long way to start the process.
2) Getting the first line written in a post. Ernest Hemingway, (not to be confused with Doug Henning) is believed to have said, 'The first draft of anything is shit'. That's got to make you wonder what the first draft of that advice looked like.
3) To get way serious for a minute, if pressed for time, I could, in fact, list a number of things in my life that are 'better than anything except being in love'. The problem is that I participate in a weekend bloghop called the 'Ten Things of Thankful'. It is a grat 'hop and in it we list the things in our lives that elicit a feeling of gratitude. The problem with that is, I'm a clark. It's not that clarks don't have emotions, (or are not emotional), it's just that we're kinda the Ikea of the three personality types. You know, cleverly designed with a great finished look, some assembly required. We (clarks) have as large a capacity for emotion as scotts and rogers, we just don't always read instructions real good and, like a RTA bed, if you're in a hurry to use it, you don't always end up with what you see in the picture on the box. Though you can sleep in it (or on it).
4) Hey! you know what I like? A bloghop that I curate called 'the Gravity Challenge''. (It is such a clarklike bloghop! lol) It's a weight gain/loss 'hop. It serves an accountability function (that can be helpful in one's efforts to self-improve-oneself). Simplicity itself. We send on photos of the readout on our scale every morning except Sunday. The cool thing is Kristi's Rule. (Kristi Brierley is one of the charter members and when I suggested the idea of simply taking a photo, she added the element that makes the 'hop effective… the photo can be all or part of the readout, either side of the decimal.) The point being, the participation is about change, not a set goal or number. It's fun.
5) I will resist the temptation to list my other bloghops… wait, there's only one other, zoe's Six Sentence Story. It's a fun exercise and perfect for my efforts at remedial composition. (God, if only I paid attention in high school English instead of trying to learn the lead riff to 'Sunshine of My Love'… hell, by now I'd be…)
6) The halfway point in any List-format bloghop is totally one of my favorite things. (Perhaps a far distant second to being in love… my definition of which, given the demographic 'round here, I'm totally loathe to reveal. It's not just being a clark. It's being from Y Chromia. A mystical land where all good efforts are rewarded with loud noises and un-conditional admiration.)
7) I should return to the issue of clarks and emotion. Maybe not. clarks reading this know what I mean. scotts and rogers will also know, provided they have significant secondary clarklike aspects. (the Doctrine maintains that while we are the personality type that reflects one personal reality (that of the Outsider, the Predator or the Herd Member), we have the potential of secondary and tertiary aspects. As an example, I'm a clark which means I should not be hitting 'Publish' on this post. I have a secondary scottian aspect, and so I have known to, in certain circumstances, run up and get in people's faces and shout, 'Hey!')
8) I suspect any number of people here will have listed 'family' (and individual family components) by now in their respective lists. And that is as it should be. I, for one, read Dana's posts and think… 'See, clark? A post can be organized and logical and coherent and still convey genuine heartfelt emotion.' Or the great 'look at the photos and I will tell you a tale that launches from there' of Tamara, or the personal journal directness of Kenya (where you feel the elements of her life that she shares). Janine, well, Janine is probably the longest-standing commenter here at the Doctrine (don't hold that against her). No, don't even get me started on Kristi Campbell... When I first snuck in the FTSF, she not only didn't rat me out, she made me feel like I could relax. (Unfortunately she also wrote blogposts that, as I read, inspired visuals of my computer (trailing the keyboard) flying out my windows and crashing into a million pieces on the deck. But I somehow didn't.)
9) For me, however, (with my clarklike appreciation for the 'real' world) when it comes to family, (Phyllis and Una), I go to the things, the features in the world that they have formed and created and even, remodeled. This photo is not simply of a woman, a dog and a treehouse. It is a representation of the part of my reality that is pretty damn amazing.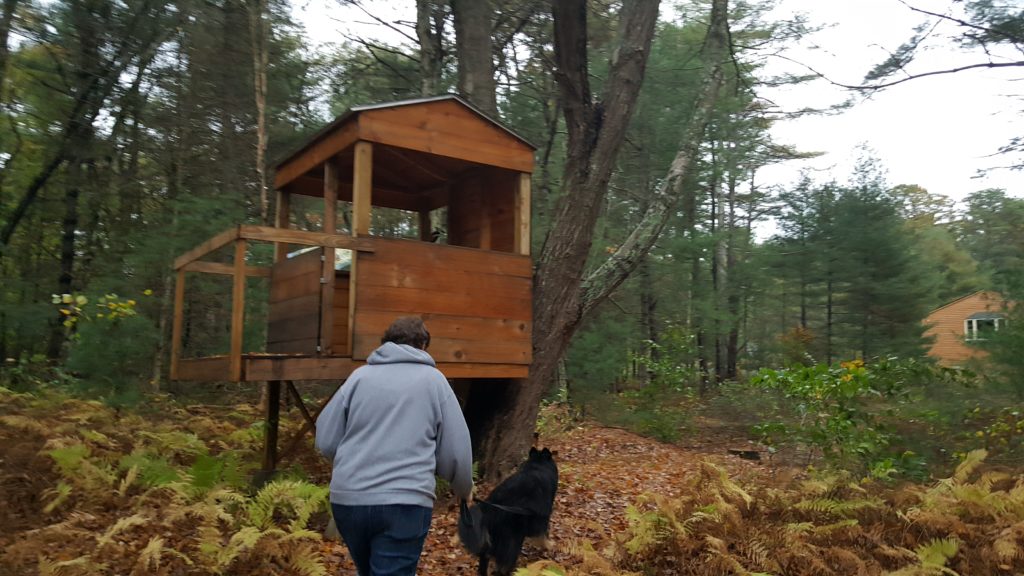 10) Speaking of pretty amazing. Here is a photo of Ola. She was the best thing that ever happen to me.