Welcome to the Wakefield Doctrine (the theory of clarks, scotts and rogers)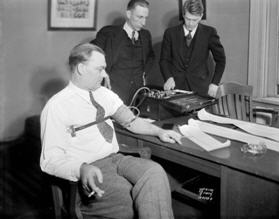 I was going to use the old come-on that the networks employed a few years ago to pedal their re-runs, 'if you haven't seen it, it's new to you'. I think that's down right insulting. It's as if they believe that the viewer a) will not watch any program unless it's brand new and 2) is not ontologically sophisticated enough to appreciate the quality of enduring permanence of un-viewed episodes of 'Here Comes Honey Boo Boo'. The nerve of them!
In any event. What follows is not only an informative, useful and straight-up Doctrine post, it's also is a marker of significance in the development of our little personality theory. I speak of the 'discovery' of 'Referential Authority', an artifact found deep within the predominant worldview of rogers. What makes this discovery important is that while the principles of the Wakefield Doctrine are so robust as to allow us to experience the world as do the three types, there is a limit to how far in we can get.
How did this come to pass? The response of rogers to Option 3 in the scenario. When I asked a roger for their opinion of one of the possible responses, i.e. 'go ahead and be helpful and clear tables', the reaction was one of outraged disbelief that anyone could even consider taking such action. Seriously upset. All of them. The rogers, to a man/woman, said (actually, kinda yelled) 'No way is that appropriate.'
The response was so powerful and consistent among rogers that that famous light bulb totally showed up over my head. (Alas, I weep for the young. What are they going to have appear over their heads when they experience an inspired breakthrough? …one of those sideways donut-shaped light things…. "oh, it's so efficient!" So what if, by the time it gets bright enough to be able to count the fingers on your hand, you're done with whatever your were trying to see. Oh, that's right your generation reads off your little cell phones. Your book or movie or imaginary friend is 4.5 inches (on the diagonal) and is all you need to see where you are going in life.)
In any event with a little more talking and exploring it was discovered that in the reality of the Herd Member, there is no higher authority than Referential Authority. (If you'd like further clarification on the practical application of this insight, you have but to ask).
On with the Reprint!
from May 9, 2014:

'close your books, and we will begin the Test' the Wakefield Doctrine'

Welcome to the Wakefield Doctrine (the theory of clarks, scotts and rogers)

Congratulations! You have completed Neutronium Week (at the Wakefield Doctrine).

…very well done

***Warm up Question: The personality type that is the best at giving Compliments:

clarks… not! sorry, they are great at a lot of things but (see?! see!?!! right there!!! he's making up the fricken Question and he can't give a compliment without holding back…. jeez!!!)
scotts totally direct and enthusiastic and you will know that you have been recognized by the (local) pack Leader ( no! under no circumstances should you 'join him/her up there in front of everyone and let everyone see what the fuss is all about!')
roger yeah, pretty good at conveying a compliment… famous, in fact, (where is that wikipedia?…) "…and Brutus is an honorable man." see? rogers are great at eulogies and even bar mitzvahs !

OK Everyone ready?

…begin

You totally need a job. You see an ad in the local paper. 'Hopper's All-Nite Eats' needs help to cope with increasing business, call 212-666-1234 for an Interview'. You're a little early for your appointment with the owner. The place is quite busy for 10:30 on a weekday morning, all but 2 tables are occupied. The Owner is at the grill cooking, (this is an open kitchen design), he looks up as you walk in the door, waves a spatula in the direction of the empty table near the door and goes back to cooking. There is a woman standing at the cash register, ringing out a customer. She looks up, frowns then smiles and says, "You must be Emily! To be honest with you, I'm really kind of busy right now, but I left an application on that table over there. If you want to get started I'll try to get over to you in a minute. We're really kinda swamped right now". Looking over to the table, you see a single sheet of paper marked Application for Employment.

Do you:

Sit at the table, (not before taking out a tissue and wiping off the table top) and begin to read the Application for Employment?
Decide that the Owner should have paused at least for a moment, and come over to properly introduce himself and even though the woman at the cash register seems nice, they are both being rude, so you turn around and walk out of the restaurant?
Pick up the dishes from a recently empty table and take them to what appears to be the kitchen…?

OK

If you haven't already done so, go to the Pre-dominant Worldview Assessment and take the Test, come back and tell us how you did, ok?
* Yes! As a matter of fact I did capitalize the word 'History' to draw in our rogers…very good!
here, a little mind worm to get you started on the day… don't say the Doctrine never gave you anything