Welcome to the Wakefield Doctrine (the theory of clarks, scotts and rogers)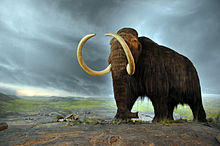 1) Big shout-out to scientists and their recent discovery of Gravity Waves. Nice job guys, only took 100 years and 5.2 billion dollars. All ya had to go was ask a Graviteer, 'hey! Graviteer! is gravity composed of waves, or what?' and the Graviteers would be, all like, 'Clean your room and, as a reward, I'll tell you'. (Christine) …'what a good question! what a smart scientist you are, now, lets start with how you frame your question.' (Val), …'well, there are many ways that the beauty of world that God created is expressed, I really enjoy talking to you about that.' (Kristi), 'I knew you'd ask that question! You're doing a great job with your 'astrophysics experiment' (Lisa) 'Well, sure there are, wait, let me get a picture, what a good scientist you are!' (Sarah), "Hey! you're talking to me? Well, of course there are Gravity Waves! I know, 'cause I'm a Graviteer, see what it says on the Tee Shirt? (Joy)
2) (man! at this rate, this is gonna be a 3k oT! sure glad that my typing speed has increased!…. wait! what did I just say? ….cha-ching!)
3) vidchats … cause they're all different each and every week! Last night's was no exception (whoa! watch it! big-assed ontological pothole there… shhh, don't think) OK we're past that danger…for now. Last night Sarah and Kerry and Denise and Kristi–Liz (actually, it was more, Liz-Kristi because of the camera angels, we had a perfect half (longitudinally divided) Lizzi and Kristi. and then, a little later Lisa joined us. It was fun.
4) 'Blogdominion' now has a Chapter 17 (which had a later-than-usual release date of Wednesday)… not to worry, I'll be back on track for Chapter 18 this weekend where we, "drop in on the Willoughby's where Ed and Diane have a rare evening (at least the first half) alone at home and they talk… well, to be technically non-lying, Diane seeks to understand things that are affecting her life and the life of her family and Ed replies to each question in whatever manner is best… for Ed. (I think there's something up at the Fearing's so don't be surprised if we pay Tom and Cheri a visit) and, of course, Unit 17 as Unit 17!" (sorry old cultural reference). Hey! do me a favor go and read Chapter 17 at jukepop.com and vote the hell out of it. There's a rating system (aka competition, ala high school popularity contests) and I really need your support. So read Vote up comment, whatever.
thank you
5) wood-stoves. we have a wood stove and Phyllis and I've developed a curious, (or not so curious, if you're in any way familiar with the Wakefield Doctrine)protocol …. I'm really good at getting the fire started, without filling the house with smoke and Phyllis builds and maintains a fire that is remarkably efficient in terms of heating the house…. yeah, I know.
6) Una: we went for a walk last night:
Click here to view the embedded video.
7) the Wakefield Doctrine
8) hey! new TToTeers!! you've heard the term Item of Hypogratitude, right? That's (yet another) feature to the-bloghop-that-Lizzi-built, that's really cool and you won't see on a gratitude bloghop anywhere else! I had an experience this week that provides an excellent example of what we refer to as an Item of Hypogratitude (and thereby valid in making up your 10 Items): so this week I'm out doing my real estate thing, and have to check on a couple of houses in the snow and ice and such. I get home for lunch, (and to feed Una), and discover my glasses are not in my pocket, (reading glasses, don't need them except to see the thing I want to read). damn! (nope, this is not the hypograt….wait for it), so I look everywhere. Nothing. I retraced my steps throughout the day, (two stops: the post office and one house where no one was home). still nothing. I went to the drugstore and bought replacements (which weren't really replacements, because what I lost were prescription reading glasses!) totally bummed out. I Kübler-Ross'd myself to acceptance and went on with life. YEsterday morning, I had reason to go back to the house I visited on the day of my loss and, as I walked up the walk, what do I see? in the snow! my glasses!! (why, no! how could this be hypogratitude? remember the prefix hypo- means deficient, less than normal…nada) I was like, wow! it's a miracle! I reached down to pick them up only to find that they were frozen into the ice, wooly mammoth-style. So, I kicked the snow (why, yes, I do hail from the Land of Y Chromia, why do you ask?) and click! 1 pair of glasses transformed into a matching pair of monocles….. that's an Item of Hypogratitude
9) Book of Secret Rules (aka the Secret Book of Rules)…. read all about
10) SR 1.3 (the first and still the best!)
<a href=" https://summat2thinkon.wordpress.com/ten-things-of-thankful/ " target="_blank"><img src=" https://summat2thinkon.files.wordpress.com/2015/06/10thankful-banner.jpg?w=700?w=700″ alt="Ten Things of Thankful" style="border:none;" /></a>
Your hosts
A Fly on our (Chicken Coop) Wall, Amycake and the Dude, Considerings, Finding Ninee, Getting Literal, I Want Backsies, The Meaning of Me, Thankful Me, Uncharted, The Wakefield Doctrine
Join the Ten Things of Thankful Facebook Group

An InLinkz Link-up
Related Posts:
TTOT -the Wakefield Doctrine- of snow, moes and internets
TToT -the Wakefield Doctrine- 'what? why no, I always…
TToT -the Wakefield Doctrine- (celever subtitle here…. )
TToT -the Wakefield Doctrine- 'well, seeing how it…
TToT -the Wakefield Doctrine- "…and now, with