Welcome to the Wakefield Doctrine (the theory of clarks, scotts and rogers)
Josie reminds us that the exercise (represented) by the writing of a grat blog such as the TToT is rarely work. Nor (should) it, necessarily, be a singular focused effort. Though, to add a note of the realistic, to my exigis*, while it is work to write a blog post, the practice that is the central theme of the TToT, is a process, rather than product.
Being a man of my word, I will submit the following at 12:00 Saturday (to be updated as the weekend progresses).
1) I should start with being grateful for a profession that allows me to write a post in the middle of a workday. (The hypo-grat to this being that it's Saturday and I'm sitting in my office.)
2)
3)
4)
5)
6)
7) Chapter 4 of 'Home and Heart' (a Sister Margaret Ryan novel) coming out this weekend. However, if you need to catch up, or have not signed up at jukepop, here is the link to Chapter 3 (the good thing about jukepop is that they make it easy to navigate between chapters)
8)
9)
10) Secret Rule 1.3 **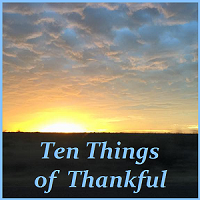 * lol… no, some words are fun, all tuxedo'd and cap 'n gowned, that ya gotta use 'em. And besides, this is the Wakefield Doctrine where, as no less an authority than Mr. H. Dumpty says, "When I use a word," Humpty Dumpty said, in rather a scornful tone, "it means just what I choose it to mean—neither more nor less."
** no, by all means, ask… its a good Rule