Breakfast-for-dinner and this dish has some heat to spice things up. I love hash, and thought the way to add some great flavor was to put in some Mexican chorizo. This is a quickie so time to cook!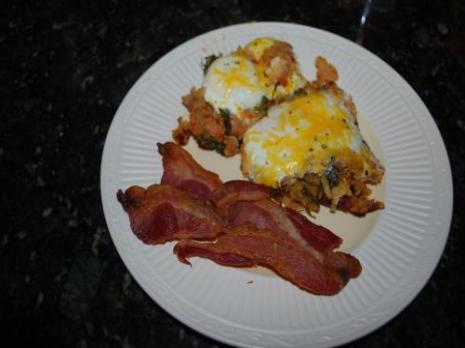 Ingredients:
1/2 white onion, chopped
1/2 cup roasted red peppers, chopped
3 ounces raw Mexican chorizo
8oz package spinach
4 large eggs
3/4 package of the Simply Potatoes shredded hash browns
olive oil
salt and pepper
Step 1:
Heat a large skillet over medium heat. Add chorizo to the pan and cook until brown.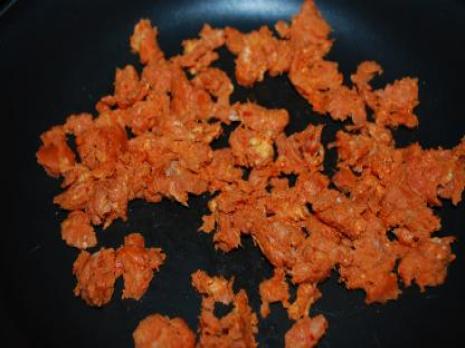 Step 2:
Add the onion and peppers to the skillet. Be sure to add black pepper--not much, just a pinch.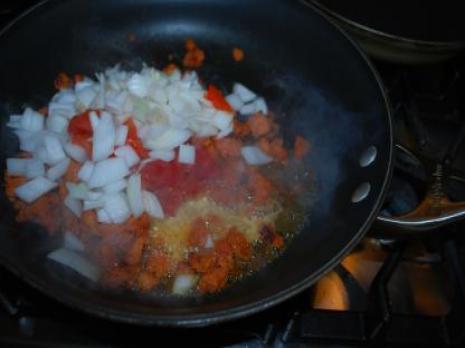 Step 3:
Cook for 5 minutes and add the package of spinach. Cook until the spinach starts to wilt.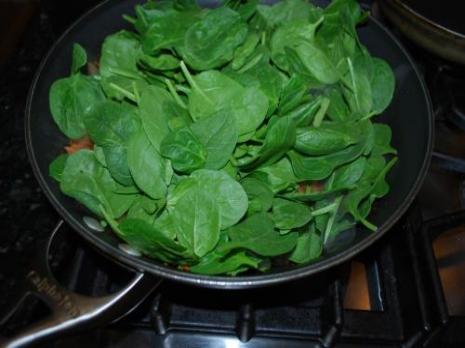 Step 4:
Move the contents from the pan to a bowl, and cook the potatoes in the same pan, per the instructions on the bag. DON'T STIR THE POTATOES TOO MUCH (it is important to let them sit so they can crisp up on the bottom)!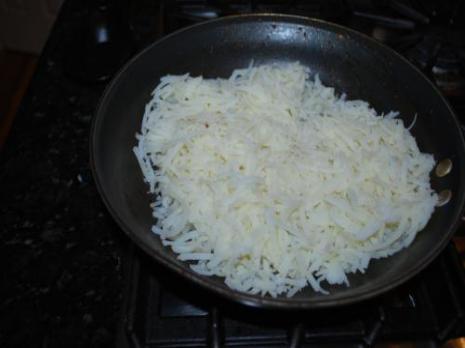 Step 5:
Add the sausage contents back to the pan.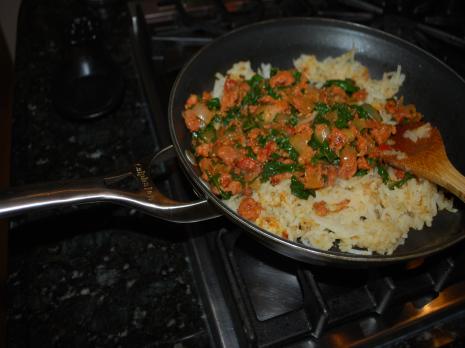 Step 6:
Stir to mix well and create a four spaces for the eggs.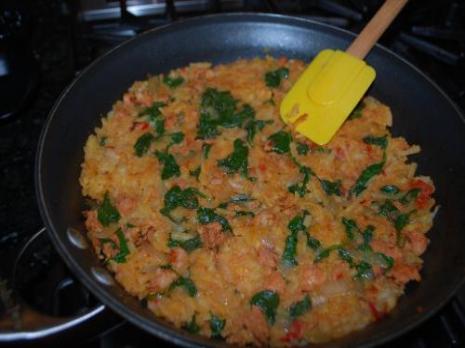 Step 7:
Crack the eggs into each spot.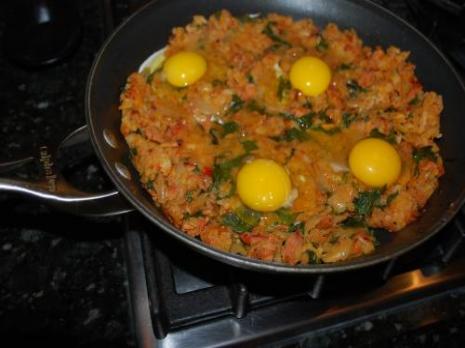 Step 8:
Cover and cook for 3 minutes max.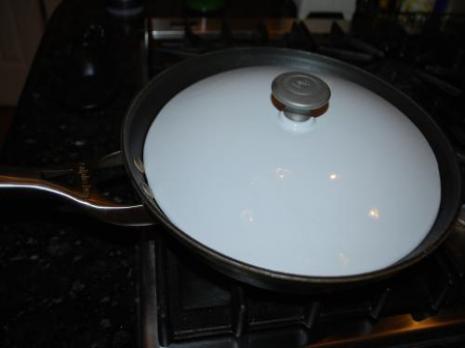 Closing Remarks:
Time to plate and what goes better with eggs than bacon and sausage so I made both! You can also just scramble the eggs with the potatoes if you prefer not to have your eggs over easy.
Enjoy breakfast for dinner!