How many times have you been dragged to a singles event in Denver only to leave feeling like you've wasted your time because you didn't fancy anyone that showed up? Or maybe you did, but they were looking for something more serious than you're willing to give? If that's something you've encountered, we say it's time you take a stand against these awkward meetups and check out some of the top Denver singles bars and restaurants.
Voodoo Comedy Play House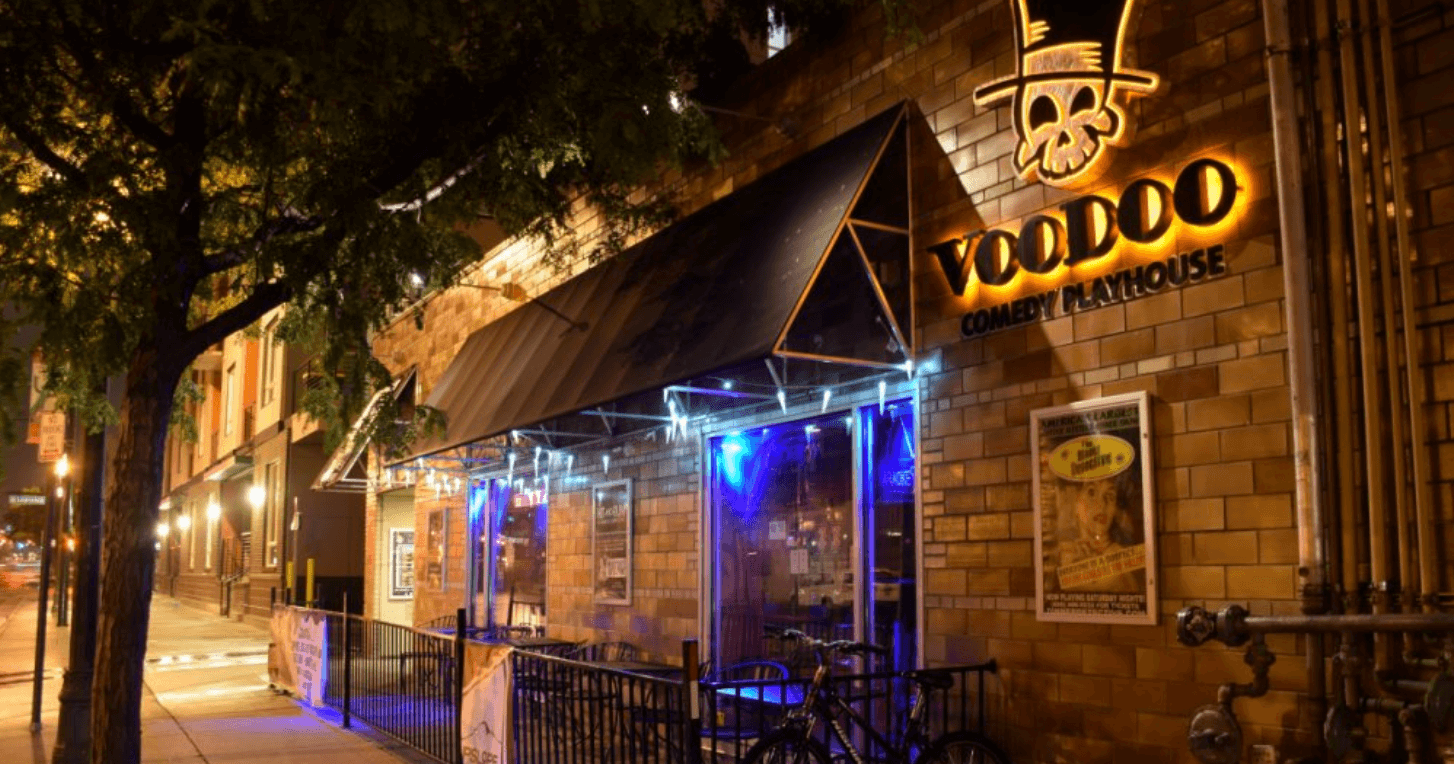 If you love to laugh and want to meet someone who has a similar sense of humor as you, then you're going to want to check out the Voodoo Comedy Play House. This place is Denver's premier improv comedy venue that gives the Denver dating scene something to laugh about. Here, you'll be able to enjoy a wide variety of improv comedy, sketch comedy, karaoke and so much more. You can even sign up to an improv class if you fancy yourself an aspiring comedian. If you're looking for a unique night out that makes it easy to meet girls in Denver, then this is going to be your go-to destination!
Visit Them At:
https://voodoocomedy.com
1260 22nd Street
Denver, CO 80205
303.578.0075
Hours
Sunday: Closed
Monday – Tuesday: 7:30pm – 11:30pm
Friday – Saturday: 6:30pm – 2am
The Black Box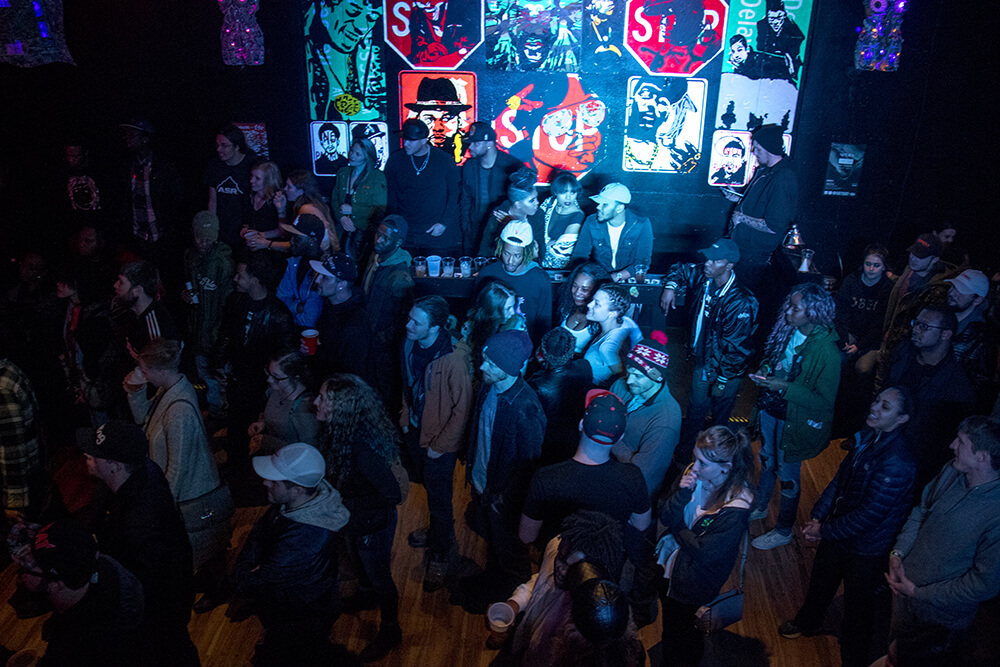 The music that plays on mainstream radio sometimes leave you feeling like you've heard it all before. Music lovers who are interested in finding a place that plays underground music, then you'll want to Visit the Black Box. This dual room venue features Basscouch Sound systems, so you'll be able to feel the music right through to your core, literally. If you want to know where to meet singles in Denver who love listening, creating, and experiencing new music, then you're going to want to check out this place.
Visit Them At:
https://blackboxdenver.co
314 E 13th Ave.
Denver, CO 80203
303.831.6207
The Matchbox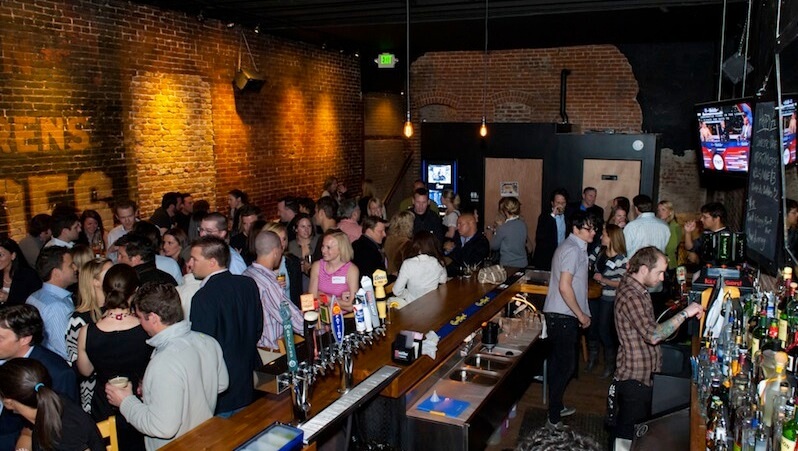 When you're looking for one of the best singles bar in Denver, then the Matchbox is the perfect spot to be. This venue is located in the River North Art District, which is known for their incredible concentration of creative businesses. The space is warm and cozy, making it incredibly easy to talk to someone new. You'll find that the design aesthetic of the venue is artistically eclectic, as it utilizes remnants of other bars and scraps found in the junkyard. Outside, you can enjoy a game of bocce ball while sipping on a cool beer with someone that fascinates and excites.
Visit Them At:
http://matchboxdenver.com
2625 Larimer St.
Denver, CO 80220
720.437.9100
Hours
Monday – Friday: 4pm – 2am
Saturday – Sunday: 12pm – 2am
Happy Hour
Every Day: 4pm – 8pm
Summit Music Hall & Marquis Theater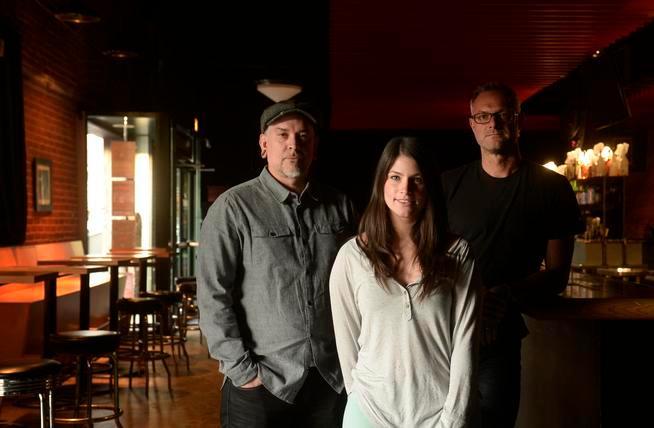 Summit Music Hall & Marquis Theater is a venue unlike any others on this list, as it is a gateway to some of the coolest concerts in the Denver area. When you check out the site, you can purchase tickets to shows all around the city. At these shows, who knows who you might form a connection with. When there's music playing, you can't deny the draw that good tunes can have on people. Dancing and enjoying music in a lively venue is one of the best ways to meet someone new, there's no doubt about that! If you're wondering where to meet singles in Denver, purchase tickets to any of the great concerts and be open to the possibilities of meeting someone awesome!
Visit Them At:
http://www.sodajerkpresents.com
1902 Blake St.
Denver CO 80202
Curio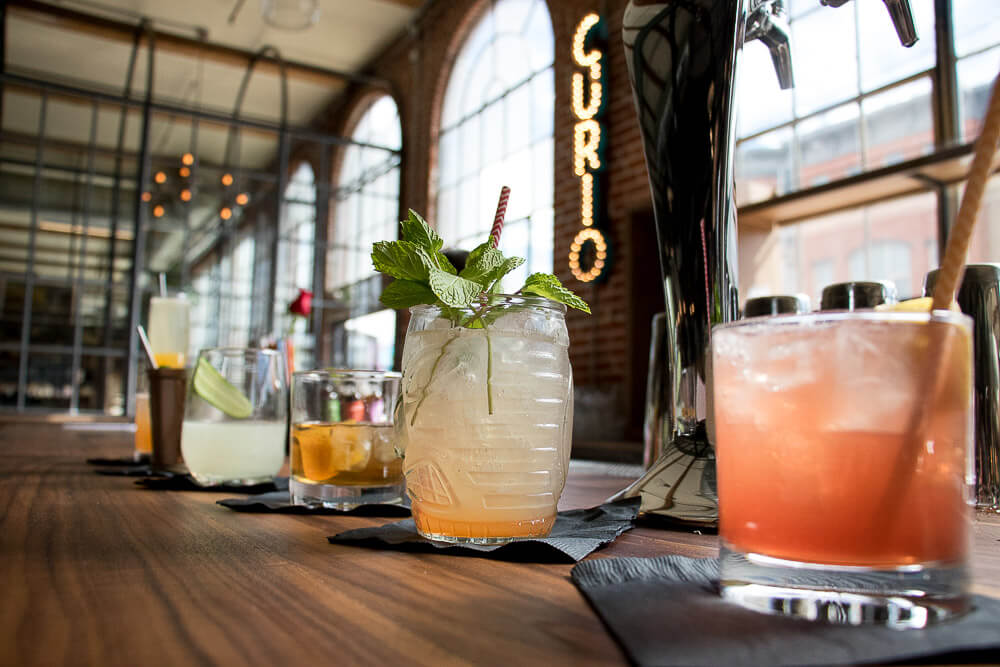 Curio is your neighborhood spot where you want to go to break into the Denver singles scene. The venue is located in Denver Central Market in RiNo, and it's considered to be the central hub of the communal area. Because of its location, it's the perfect place to people watch and possibly even meet and connect with someone who just gets you. When you visit Curio, you'll be taken aback by how friendly and welcoming the staff is. All of this makes it one of the best places that you can go to meet with friends, family, or someone special.
Visit Them At:
http://www.curiobar.com
2669 Larimer St.
Denver, CO 80205
3030.292.3193
Hours
Monday
–
Thursday
:
11am – 10pm
Friday
:
11am-12am
Saturday
:
10am – 12am
Sunday
:
10am – 10pm
Happy Hour
Monday
–
Friday
:
2pm – 6pm
Pink Tank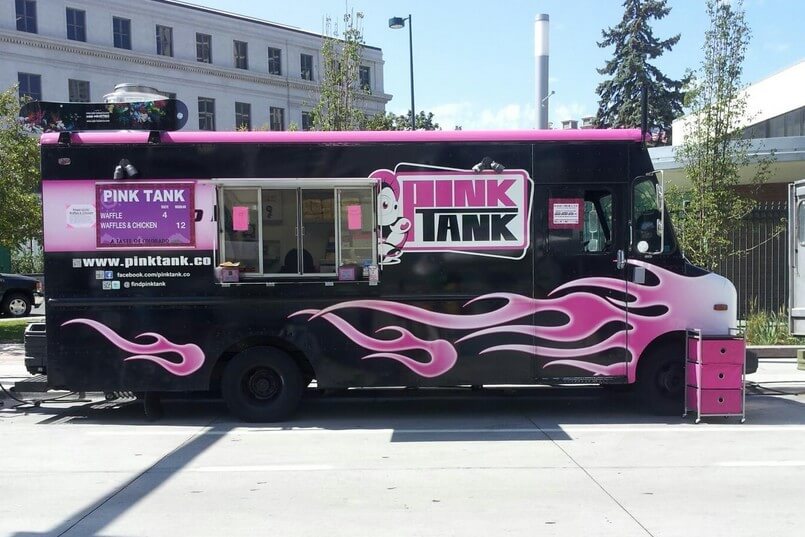 Who can deny the allure of grabbing a bite to eat on the fly at a food truck? Instead of wondering how to meet people in Denver, just head on over to Pink Tank for unique twists on your favorite foods, be it chicken and waffles (voted to be the best chicken and waffles in Denver, no less!), hamburgers, hot dogs, or anything else! You'd be surprised by the type of people you'd meet while waiting in line to taste some of this delicious fare. What's even better, you can visit The Pub on Pearl street and have a few drinks with someone you just met and snack on Pink Tank dishes!
Visit Them At:
http://www.eatpinktank.com
1101 S. Pearl St.
Denver, Co. 80210
3030.396.2648
Hours
Monday – Wednesday: 4pm – 11pm
Thursday: Closed
Friday – Saturday: 11am – 11pm
Sunday: 11am – 10pm
Angelo's Taverna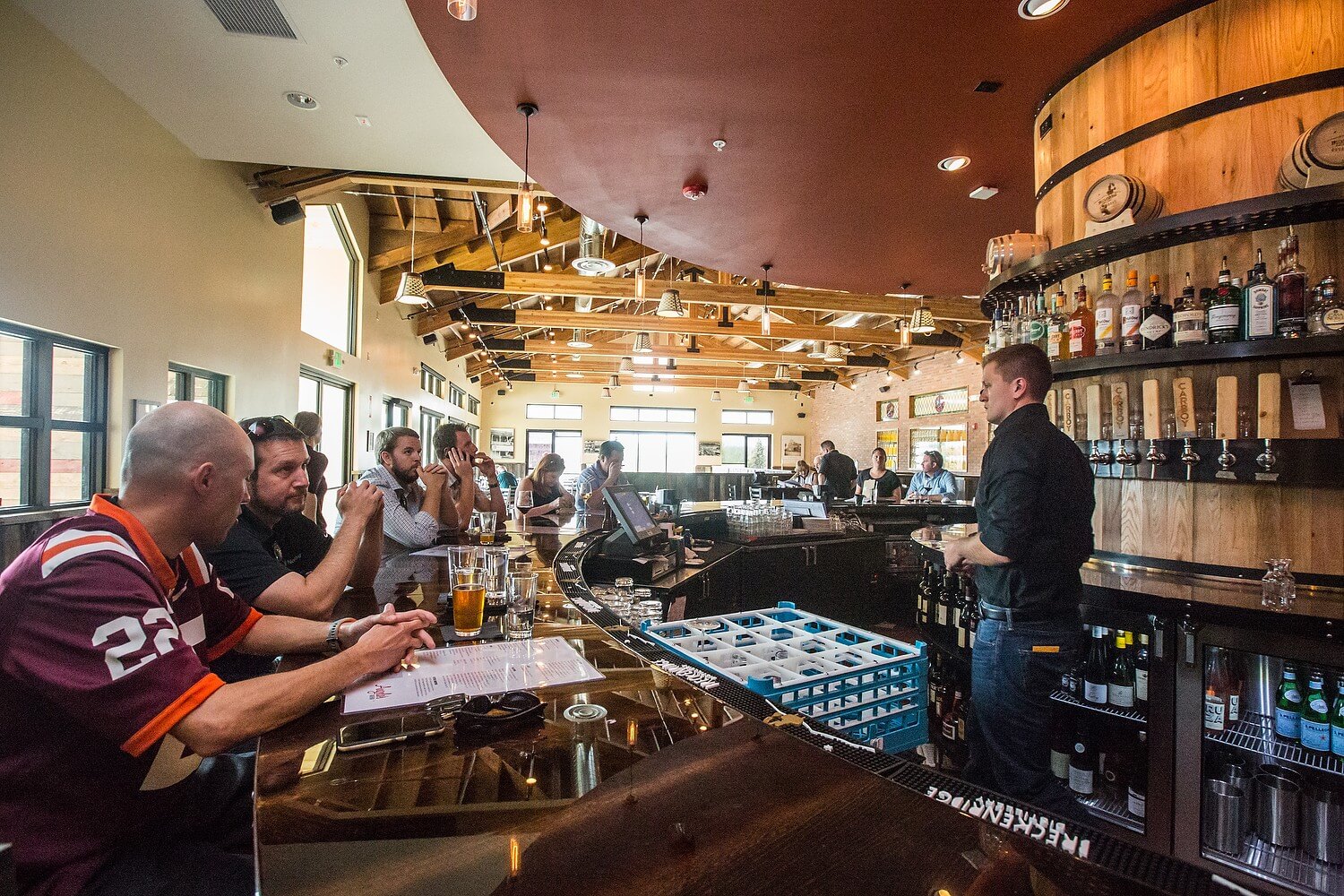 Angelo's Taverna takes the tradition of creating delicious food and combines it with topnotch hospitality and fresh ingredients to give you an exciting experience unlike any other. At this pizza and oyster bar, you can sate your appetite with char-grilled oysters. Don't be surprised when the aphrodisiac takes hold and your chatting with someone new and offering to buy them a drink! If you want to let the mollusks do their job and help put you in an amorous mood, you've got to check out Mollusk Mondays where you can get $5 mussel bowls!
Visit Them At:
http://angelostaverna.com/denver
620 E 6th Ave,
Denver, CO 80203
303.744.3366
Hours
Sunday – Tuesday: 11am -10pm
Wednesday – Saturday: 11am – 12am
Happy Hour
Daily: 3pm – 6pm then 9pm to Close
Stoney's Bar & Grill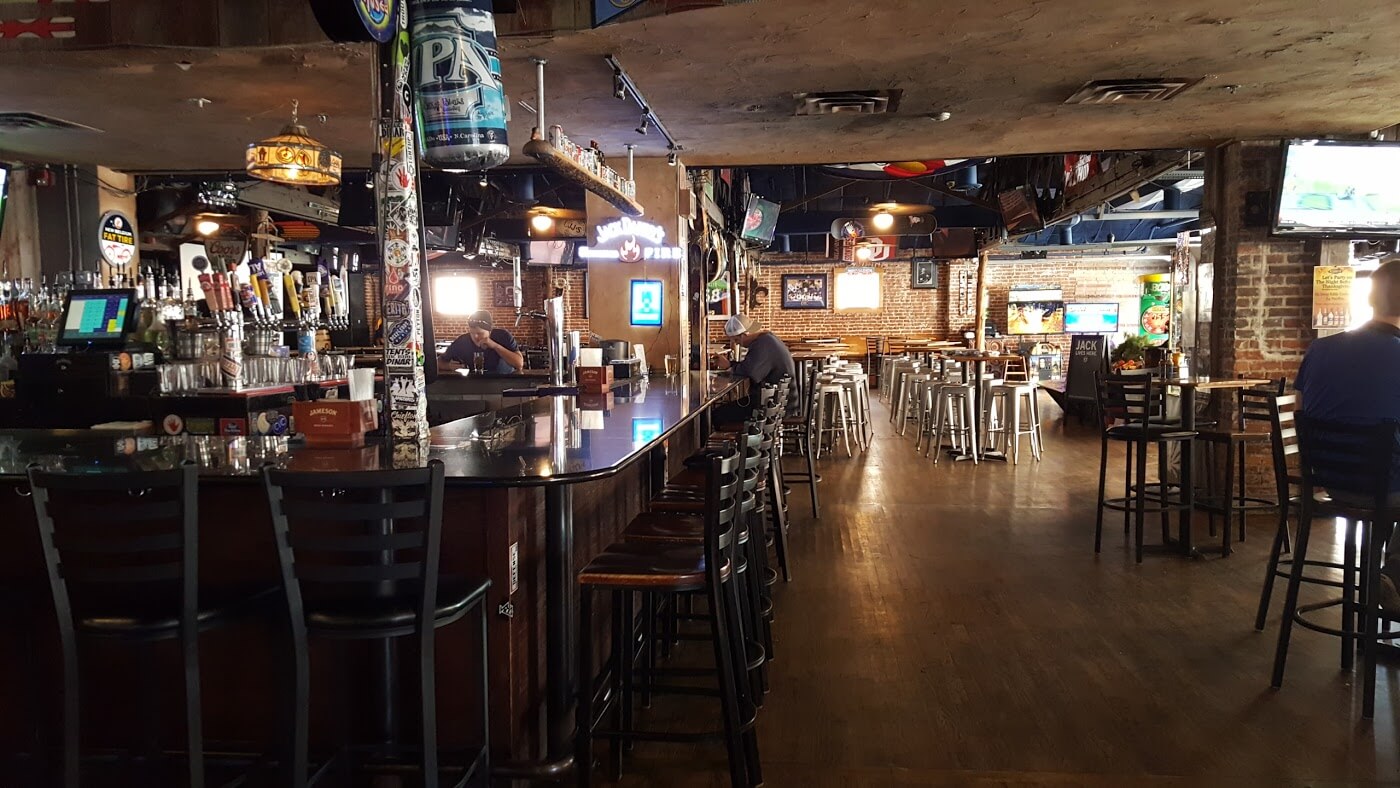 Wondering where to meet men in Denver? Head over to Stoney's Bar & Grill! Here you'll find men and women enjoying sports, fantasy football, and live music—the perfect trifecta for meeting and flirting with men! While here, you'll be able to dine on your typical bar food and drinks, but what really impresses us is that the venue hosts a wide variety of live music performances by tribute bands, lip syncing battles, and great deals on appetizers. For a lot of fun and great food, Stoney's can't be beat.
Visit Them At:
http://www.stoneysbarandgrill.com
1111 Lincoln St.
Denver, CO 80203
303.830.6839
Hours
Monday – Tuesday: 11am – 12am
Wednesday – Friday: 11am – 2am
Saturday: 10am – 2am
Sunday: 10am – 12am
Recess Beer Garden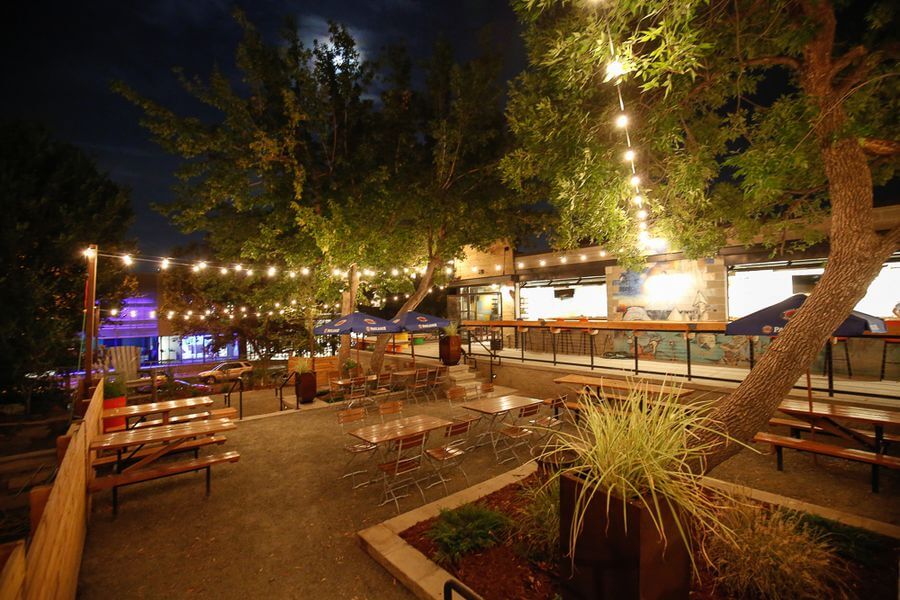 School is definitely out at Recess Beer Garden! This venue is a mix of rustic and contemporary touches, and it features a long bar that has become one of the best places to go when the weather is warm, as it features a charming outdoor area with shade trees and picnic tables. When you come to Recess, you're coming for the beer. The beer menu is always changing and it really pays attention to craft beer. But the beer isn't the only reason why you should check Recess out. If you're wondering where to meet people in Denver, Recess is a top contender for foodies, as the kitchen takes your standard bar fare and kicks it up quite a few notches. Not only is the food delicious, but the presentation is eye catching and beautiful. For those who want to impress a date with something out of the ordinary, then perhaps Recess Beer Garden should be your first stop.
Visit Them At:
http://www.recessbeergarden.com
2715 17th St. Suite 103
Denver, Co 80211
720.638.0020
Hours
Every Day: 11am – 2am
Thirsty Lion Gastropub & Grill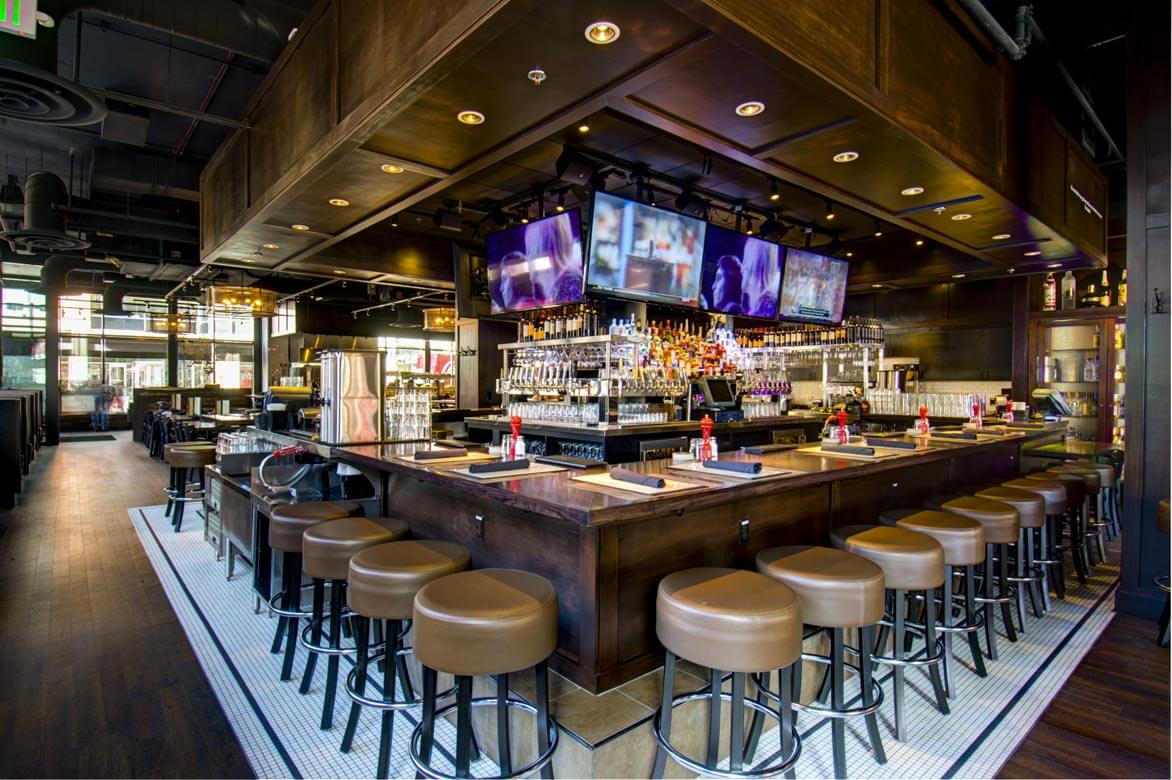 The Thirsty Lion Gastropub and Grill may be one of the go-to places that you'll want to go if you've been wondering where to meet women in Denver. You can order scratch food from the kitchen at the expansive bar while sipping on craft beer and ciders, or even their signature cocktails and wine. If you're on a budget but still want to get out and meet people, you're definitely going to want to hit up this place during happy hour. With affordable dishes like grilled salmon cakes, California rolls, and even a pizza, you can't possibly go wrong!
Visit Them At:
http://www.thirstyliongastropub.com/denver
1605 Wynkoop St.
Denver, CO 80202
303.623.0316
Hours
Monday – Thursday: 11am – 11pm
Friday: 11am – 2pm
Saturday: 9:30am – 12am
Sunday: 9:30am – 11pm
Happy Hour
Daily: 3pm – 9pm and 9:30pm to Close
Otra Vez Cantina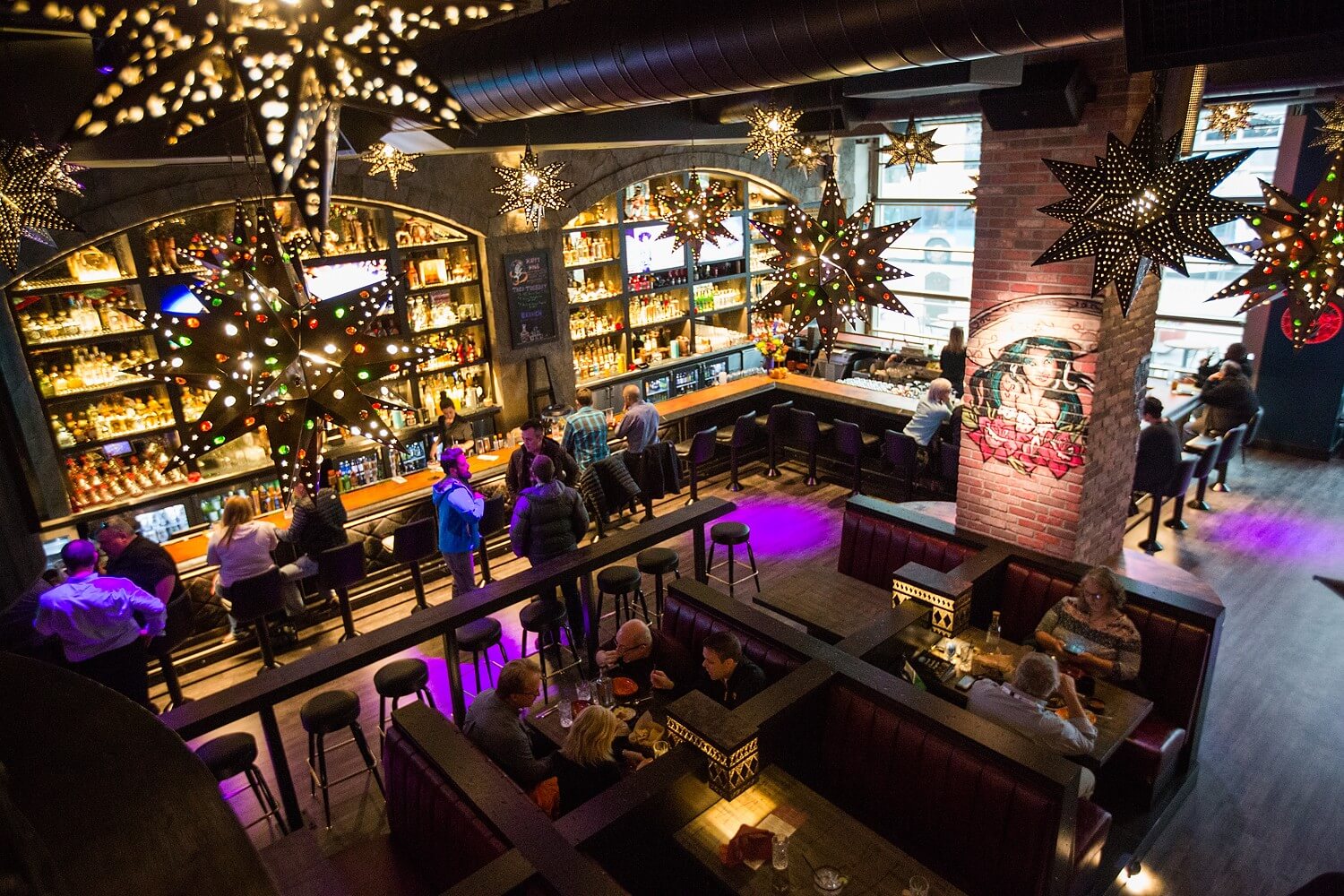 When you're looking for a great place to get Mexican food, Otra Vez Cantina is a great choice. While it may be the new kid on the block (it opened in March, 2017), it is making a big impression on the locals. The high energy venue features over 200 tequilas and mezcals, as well an impressive selection of handcrafted cocktails. When you look around the dining room and take in the décor, you'll be taken in by the unique and imaginative design elements, the creative lighting, and the lively music. If you'd like to take your drink and meal outdoors for some fresh air, you can do that because the venue has a street-side patio that brings the energy of the restaurant outside to the rest of the community. Don't be surprised if this becomes one of your favorite places to go for a drink, because it's definitely one of ours.
Visit Them At:
https://www.otravezcantina.com
610 16th St.
Denver, Co. 80202
303.226.1567
Hours
Monday – Thursday: 11am – 12am
Whiskey Tango Foxtrot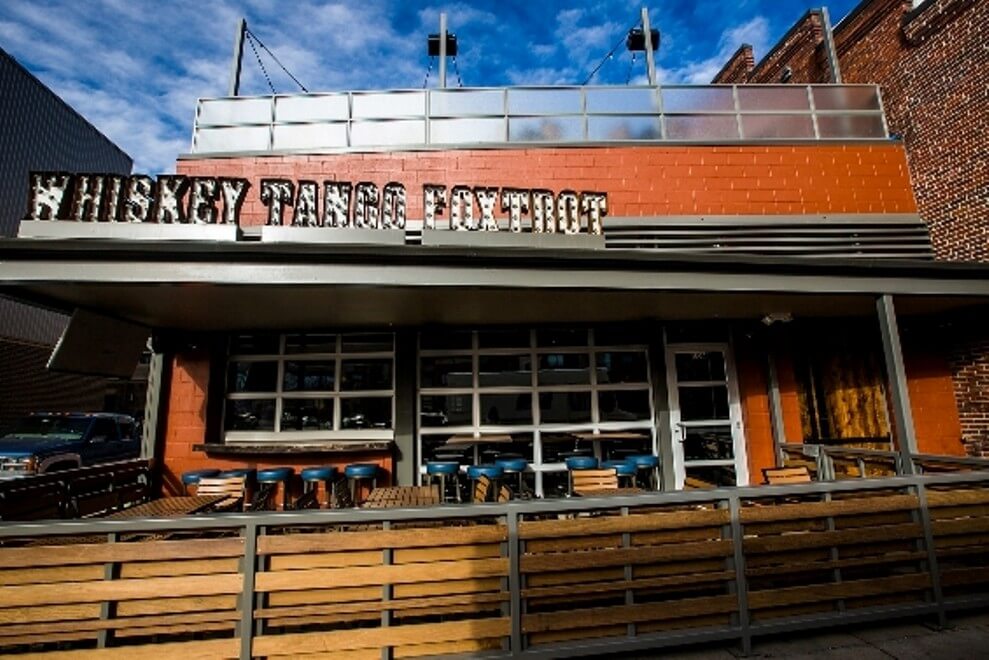 What do you get when you combine an impressive collection of whiskey, beer taps, and a custom blend of music? You get Whiskey Tango Foxtrot of course. People who come to Whiskey Tango Foxtrot are in for a treat, especially if you enjoy venues with a comfortable ambiance, timeless spirit, and a killer music list. The vision is quite clear at this venue because they focus on whiskey, craft beers, handcrafted cocktails, and homestyle food with a decidedly modern and unique twist. People who are looking for an upbeat atmosphere that is going to make you want to come back time and time again are going to love Whiskey Tango Foxtrot, for sure.
Visit Them At:
http://www.whiskeytf.com/home
Union Station North
2907 Huron Street
Denver, Co 80202
303.226.1540
Hours
Monday – Friday: 11am – 2am
Saturday – Sunday: 9am – 2am
The Goods Restaurant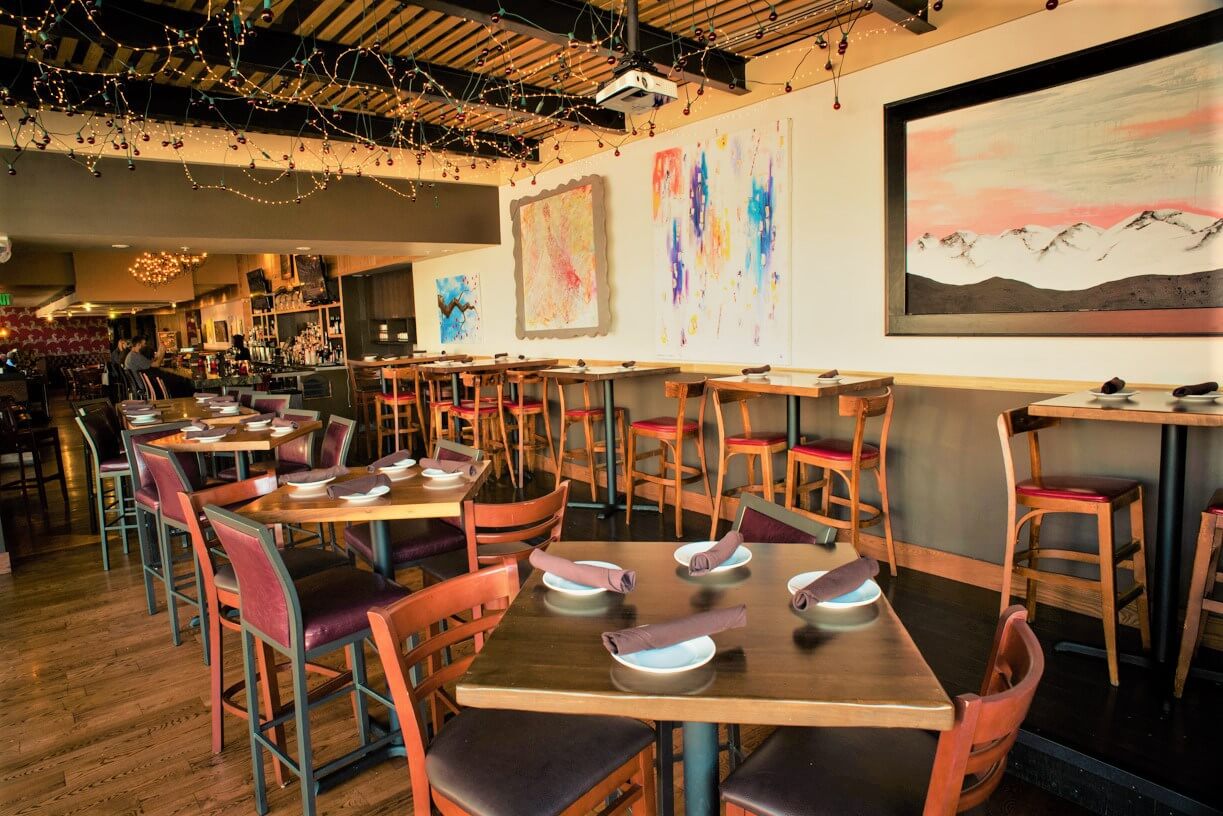 The Goods Restaurant is your local neighborhood eatery that has something for everyone. Their menu features vegan, vegetarian, and gluten free dishes, but if you need a nice chunk of meat to sink your teeth into, they've got it too. We like this venue because while it doesn't just carter to foodies, you can have great drinks while playing Cards Against Humanity every Saturday night—but we can't forget the great live music! Needless to say, The Goods is really a great place to visit, even if you just pop in to take advantage of the great happy hour menu!
Visit Them At:
http://thegoodsrestaurant.com
2550 E Colfax Ave.
Denver, CO 80206
303.355.5445
Hours
Monday: Closed
Tuesday – Friday: 10am – 10pm
Saturday – Sunday: 9am – 10pm
Happy Hour
Every Day: 3pm – 6pm
Who ever said meeting people in Denver was difficult probably didn't realize how many great places there were in the city. When you step out of your comfort zone and visit any of these venues with an open mind, you'd be surprised by how easy it is to meet and mingle with locals. It doesn't matter if you're looking for a date or if you're just interested in meeting someone to have a good conversation with, any one of these places are worth checking out.
However, if you are uncomfortable approaching someone in public, you can always join Flirt.com to meet someone. Then you can bring them to one of these locations!
Leave a comment below and let us know what are some of your favorite places where you like to go to meet people!
The post Find an Answer on Where to Meet Singles in Denver appeared first on Blog Flirt.com.