Tweet
Wrmmmmmemmmmm… Wwwwwroooooooommmmmm, that's all I could hear as I approached Al-Mamzar corniche, Sharjah on my bicycle and saw those sea rockets aka Jet Skis glide through water with their high powered 1,500 cc engines. It almost seemed that most of the folks came here to forget about their stressful work week and have fun in water while beating the heat at the same time.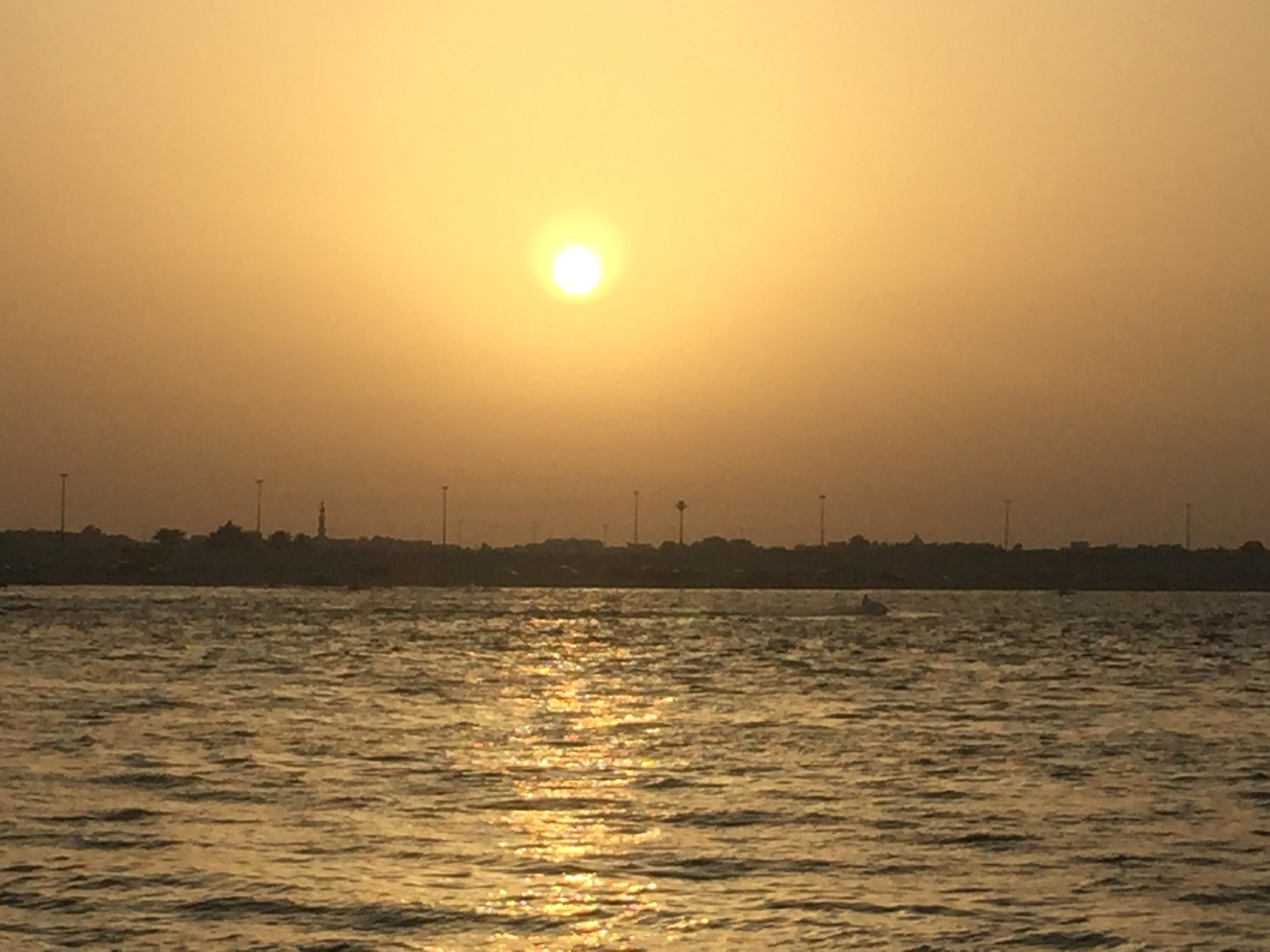 For some of us summer is fast approaching and for lot of us it is already here depending upon what part of world you live in. As the days get longer and mercury rises what better way to spend the day than with family and friends and to ride these fast Jet Skis. These Jet Ski rental and slip way places can be found on the Sharjah side of Al-Mamzar corniche conveniently located on the Sharjah and Dubai border.
Water scooters, personal watercrafts or Jet Skis as they are commonly known can be rented throughout the day. In addition, it especially gets packed on the weekends around the Al-Mamzar corniche, Sharjah with folks from all walks of life flocking in to have some fun with family and friends. Dubai, Sharjah and UAE in general experience sunshine majority of the year. Furthermore, with mild temperatures during the winter and sizzling hot summers make Jet Ski riding a popular sports throughout the year.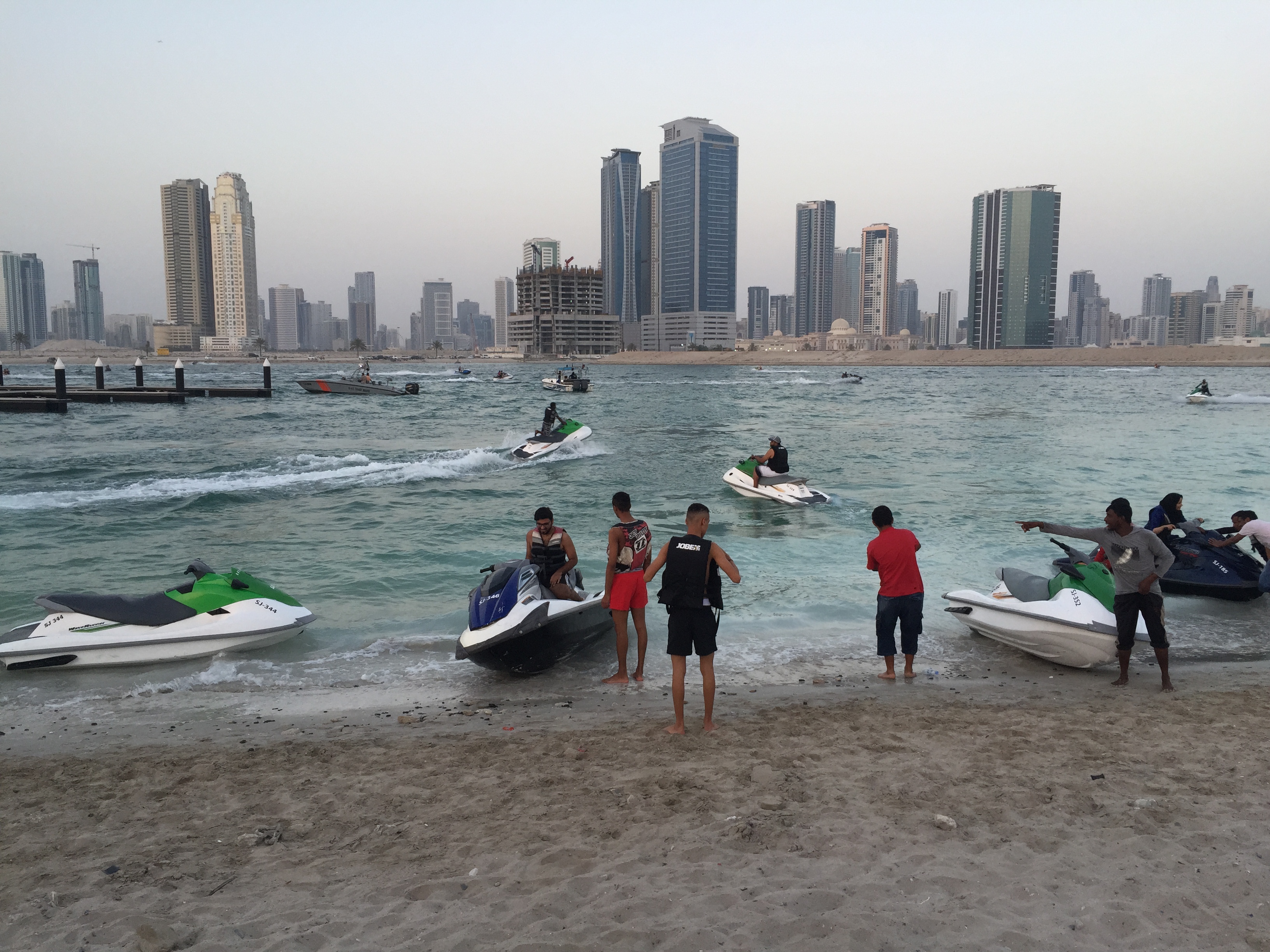 There are a lot of spots throughout the coastline of UAE starting from Abu Dhabi and running along sea shores of Dubai, Sharjah, Umm Quawain all the way to Ras Al-Khaimah and Fujairah where these agile water machines can be rented. The local authorities have made it incredibly easy and have made several designated areas also known as slip ways to slide these sea rockets in water. The most popular spot in Sharjah for both Jet Ski slip ways and rental has been Al-Mamzar corniche.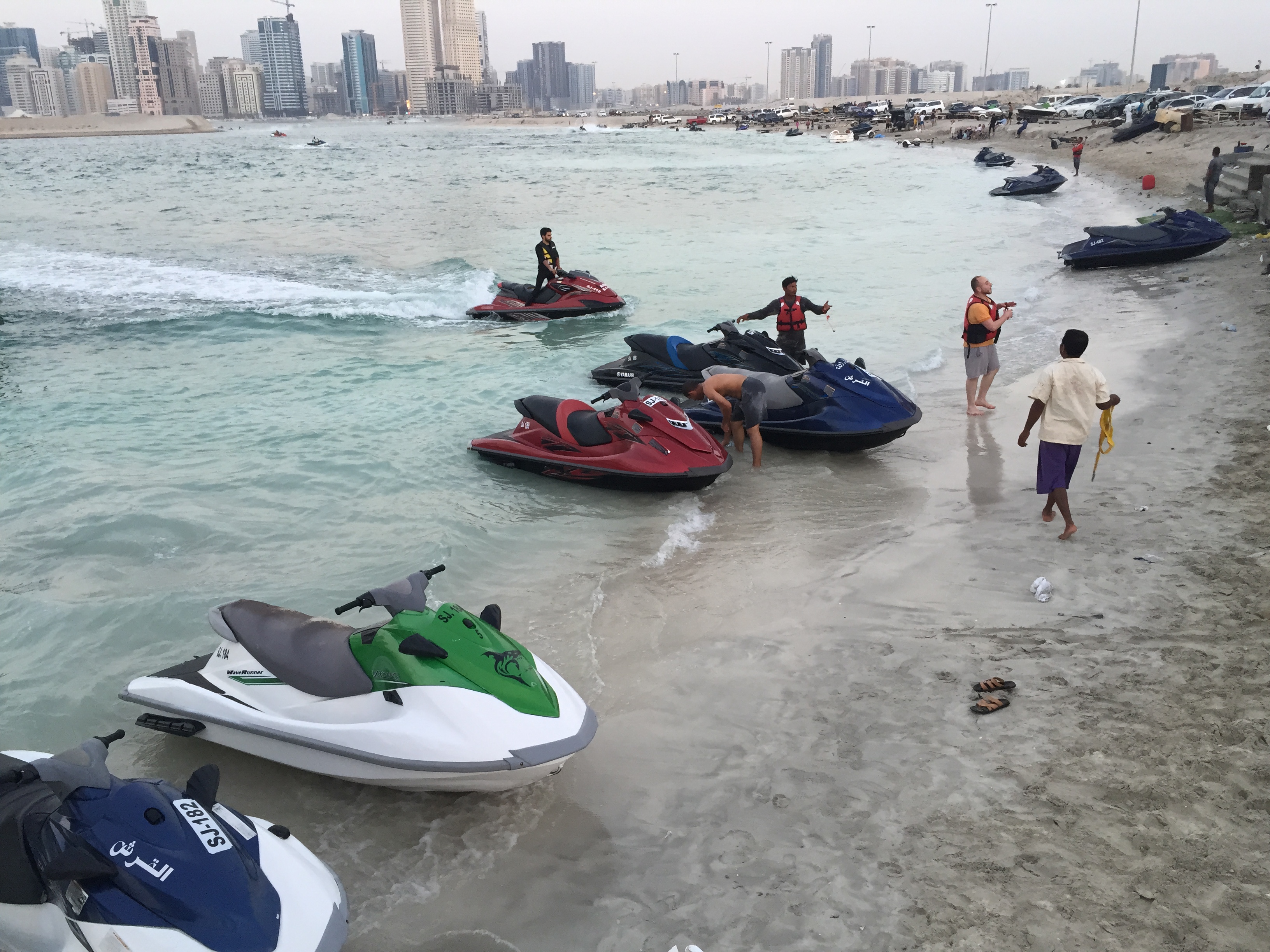 There is feeling of great joy and enthusiasm as folks arrive to rent a Jet Ski or to ride their own. It is absolutely wonderful outing with both family and friends. During the weekdays, less crowd keeps things quite and one can find good bargains on rentals. Furthermore, these JetSkis can be rented for as low as AED 150 per hour. However, it is different story on the weekends where rental companies charge between AED 200 and AED 300 per hour since the demand for these high powered sea rockets is much higher. These Jet Skis can go very fast and people are not shy stepping on the accelerator. Going at very fast speeds, it almost seems like that these JetSkis are somewhat flying, barely touching the surface of water.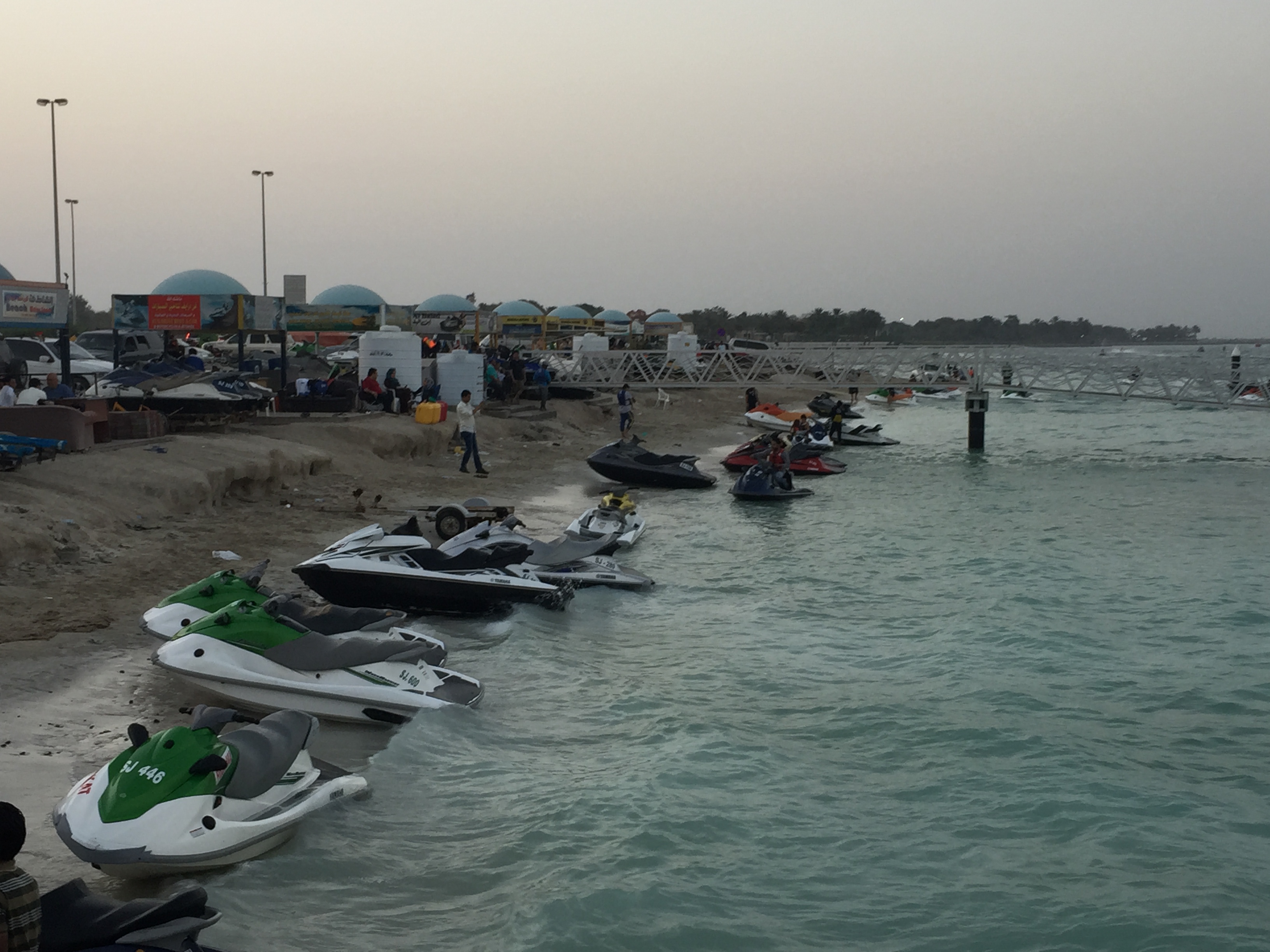 Precaution must be taken especially on the weekend when there are a lot of Jet Skis in the water. Some kids and even adults for that matter get carried away and start racing each other or come too close to each others Jet Skis. Life savings vests must be worn all the time by all riders in case accidents do happen.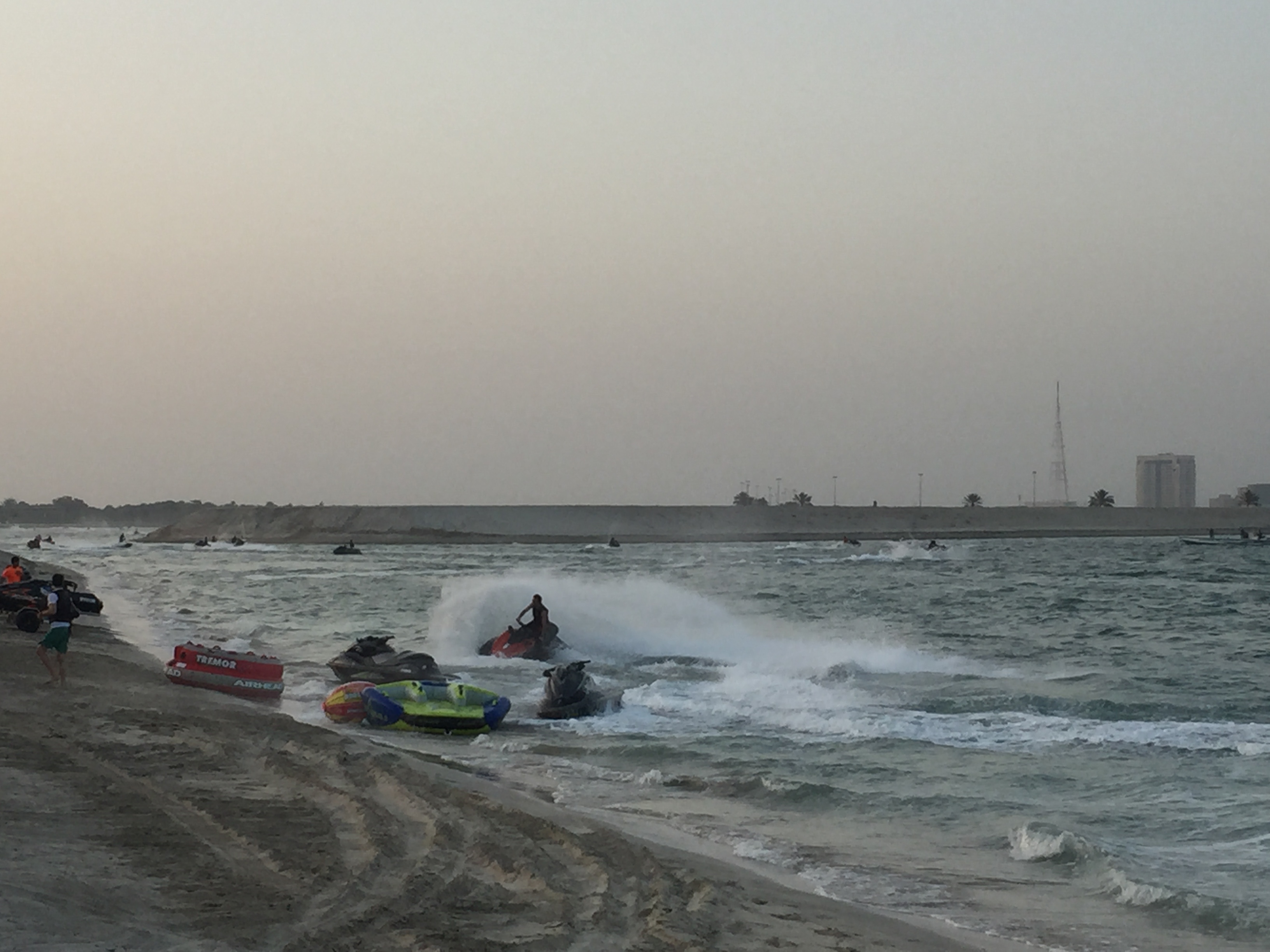 Overall, riding these JetSkis is great way to have fun and beating the summer heat at the same time. However, precaution must be taken to make sure that accidents don't happen. In addition, Police is also present both at land and sea to make sure that things run smoothly. So next time, if your thinking about beating work stress or spending good quality time with family and friends, come on down to Al-Mamzar Corniche Sharjah to have a good time in water!