Tweet
One, two, three, four, five, the count went on till 15 and one set of crunches was complete. The young man got up and now it was his friends turn to do the crunches. There were no professional exercise machines lined up here nor there was any music playing to keep them entertained or videos of champion body builders playing on the wall.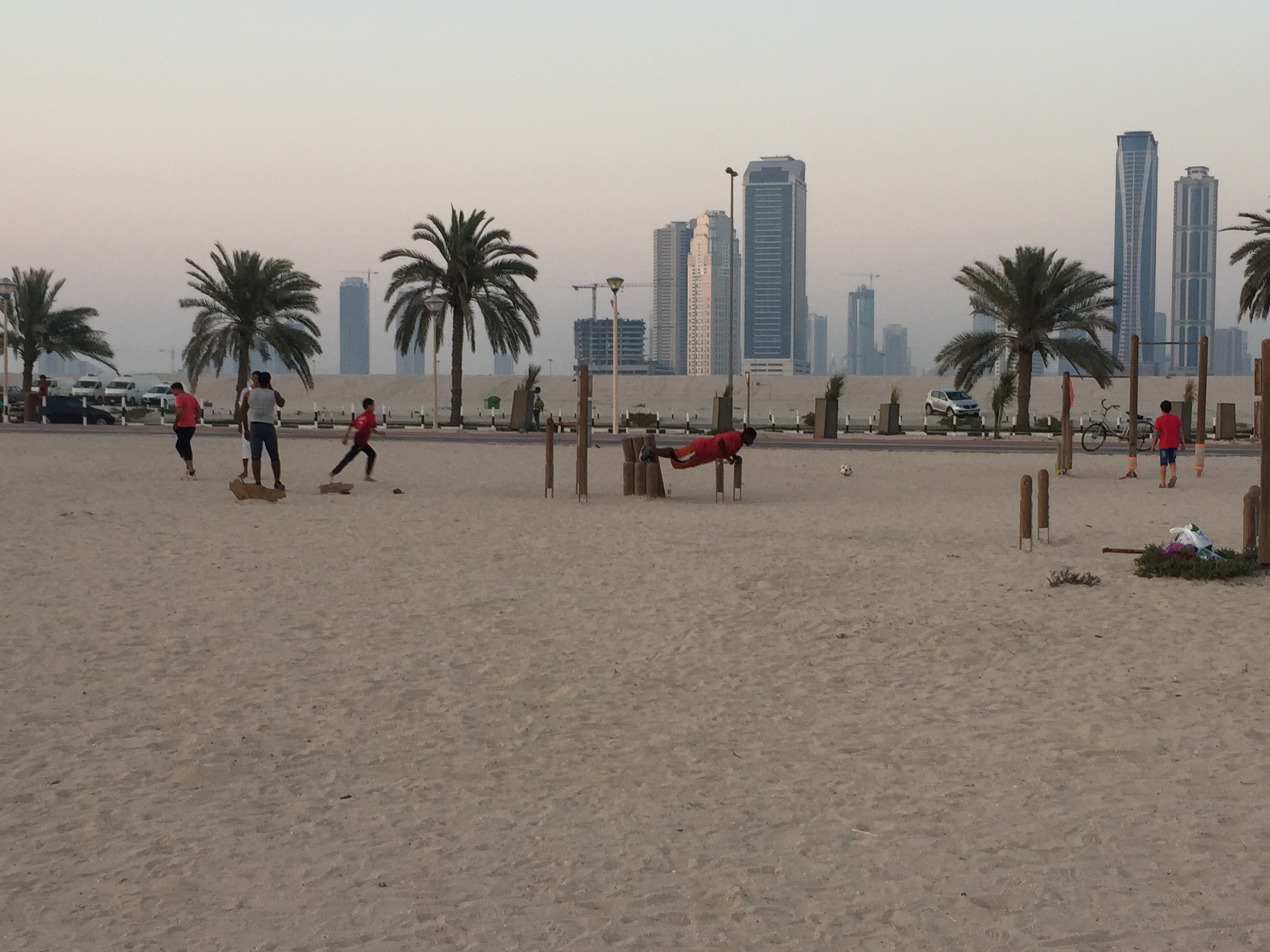 This was Al-Mamzar beach where Dubai municipality had done a marvelous job to put these outdoors workout equipment for the public to get in shape and yes get those "six pack abs" just in time for summer.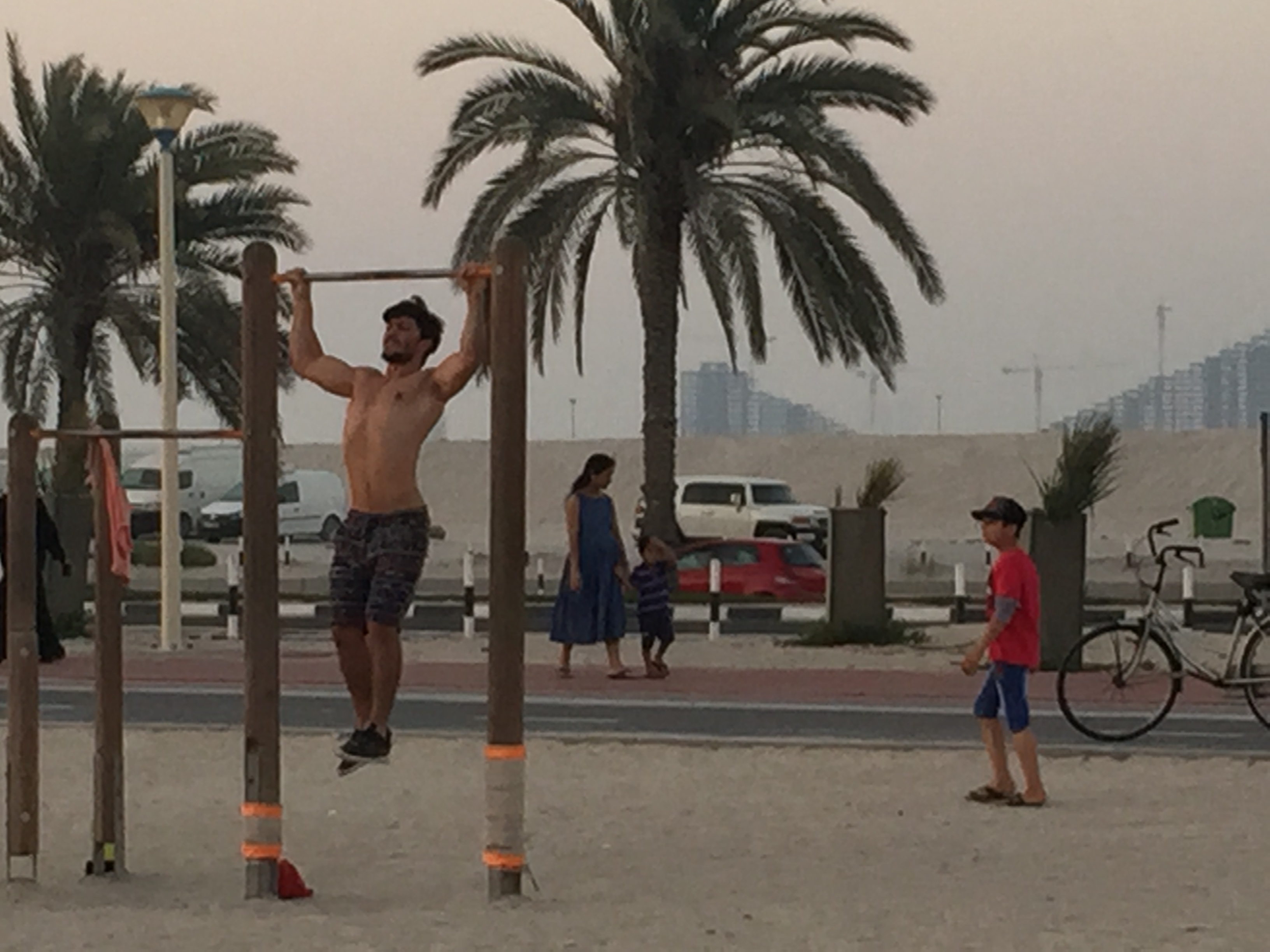 The cool part about these exercise equipment is that there are even instructions both in English and Arabic that shows different exercise positions and postures for all the novices to learn and do.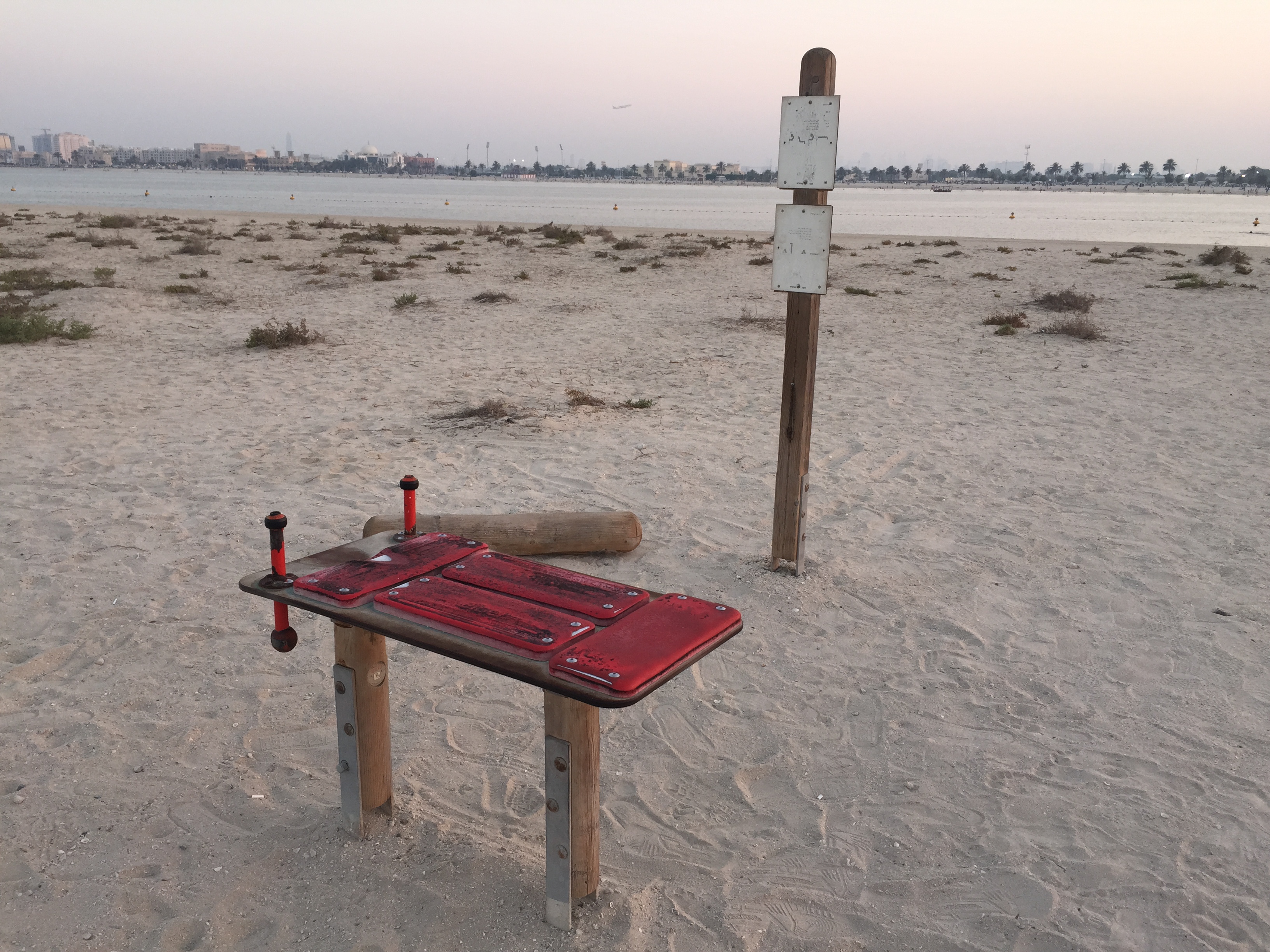 But wait a minute, there is more to it to these calm and pristine Beaches than just workout benches. There are separate jogging and bicycle tracks that run along the beaches for several kilometers and as far as the eye can see. So now everyone has run out of excuses of being a "couch potato" and being glued to their favorite TV show or updating their status on FaceBook. It is time get off that couch and hit the great Outdoors!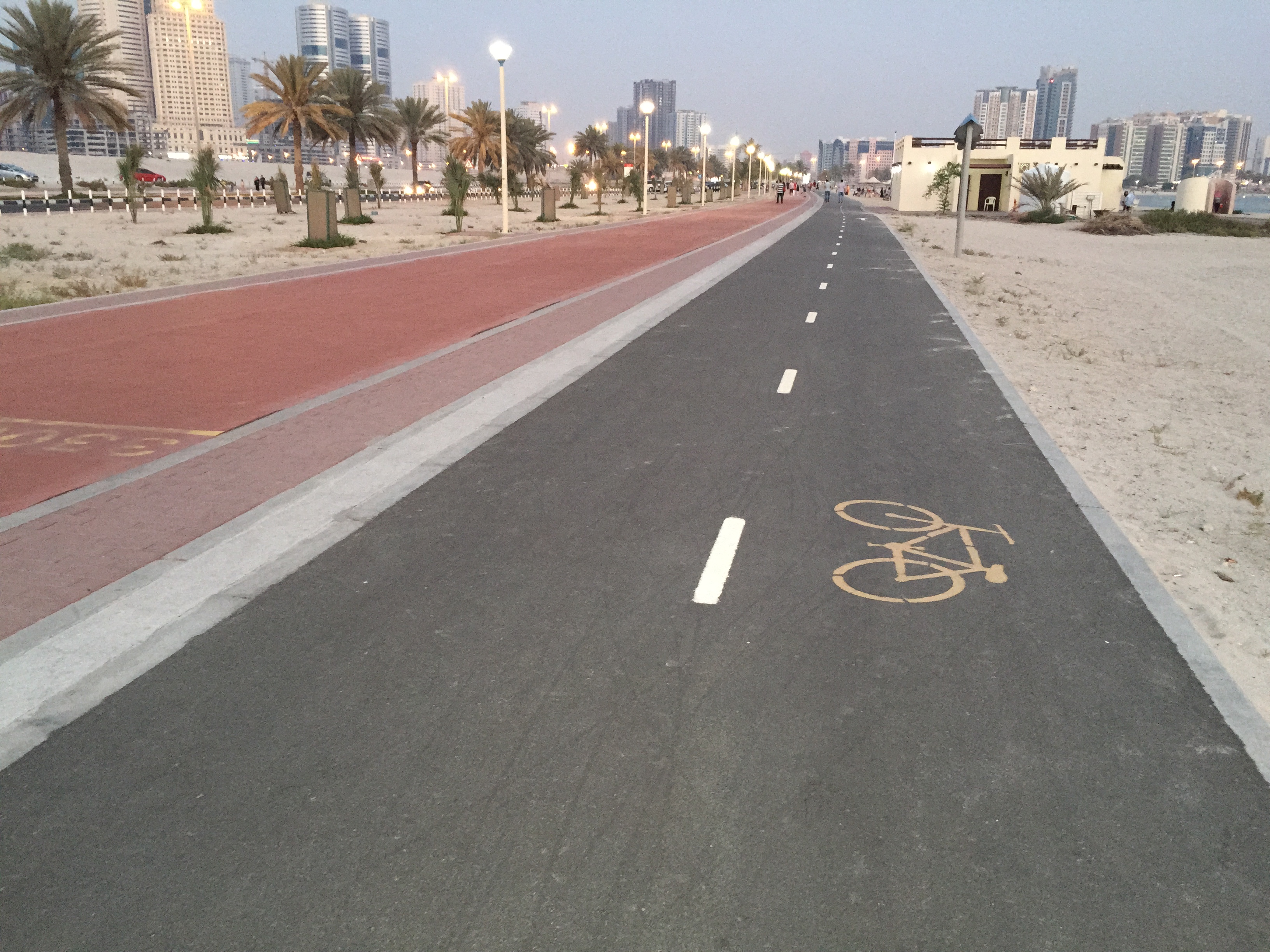 Swimming is the best exercise to get in shape and get an awesome workout for entire body therefore all the Dubai Beaches and especially Al-Mamzar beach is exactly where you can do that. The calm waters of these beaches make it great place to enjoy swimming and beat the summer heat at the same time.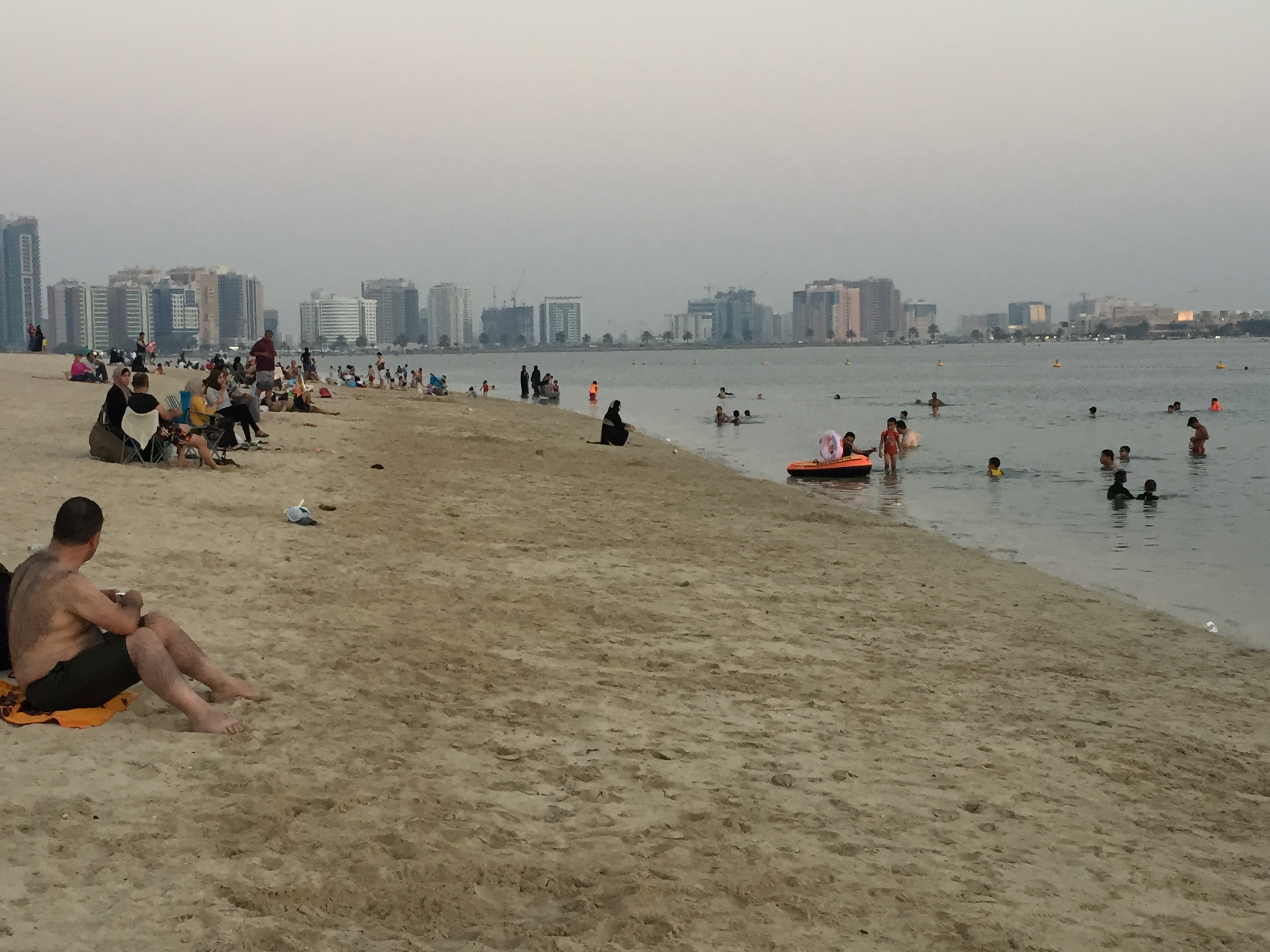 After one is done with swimming, there are shower facilities conveniently located as well as clean restrooms with full time cleaning staff. Wow, Dubai has taken hygiene and cleanliness to a whole new level!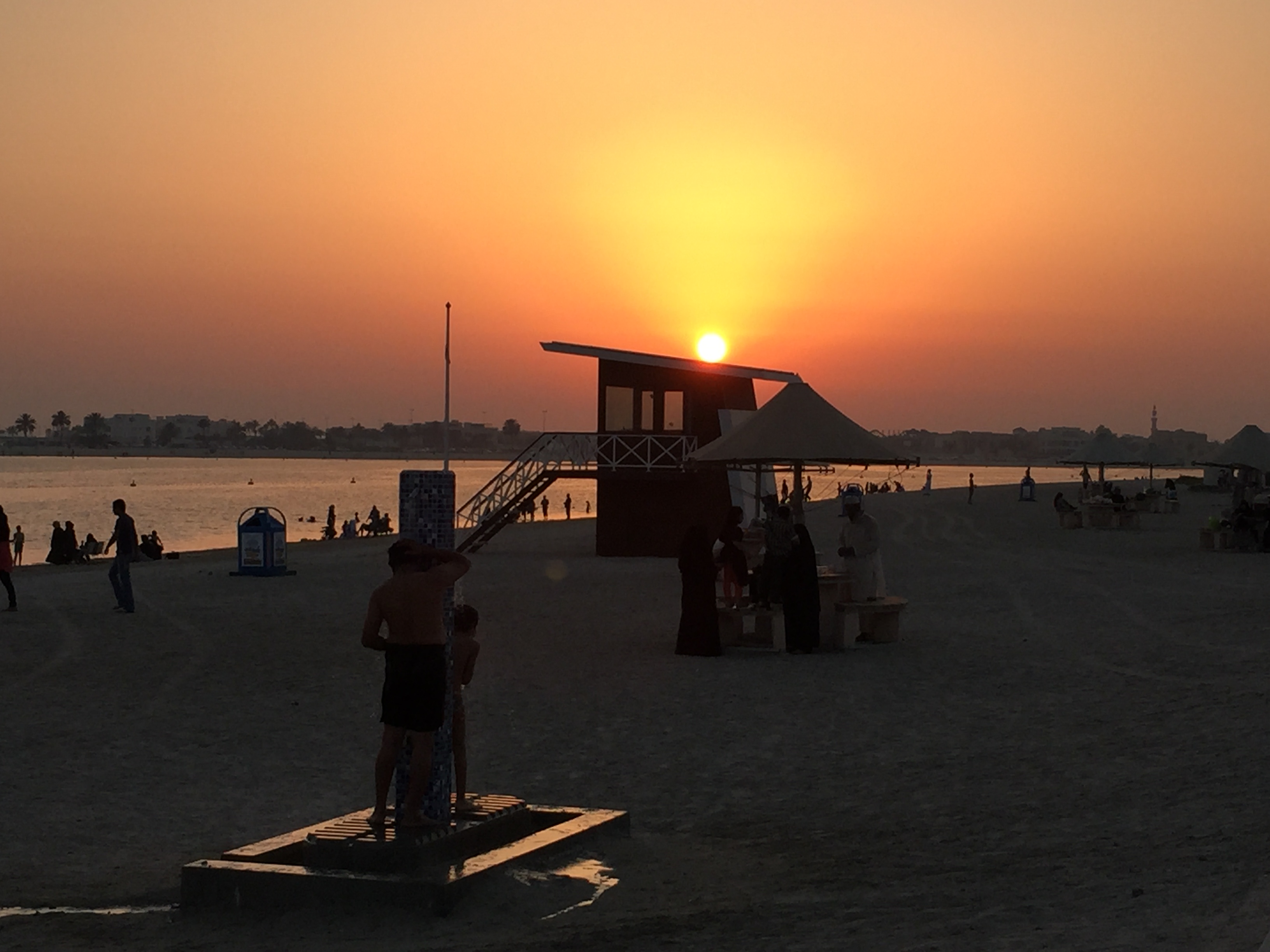 While riding my bike, I stumbled upon a sign that read, "Beach Access for Disabled". This is very cool as to how Dubai Municipality had taken measures to ensure that everyone has access to it's beautiful beaches. Hats off to the authorities of getting this done.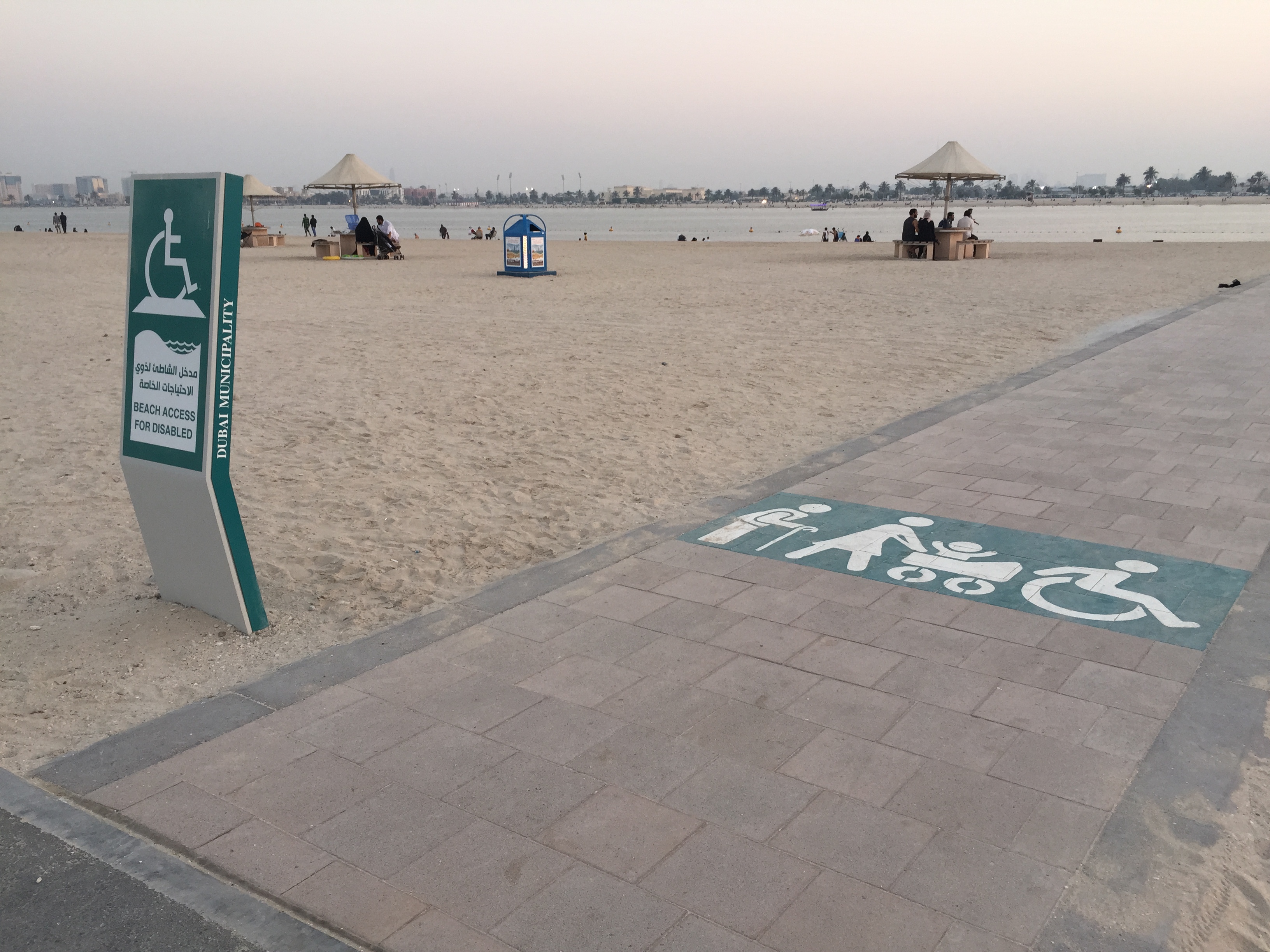 So if your tired of sitting as well as hanging around your apartment or even visiting the shopping malls for the matter, you would love coming to Dubai beaches and especially Al-Mamzar Beach, Dubai. The access to these beaches is absolutely free and the amenities provided there are without a doubt world class. The time spent at these beaches would be fun, adventurous and exciting for the entire family.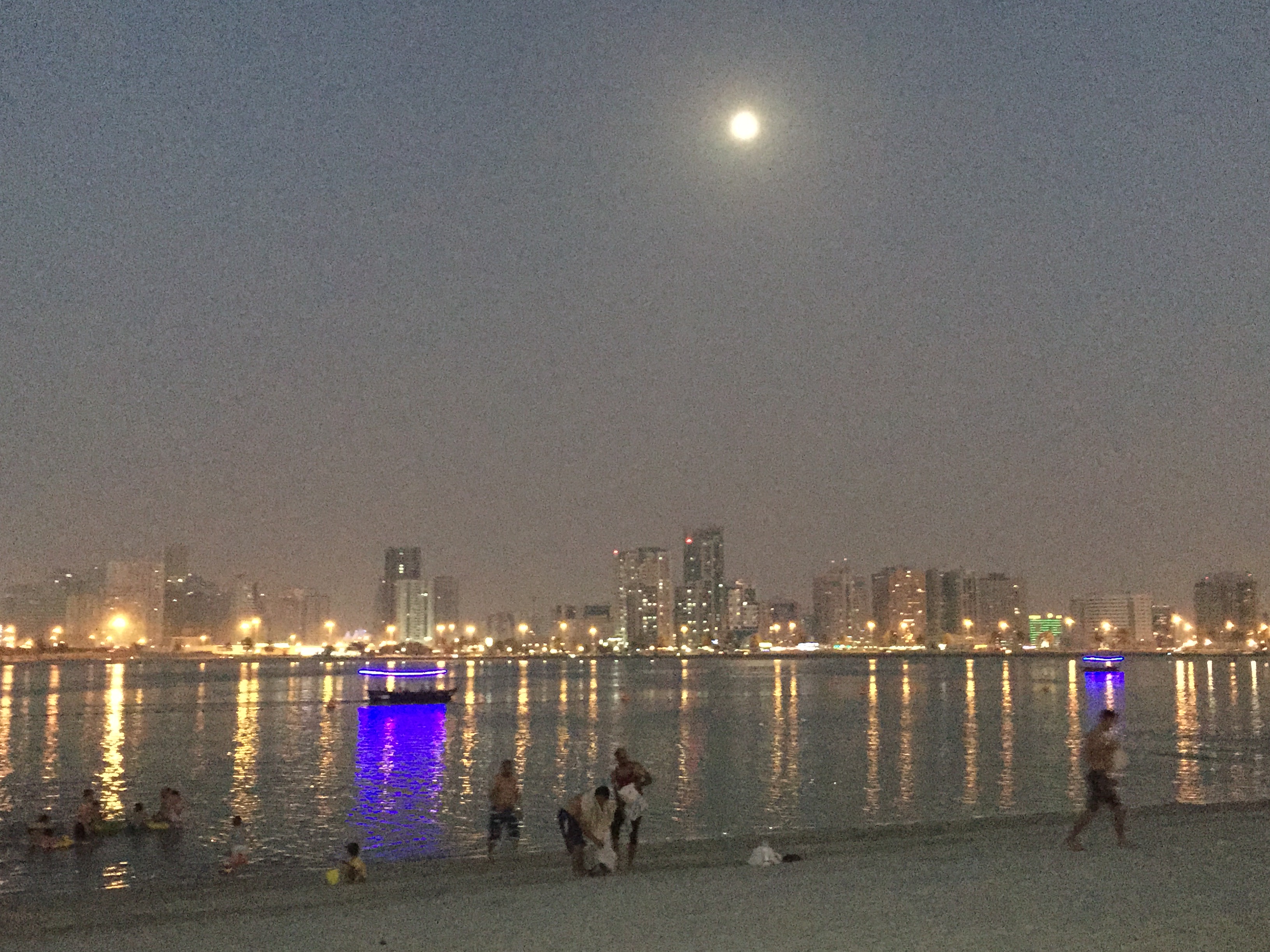 Oh yeah did we mention, don't forget to take ride in the boat while you are there!