Tweet
No more excuses now not to exercise, yes that is correct, no more excuses! Dubai Sports World is the place to be this summer with several football, tennis, basketball, badminton and cricket fields all under one roof. Every year in the beginning of June and start of summer season, Dubai Sports Council organizes this indoor sports extravaganza for the general public. As I mentioned earlier that no more excuses not to exercise because all sporting events are indoors therefore air conditioned!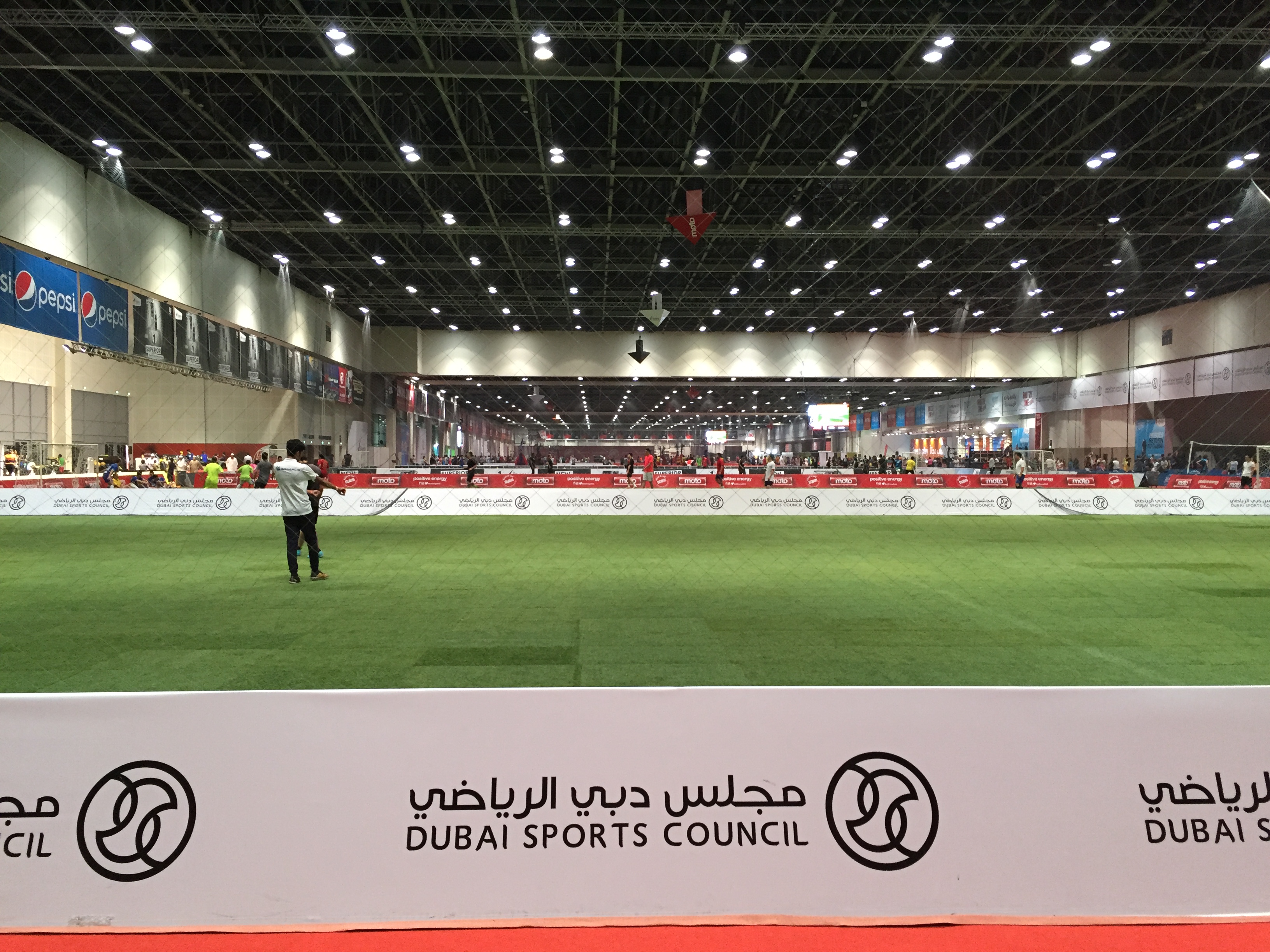 The 25,000 square meter covered Dubai Sports World arena is sportsman's paradise. Upon entering the arena, one can't help but notice the energy that is in the air. The crowd favorite seems to be the basketball courts because that's where majority of the folks hang out. There are several basketball teams from all over the UAE that play competitive basketball and standard of play is quiet high at the arena.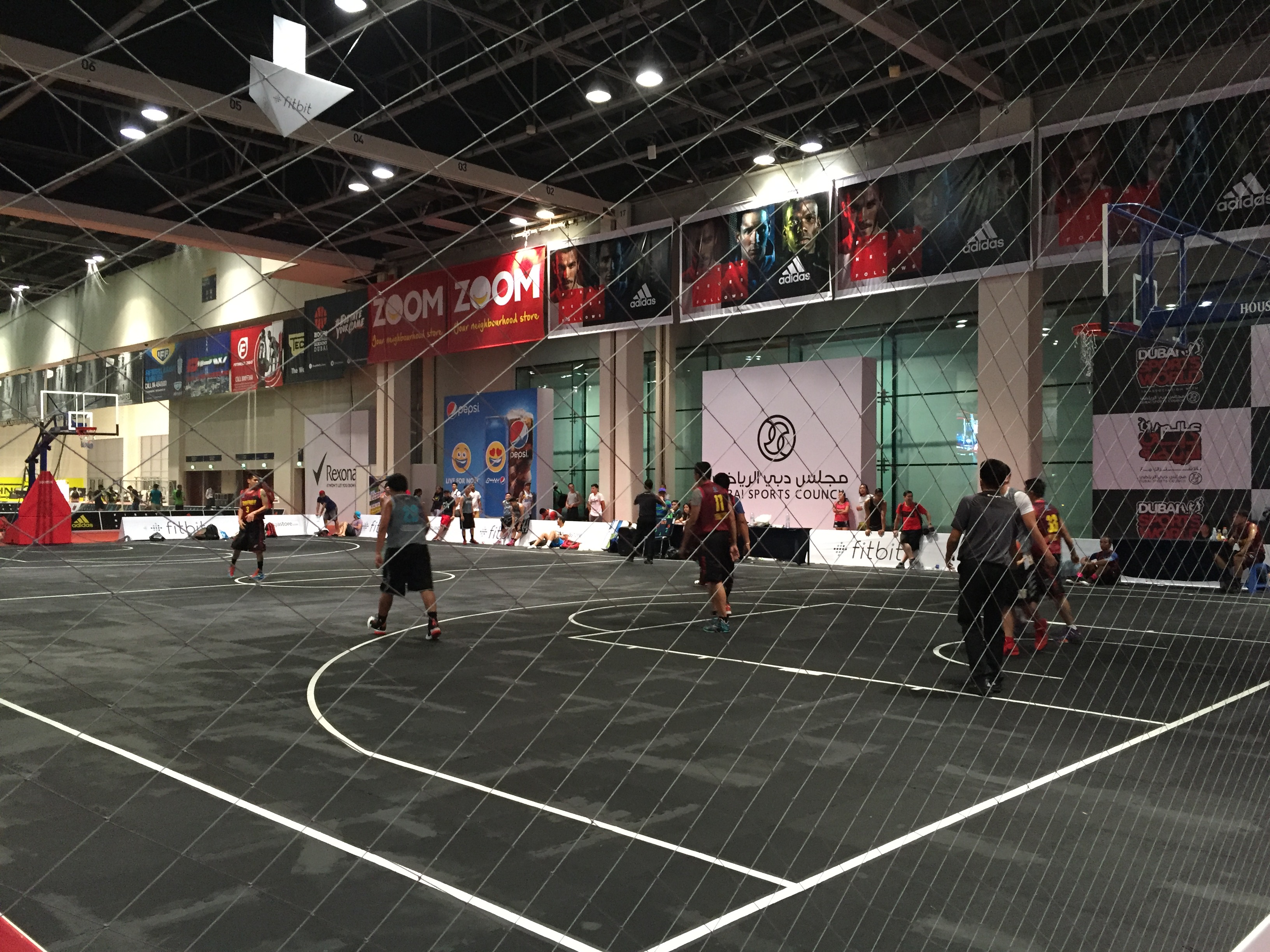 As I walked around the arena observing one sporting event after another, I noticed among the hustle and bustle, crowds cheering for their favorite teams. There were not only family members and friends amongst the crowd but also just normal spectators having a great time. Almost everyone at the Dubai Sports World arena were simply amused watching the action while enjoying their favorite snacks.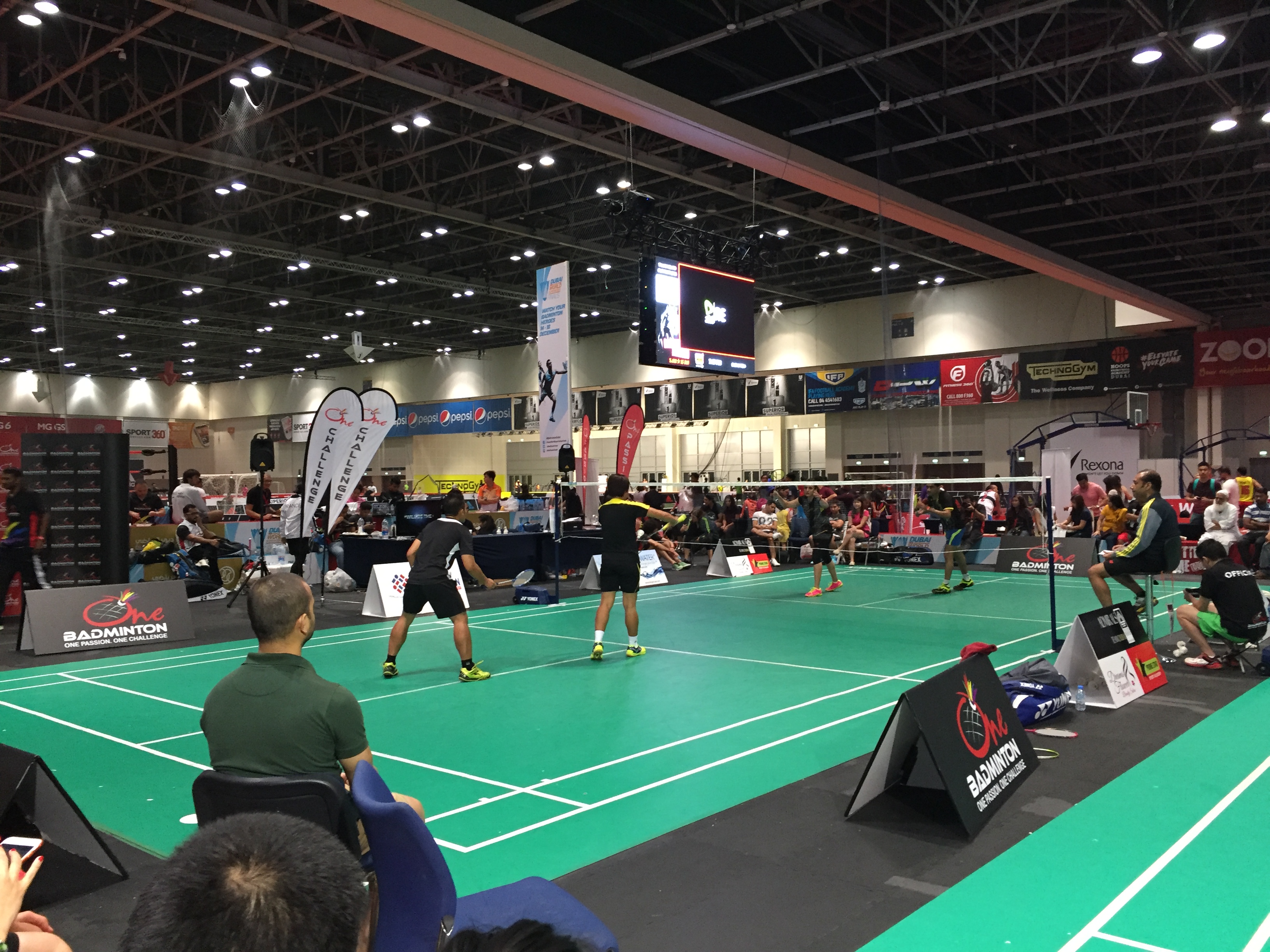 Badminton was another sport that drew a lot of players as well as spectators. It seemed like that badminton appealed to both young and old fans alike who were enthusiastically watching the action unfold. I stood on the sidelines "glued" watching the intense action as well. The doubles team on each side of the badminton court were extremely competitive and were attacking the shuttlecock with great velocity! Even the ladies who were part of doubles team were fiercely competitive and in some cases better than their men counterparts.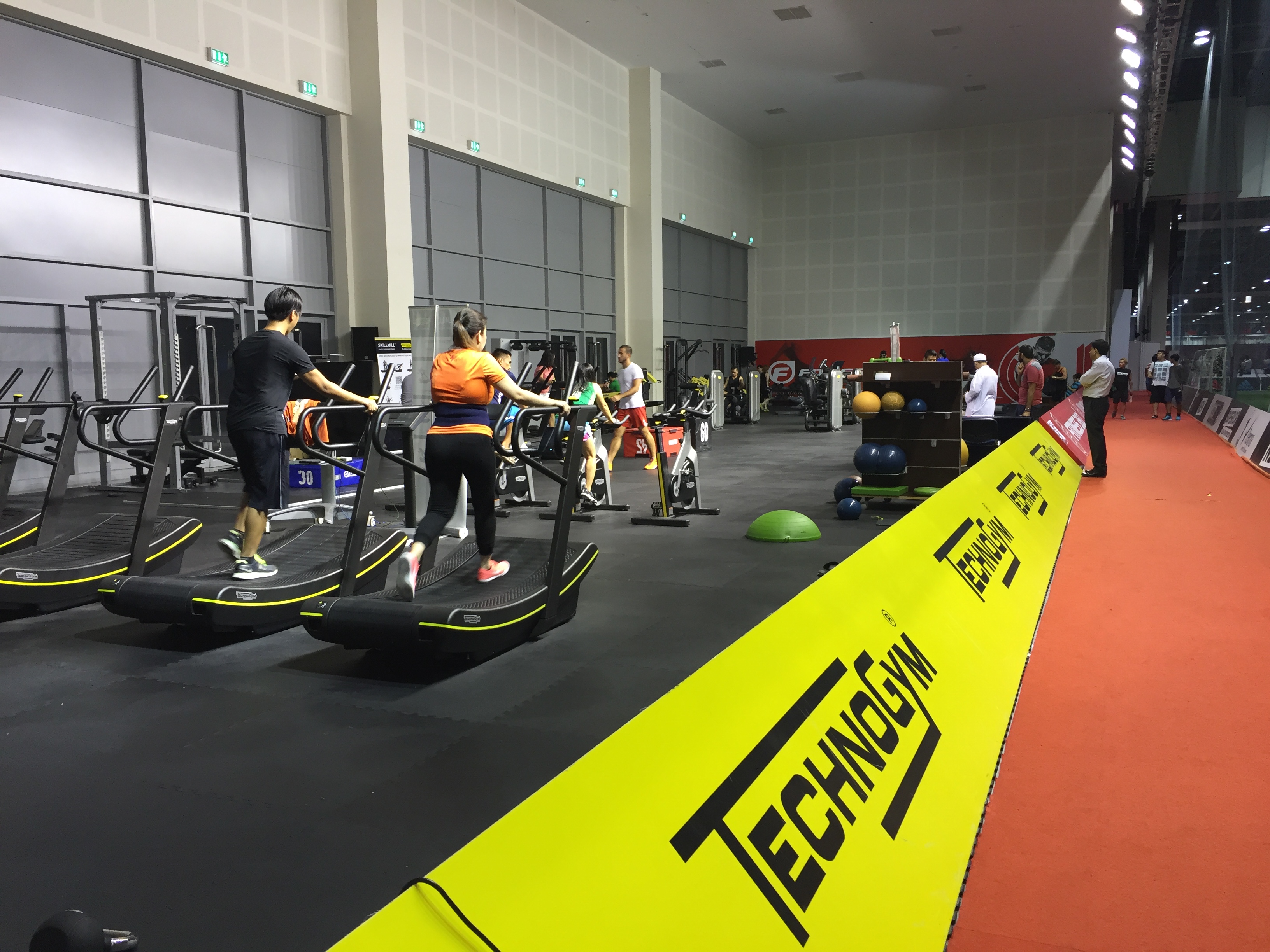 In order to play different sports at Dubai Sports World such as Cricket, Football, Basketball and Tennis, one needs to pay a fee to reserve the courts. The fee varies between peak and off peak times. But there are certain facilities and sports that are free of cost including using the gym, running track, ping pong and badminton courts.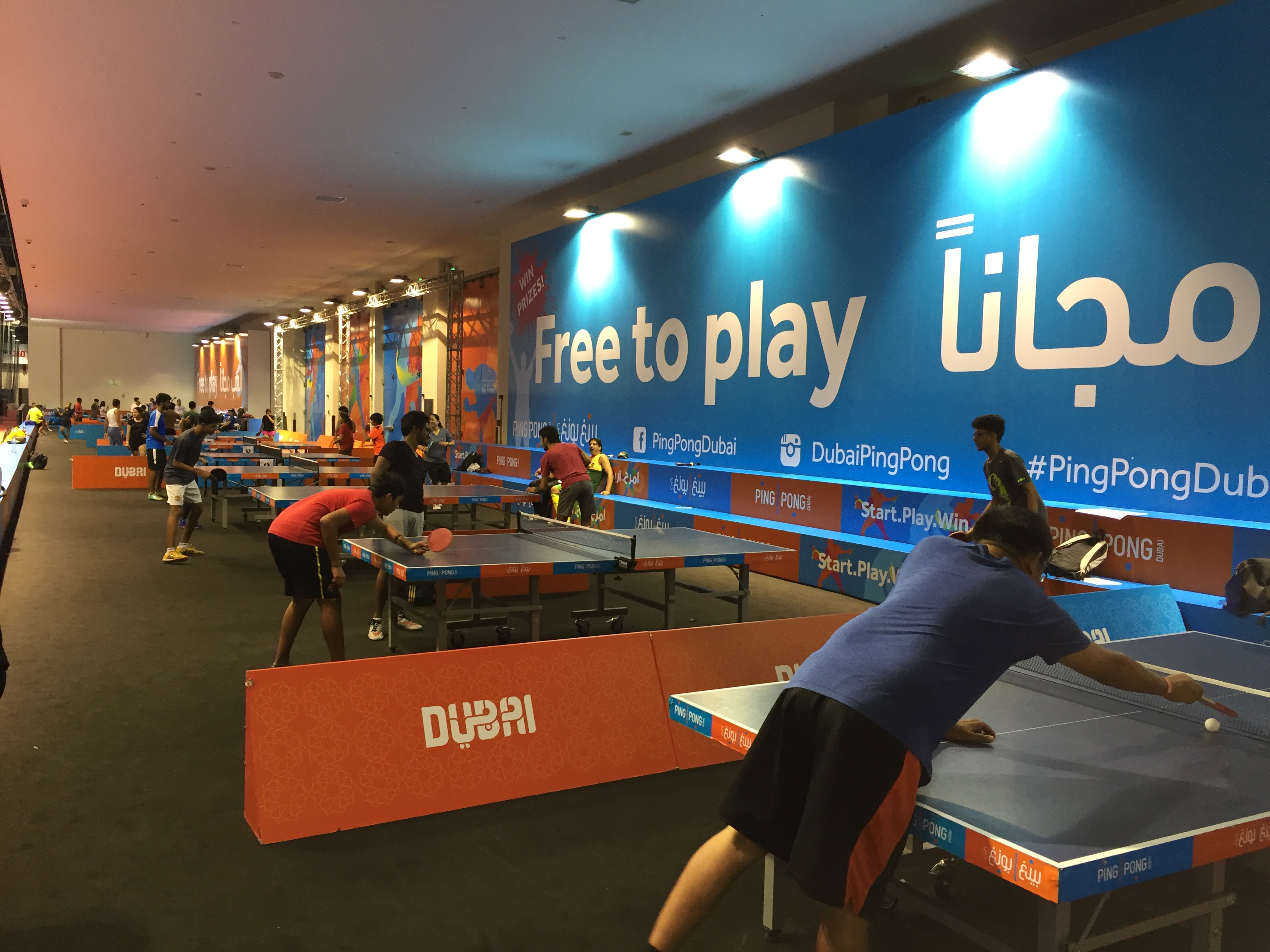 Another sporting event that caught my attention was the Pro Wrestling matches. First of all my initial thoughts were "Is this really Wrestling going on?". The matches for World Wrestling Federation taking place in Dubai? Indeed, these wrestling matches were organized by Dubai Pro Wrestling and featured wrestlers from all over the world showcasing their talent. These wrestling matches were especially appealing to young kids who were not just eagerly watching from sidelines but recording on their smart devices as well.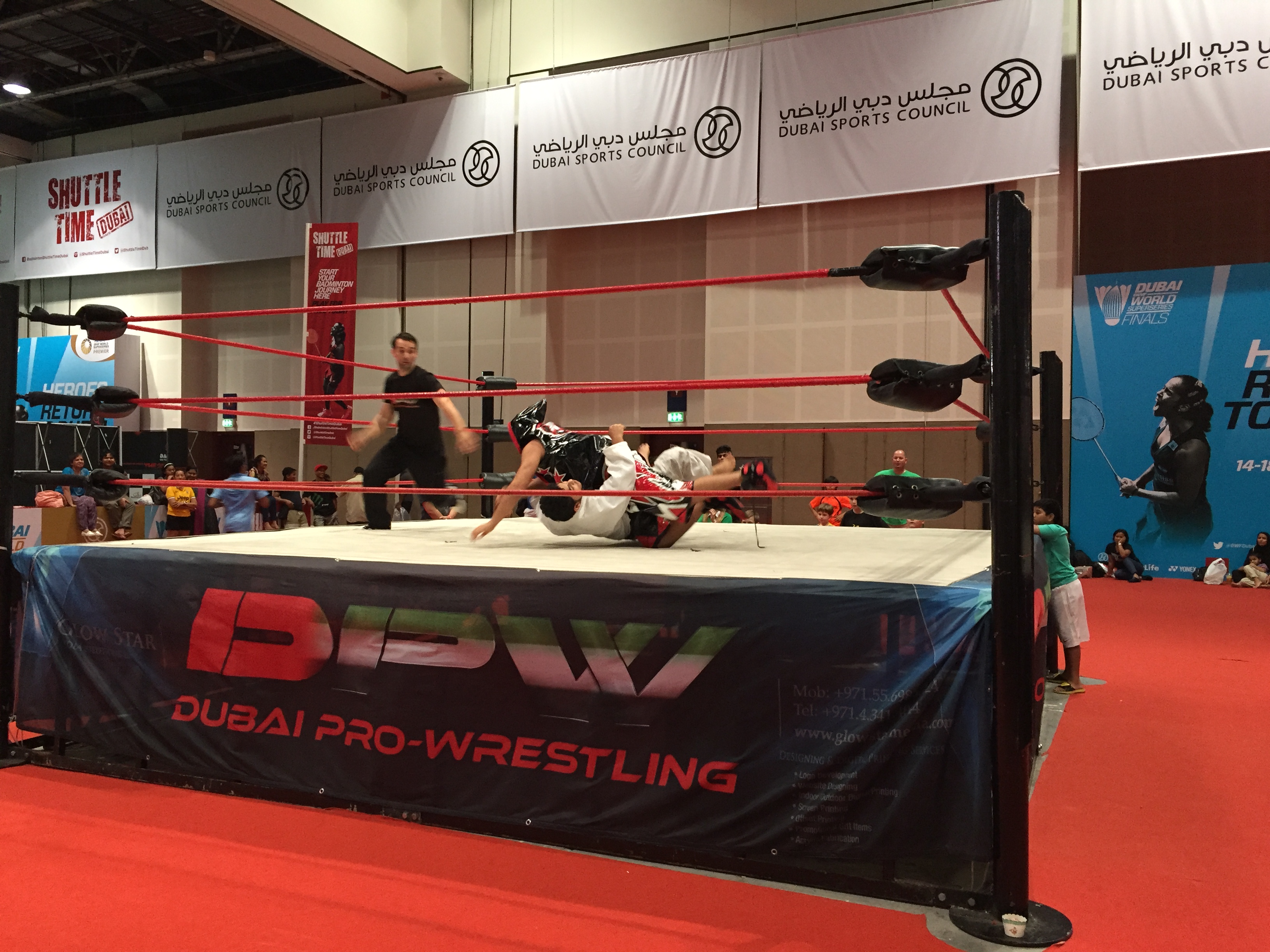 So there you go, no more sitting around your home and complaining that weather is hot outside. The air conditioned Dubai Sports World arena gives everyone a chance to cool off and get back in shape at the same time. Dubai Sports World is conveniently located near the World Trade Center just off 1st interchange. So grab a family member or friend and come to Dubai Sports World to have a great time!