Microsoft Data Amp is the live event that celebrates the "Data Spring" of this year, it will be held on Wednesday, April 19, 2017 at 08:00 am PT.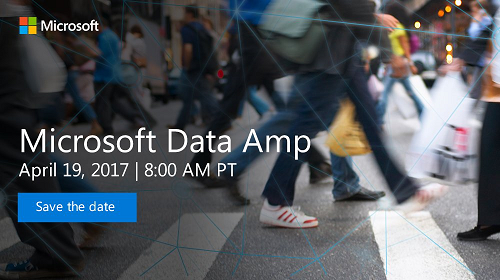 During the two Keynotes, Scott Guthrie (Executive Vice President, Microsoft Cloud Enterprise + Group) and Joseph Sirosh (Corporate Vice President, Data Group) will clarify why data will be even more central in the business of the companies. The event will be full of interesting announcements that will help you to catch even more benefits from the services offered by Microsoft Azure and how you can capitalize on intelligence from any data, of any size, anywhere, even across Linux and others open source technologies!
After the keynotes there will be technical sessions on the entire Microsoft Data Platform from SQL Server to Azure Machine Learning!
Do not miss it! Register today on Microsoft Data Amp website!