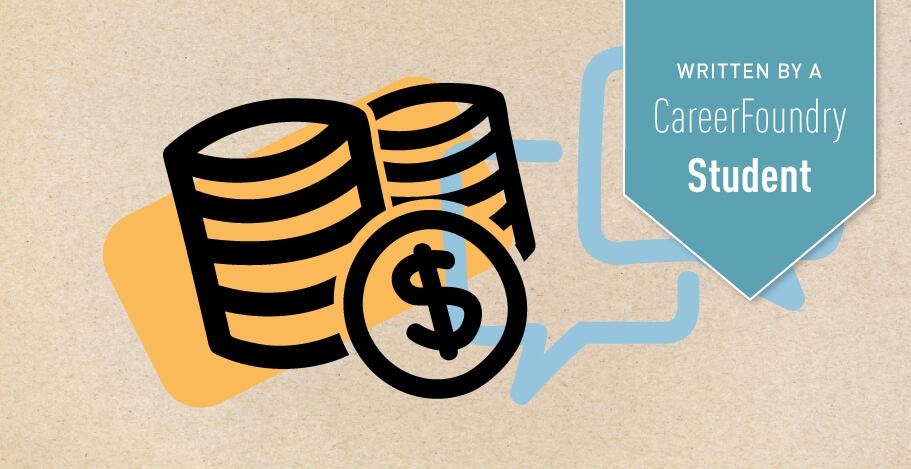 If you're considering a Career in UX design, it's only natural that before you make any big changes like quitting your job or embarking on a program of study like the one we do here at CareerFoundry, you'll want to have some Idea of what you might earn in the field. As a relatively new profession, there's still not so much information out there for the potential career changer.
If you're thinking about a permanent career change, you're probably curious to know not just what your earnings will look like as a beginner in the field, but also what they'll look like throughout your career as you gain experience and build on your skillset. If you're in it for the long haul, you need to know that you've got a financially secure future ahead.
Similarly to a number of professions, those in the field can be quite guarded about exactly how much they earn, and depending on the location, the type of company and the seniority of the role, it can feel like an impossible task even getting an idea of how much you can legitimately ask for, and expect. In this article we're going to clear up some of the misconceptions and give you a clear idea of what your salary can and will look like when you're qualified as a UX designer, both now and in the future.