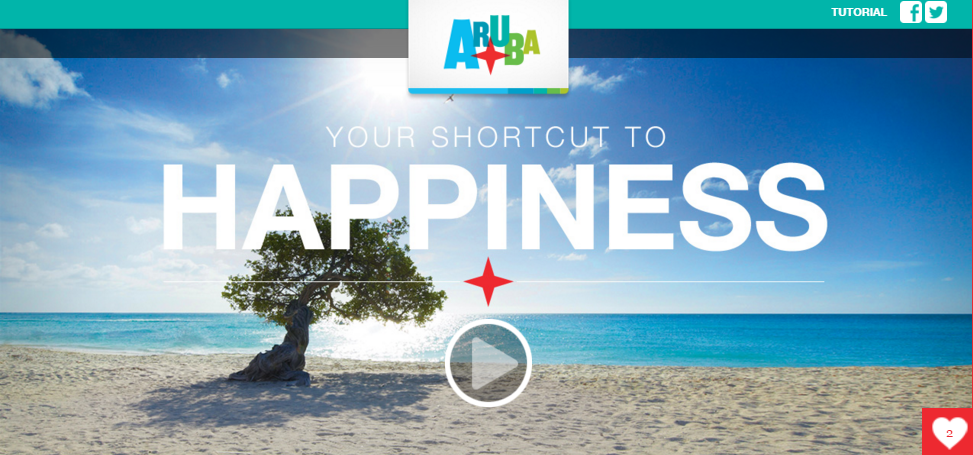 Together with ConceptFarm, a leading Digital Marketing agency in New York, we are delighted to share with you the recent success of our client, Aruba.com.
Solidifying its position as the most digitally innovative DMMO, the ATA recently launched The Happiness Builder – a content-rich planning experience (…)
Quick Start With SlashDB

When the design team at ConceptFarm outlined their ideas for Aruba's Happiness Builder it quickly became evident that such an innovative site would need to be custom built. Featuring video clips of nearly 100 attractions housed under six categories, the site allows visitors to create and share custom video "itineraries" of their Aruba vacation, complete with personalized messages and a choice of sound tracks.
The honor of programming of the site was awarded to VT Enterprise (the company that created SlashDB) after a highly competitive Request for Proposal process. Victor Olex, founder and CEO commented:
The sheer scope of the project and the need to launch the site in time for the contest was not a job your neighborhood web developer or Digital Marketing Agency could do by themselves. We took the challenge and delivered on every idea the creative team threw at us.
VTE's team utilized database design methodologies found in professional enterprise information systems and coupled that with API automation from SlashDB. SlashDB provided an instant API gateway to MySQL, which was the database already in use at Aruba.com. This combination formed the bedrock of the solution and the back-end for the web application.
Focus on User Experience
Once an API layer was in place, the development team focused on delivering the rich interactive features and stunning visuals conceptualized by the creative team. HTML5, advanced Cascading Stylesheets (CSS), and the JavaScript library, AngularJS, were key components in the front-end development process. OpenStreetMap combined with styling from Stamen and Leaflet library rounded off the technology stack and allowed for the innovative special effects on the map of the island. Adds Olex:
Every time our back-end team needed to make a change to the database, SlashDB instantly provided our front-end developers with an API ready for use. In the end we found that the entire site required literally ZERO lines of code in the back-end. SlashDB truly surpassed our own expectations.
At VTE, we view the finished product as one our greatest accomplishments in digital marketing production. This project was richly rewarding as it allowed our developers to explore new concepts and deliver a product that is truly remarkable for both its visuals and dynamic use of technology. We are happy to share the finished product on behalf of our client and hope that this new site will help to inspire plans for your next vacation.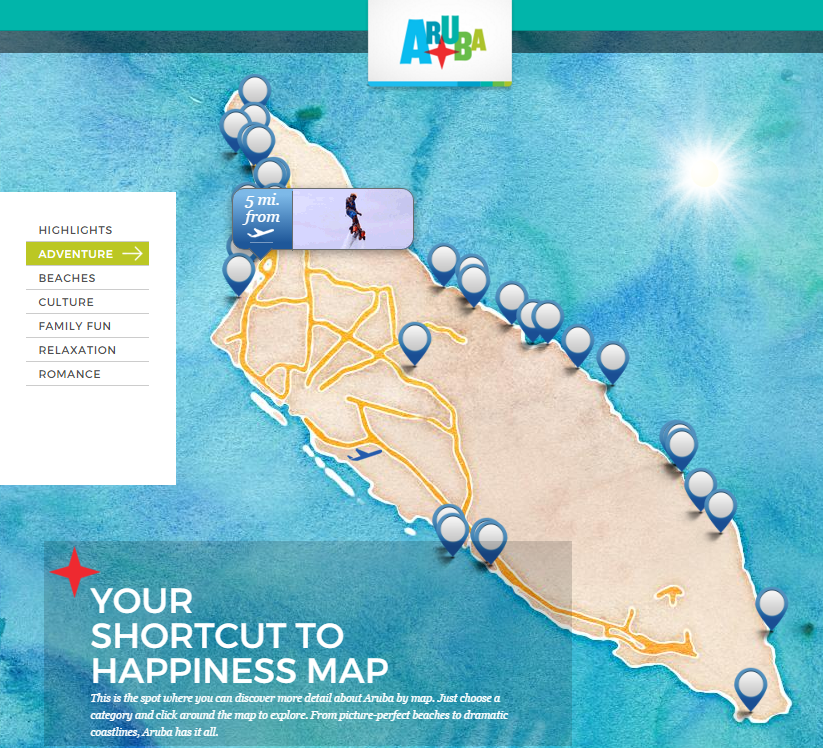 The post SlashDB Helps Aruba Win #1 Spot in Digital Marketing Index appeared first on Instant REST API for Databases | SlashDB.