The most important Black news from across the African Diaspora this week. Here are the 5 most important headlines for June 15th, 2018.
Google Wants To Bring Artificial Intelligence To Africa
Click To Tweet This Headline
This week, Google announced it will open Africa's first Artificial Intelligence data center in Accra, Ghana.
"We're committed to collaborating with local universities and research centers, as well as working with policy makers on the potential uses of AI in Africa," Google's blog post said.
Ghana likely appealed to Google because of the quality of its education system and other feeder institutions, Lucy James, associate consultant with Control Risks' Africa team, told CNBC via telephone on Thursday. The search company is focussed on "drawing in local talent and there's no shortage of that in Ghana," she said.
Ghana also enjoys relative political stability, James explained. Meanwhile, it's neighbor Nigeria — the continent's largest economy which also promotes business center Lagos as a burgeoning tech hub – is more prone to civil unrest.
(Source)
Our Thoughts: Are we in the middle of a new 'scramble for Africa' led by tech companies like Google and Facebook? What are the implications for native African innovation if we let these giants create a monopoly over Africa?
South Africa Is On The Brink Of Disaster
Click To Tweet This Headline
Trash heaps line the potholed streets of Edenville in central South Africa, where residents complain that municipal services have ground to a near halt, crime is rampant and jobs are scarce.
More than 60 percent of the 257 municipalities are categorized as dysfunctional or almost dysfunctional, according to the Co-operative Governance Ministry. The parlous state of their finances was laid bare last month in an Auditor-General's report, which showed just 33 got clean audits in the year through March last year and spending that contravened regulations surged 75 percent to a record 28.4 billion rand ($2.2 billion). – (Source)
Meanwhile, white farmers are preparing for war over the coming Land Rights conflict that is emerging.
Our Thoughts: There is a little good news coming out of South Africa. The water crisis that has threatened the nation for months seems to be coming to an end.
Provincial state of emergency still remains in place, but Cooperative Governance and Traditional Affairs (Cogta) Minister Zweli Mkhize announced that the national state of emergency over the drought in the Western Cape would not be renewed after it had lapsed on Wednesday. – (Source)
African Tourism Is Booming – But There Are 4 Countries You Should Stay Away From
Click To Tweet This Headline
According to Online Nigeria, the tourism sector supports about 21 million jobs in Africa with a value of over $160 billion, exceeding manufacturing and banking sectors combined.
Dr Amani Abou-Zeid, the AU Commissioner for Infrastructure and Tourism said it was projected that five per cent of the tourism industry would grow much faster than the 4.8 per cent economic growth forecast for the continent over the next 10 years.
She, therefore, called for tourism promotion strategies through improvement of Africa's image in the global media.
"Our priority on the continent now should be to optimise the role of tourism based on the agenda of NEPAD/AU action plan.
Our Thoughts: If you are planning on heading to the Motherland, you might want to avoid South Sudan, Gabon, Liberia and South Africa.
According to the Sudan Tribune, South Sudan is the least safe country in the Africa, the annual Gallup Global Law and Order poll has shown.
Gabon, Liberia and South Africa were the other least safe countries ranked after South Sudan in the latest polls respectively.
The report also ranked Egypt as the safest country in Africa and at the 16th position out of 135 countries globally.
Cryptocurrency Is Exploding In Africa
Click To Tweet This Headline
According to Yahoo Finance, more African countries and individual investors are increasingly embracing cryptocurrencies to escape challenges to do with fiat money and to mop up extra value from informal markets that dominate the continent, according to a newly-published local report
Global Risk Insights has now said there are numerous opportunities for African countries to embrace cryptocurrencies. This comes "as more states in Africa come to accept cryptocurrency in a technology-first approach to digitizing and diversifying" their markets.
"This approach could enable African states to spearhead innovations such as block-chains for easier access to public services and digital currencies issued by central banks," said Global Risk Insights.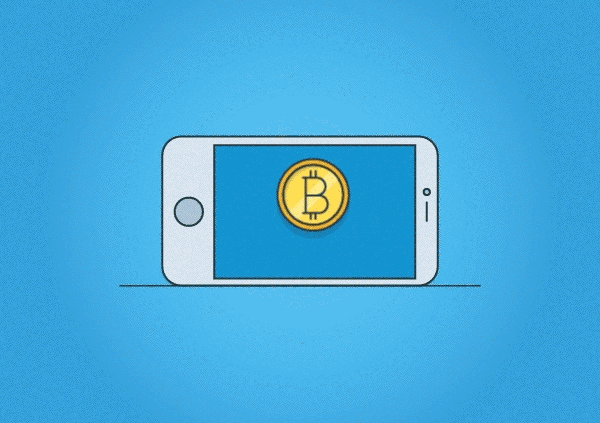 Our Thoughts: We have been telling you to invest in Crypto for years. Start with $5 and ride the wave. Click here to invest in Cryptocurrency
Why Is Donald Trump Targeting Africans in America For Deportation?
Click To Tweet This Headline
The United States ambassador to Ghana, Robert P. Jackson has reiterated that 7,000 Ghanaians are in the process of being deported from the United States of America (USA) for various immigration offences.
During an address at an Institute of Economic Affairs discussion on United States-Africa Relations Monday (June 11, 2018) in Accra, Ambassador Jackson stressed the need for all countries to control their borders.
He said: "First, we are talking about 7,000, not 60,000 Ghanaians who are in various stages of being deported from the United States and on that issue just as we have a responsibility to patrol our borders, countries around the world have a responsibility to issue travel documents to their citizens so that they can return to those countries". (Source)
Our Thoughts: There are record numbers of Black politicians running for office this year – most of them are brilliant Black women. But putting Black faces in office is not a strategy. What will these Black politicians do to stop Trump? Has anyone asked them?
The post Black News Weekly Roundup appeared first on The Pan-African Alliance.