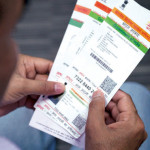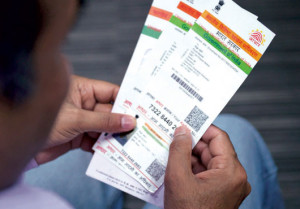 The Karnataka government has credited a Subsidy amounting to Rs 671 crores to the bank accounts of farmers through Direct Benefit Transfer (DBT) scheme whereby a farmer's identity is verified through his Aadhaar number.
The subsidy amount was distributed to around 1o lakh farmers whose Kharif Crop was devastated due to the severe drought in this fiscal.
"In addition to Rs 450 crore from the central government, the state government released Rs 221 crore as compensation to farmers for the loss of the kharif crop in 2016-17 due to drought," said Chief Minister Siddaramaiah.
The subsidy amount is a part of the 'Parihara' programme, which was launched by the CM recently.
The feat is all the more special as Karnataka is home to the largest number of technology companies in the country, and also to Aadhaar architect Nandan Nilekani, who campaigned and worked for the success of the unique ID programme, betting on its long term benefits to people.
The State government has given a subsidy of Rs 6,800 per hectare for crops in rain-fed areas, Rs 13,500 per hectare for crops in irrigated farms, and Rs 18000 per hectare for perennial crops like coconut, areca, mango etc. This relief is given to those farmers who report a loss of 33% and above of their expected yield.