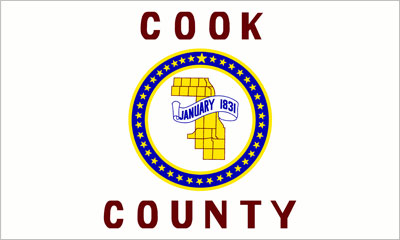 Domestic Battery is one of the most common criminal charges prosecuted in Illinois courts. The number of arrests is so large that most courthouses have a courtroom that is dedicated to hearing these cases only.
All courthouses in Cook County have one or more courtrooms dedicated to hearing these cases. For examples, all Chicago arrests for domestic battery are assigned to 555 W. Harrison St, known as the Domestic Violence Courthouse. The building hears the following cases:
orders of protection filed where no criminal charges are pending (750 ILCS 60/101 et seq)
orders of protection filed along with criminal charges (725 ILCS 5/112A-1 et seq)
stalking no contact orders under 740 ILCS 21/1 et seq
all criminal cases involving a family or household member defined under the Illinois Domestic Violence Act, 725 ILCS 5/112A-3(3)
Class 1, 2, and 3 felony matters involving a family or household member up to arraignment
Class 4 felony cases involving a family or household member through trial and sentencing
misdemeanors in which the victim is a family or household member
stalking (720 ILCS 5/12-7.3) and aggravated stalking (720 ILCS 5/12-7.4)
Arrests in suburban Cook County are assigned to one of the municipal districts (Skokie, Rolling Meadows, Maywood, Bridgeview or Markham). All the judges presiding over these matters come from the Domestic Violence Division.
Domestic battery is a Class A misdemeanor offense. The potential penalty is up to one year in jail and a maximum fine of $2,500. The offense itself is found in the Illinois Criminal Code at 720 Ilcs 5/12-3.2.
The statute reads as follows:
A person commits domestic battery if he or she knowingly without legal justification by any means:

(1) Causes bodily harm to any family or Household Member;

(2) Makes physical contact of an insulting or provoking nature with any family or household member.
Prosecutors with the Cook County State's Attorney charge domestic battery under both sections, 720 ILCS 5/12-3.2(a)(1) and 720 ILCS 5/12-3.2(a)(2).
The bodily harm charge is especially serious, because if found guilty and sentenced to jail, the defendant is not eligible for early release. While other offenders can receive day-for-day credit reducing their sentences, offenders who are convicted of an offense causing bodily harm receive no day-for-day credit under the County Jail Good Behavior Allowance Act, 730 ILCS 130/3. This statute says: "a person who inflicted physical harm upon another person in committing the offense for which he is confined shall receive no good behavior allowance."
A battery is charged as a domestic when there is a relationship between the defendant and the victim. That relationship is defined in the following way:
"Family or household members" include spouses, former spouses, parents, children, stepchildren and other persons related by blood or by present or prior marriage, persons who share or formerly shared a common dwelling, persons who have or allegedly have a child in common, persons who share or allegedly share a blood relationship through a child, persons who have or have had a dating or engagement relationship, persons with disabilities and their personal assistants, and caregivers as defined in Section 12-4.4a of the Criminal Code of 2012. For purposes of this paragraph, neither a casual acquaintanceship nor ordinary fraternization between 2 individuals in business or social contexts shall be deemed to constitute a dating relationship. In the case of a high-risk adult with disabilities, "family or household members" includes any person who has the responsibility for a high-risk adult as a result of a family relationship or who has assumed responsibility for all or a portion of the care of a high-risk adult with disabilities voluntarily, or by express or implied contract, or by court order.
See 725 ILCS 5/112A-3(3).
Domestic battery is one of the very few misdemeanors for which the court cannot give the defendant supervision. See 730 ILCS 5/5-6-1(c). Supervision is not a conviction and the record of supervision can be expunged. It is usually the preferred outcome in a criminal case.
But in a domestic battery case, the defendant has to be sentenced to a conviction. This is a mandatory minimum penalty. The conviction cannot be expunged or sealed. See 20 ILCS 2630/5.2(a)(3)(C)(iii). It is defined as a crime of violence under the Crime Victims Compensation Act, 740 ILCS 45/2(c), and such offenses are barred from expungement and/or sealing.
The conviction for domestic battery will also disqualify the defendant from ever possessing a firearm. The State Police will reject an application for a Firearm Owners Identification Card (FOID) pursuant to 430 ILCS 65/4(2)(ix).
The possession of a firearm by a person convicted of domestic battery can result in federal prosecution:
Upon conviction of domestic battery, the court shall advise the defendant orally or in writing, substantially as follows: "An individual convicted of domestic battery may be subject to federal criminal penalties for possessing, transporting, shipping, or receiving any firearm or ammunition in violation of the federal Gun Control Act of 1968 (18 U.S.C. 922(g)(8) and (9))."
720 ILCS 5/12-3.2(d).
As you can see, the law is not on the defendant's side in these cases. It is crucial to retain an attorney with knowledge and experience.