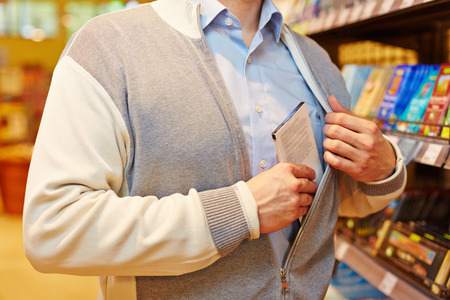 In December of 2016, recently-elected Cook County State's Attorney Kim Foxx made an announcement concerning Retail Theft crimes, according to an article by the Chicago Tribune. From that point forward, the State's Attorney would prosecute retail theft of less than $1,000 as a misdemeanor crime. The State's Attorney clarified that retail theft would become a felony crime if the stolen goods are worth more than $1,000. Retail theft would also become a felony if the perpetrator had 10 prior felony convictions.
In response to the State's Attorney announcement, several municipalities in Cook County have sprung into action. Harwood Heights amended their village code to add petit theft, which applies to less than $300 in stolen goods. Elmwood Park took similarly corrective measures, inserting retail theft as a local ordinance violation. The ordinance violations are only punishable by fine and does not act as a deterrent as a criminal conviction and possible incarceration would.
Between the State's Attorney announcement and local villages adjusting their code, there seems to be a lot of conflicting information on theft in Illinois. As a result, it feels like a perfect time to review Illinois laws concerning theft and retail theft.
What is the Definition of a Theft Crime in Illinois?
As outlined in 720 ILCS 5/16-1, there are several situations that qualify for the crime of theft in Illinois, including:
Taking: A person takes property without any intention to return the property and without authorization from the owner.
Deception: A person deceives the property owner into surrendering control of the property.
Threat: A person threatens the property owner into surrendering control of the property; and
Knowledge: A person knows or has reason to know that property was stolen and keeps it anyway.
It is important to note that Illinois law uses the term property owner in a broad sense. The crime of theft in Illinois applies whether the property owner is a person, retail store, or other entity.
What are the Penalties for a Theft Crime in Illinois?
As specified in 720 ILCS 5/16-1, the penalty scheme for theft in Illinois changes based on the value of the stolen goods. The sentencing structure provides that:
Stealing property worth $500 or less constitutes a Class A misdemeanor;
Stealing property worth $500 to $10,000 constitutes a Class 3 felony;
Stealing property worth $10,000 to $100,000 constitutes a Class 2 felony;
Stealing property worth $100,000 to $500,000 constitutes a Class 1 felony; and
Stealing property worth $500,000 to $1,000,000 constitutes a Class 1 felony without the possibility of probation; and
Stealing property worth more than $1,000,000 in value constitutes a Class X felony.
On a related note, the penalties for theft in Illinois can escalate based on where the crime occurred. If a person commits theft at a government facility, church, or school, the penalties become much more severe.
Comparison to Retail Theft Statute
Retail theft on the other hand is codified under 720 ILCS 5/16-25. Under this section, if the value of the items was $300 or less, then the offense is a Class A misdemeanor. If the total value of merchandise was greater than $300, then the defendant can be charged with a Class 3 felony. There are multiple ways to get charged with retail theft such as under ringing, false returns, of removing a shopping label. The retail theft statute makes it much easier for someone stealing from a store to get charged with a felony, as compared to the regular theft statute. This was a result of strong lobbying to lawmakers by retailers for a harsh deterrent. Given the announcement by Kim Foxx, it seems extremely unlike that Cook County is going be filing felony cases for retail theft.
How to Seek a Dismissal in Cook County
Cook County gives more options to individuals facing prosecution for retail theft than many other counties. For most misdemeanor or felony retail theft cases, many defendants may have the option of a diversion program which will result in a dismissal of the criminal case. To be eligible, a defendant must not have previously received a previous offer of a diversion program.
Theft school is one option. If someone is offered theft school, they must complete a 4 hour program and return to show proof of completion to the State. Once that is done, the State will likely dismiss the charges and the arrest is immediately eligible for expungement.
Another alternative is the completion of community service. In some instances, the State may ask for either independent community service, or community service through the Sheriff Work Alternative Program, also known as SWAP. The State and defense must agree to the number of hours to be completed, and once proof of completion is shown, the charges can be dismissed.
Do You Need Legal Help from an Experienced Illinois Criminal Lawyer?
If you are facing criminal charges for theft of any kind, there are many benefits to hiring an experienced Illinois criminal lawyer. Such an advocate will review your case and help plan an appropriate strategy to fight the charges.
Sami Azhari in Chicago, Illinois, has the experience and dedication needed to help you battle criminal charges of all kinds, including theft. If you need legal help, please do not hesitate to contact Sami Azhari for assistance.