The project of Chandrayaan 2 of ISRO has started a new revolution in India. The excitement, suspense and the immense proud all the Indians are taking in ISRO's project has never happened before.
People are more interested to know about lander, rover and it's landing related news more than anything else.
While the scientists at ISRO are still trying to communicate with lander Vikram, the gossip and excitement can be felt around the upcoming project Gaganyaan- ISRO's human spaceflight programme.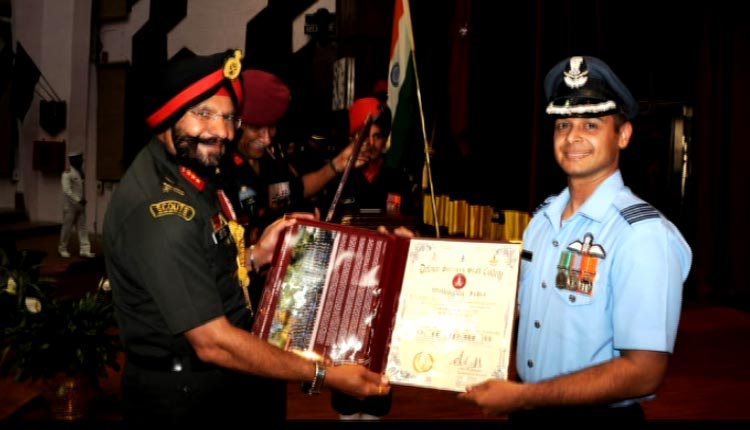 And what making us more excited is the news of Odisha born Air Force pilots involved in it.
Wing Commander Nikhil Rath, a resident of Balangir district, has been selected among 25 test pilots in the preliminary list of astronauts at the Institute of Aerospace Medicine in Bengaluru to undertake training for Indian Space Research Organisation (ISRO)'s first manned mission to space in 2022.
Wing Commander Nikhil Rath from #Odisha's Bolangir shortlisted for #ISRO's #Gaganyaan Project.

Read More: https://t.co/J1Oiz9NmlK pic.twitter.com/grvJb2H5N9

— The News Insight (@TNITweet) September 9, 2019
With Nikhil, there are 24 other pilots who will undergo the training in Russia for an entire year for this Ambitious Manned Mission.
If Nikhil will be selected in the final list, then he will join the other 2 astronauts to go to space for 7days.
Worth mentioning, a spacecraft by the ISRO carrying three astronauts from armed forces will take off under Mission Gaganyaan in 2022. The Rs 10,000 crore project was announced by PM Modi during his speech on Independence Day last year.
Under the programme, Indian-crewed spacecraft will move around the Earth at a distance of 300-400 km.
The post Odisha Born Wing Commander Shortlisted For ISRO's Ambitious Manned Mission 'Gaganyaan' appeared first on OdishaShines.