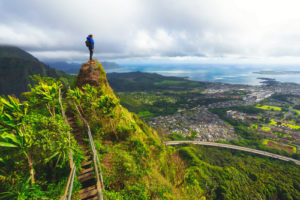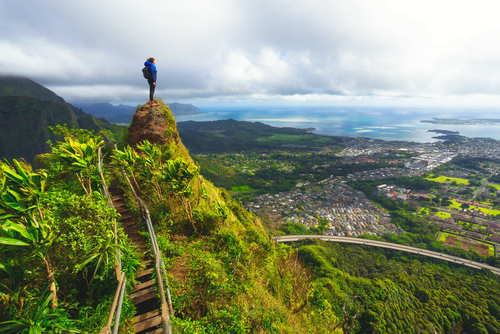 There are so many beautiful and breathtaking places on our planet that it is barely possible to Visit them all. Some of them are on the other side of the globe, but there are many that you can visit in the US and the neighbour countries. Have you ever seen any of these places with your own eyes?
Antelope Canyon, USA
Visiting Antelope Canyon can definitely become one of the brightest experiences in your life. One can argue that Grand Canyon is the best alike place ever, yet Antelope Canyon is also second to none.
On a sunny day, the canyon is especially impressive. Shafts of sunlight cover the tops of the rocks and enlighten the colorful palette of the layered rock sheets, hueing walls like molten waves.
Once you start planning your trip here, try to schedule your visit early morning, as by midday and later the whole canyon is crowded with tourists. Another thing you should know before planning the trip, is that no tripods are allowed here, however you still can use a professional camera.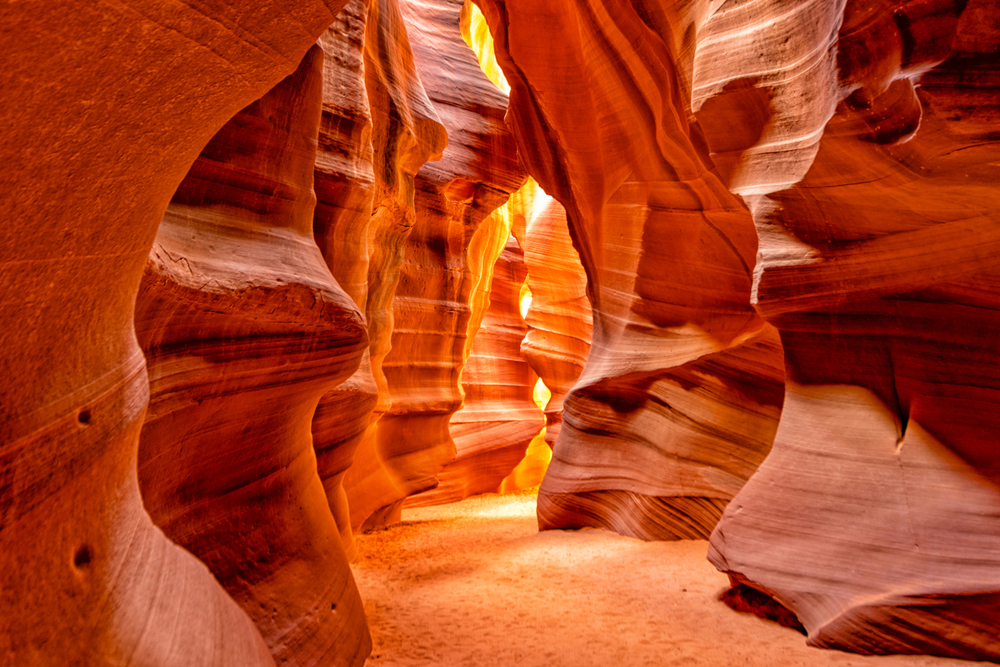 Ik-Kil Cenote, Mexico
Once you are in Mexico, make sure you visit Cenote Ik Kil as it is not only one of the most popular tourist attractions but also because it is situated really close to the main Mexican touristic point Chichen Itza. Cenote Ik Kil is a place that can make you feel you are in a fairy tale. It is fun to swim in the crystal clear waters under cascading vines. The main tip for visiting the place is to come here early, at 9 am for the cenote opening. The easiest way to do it is to stay in one of the hotels nearby.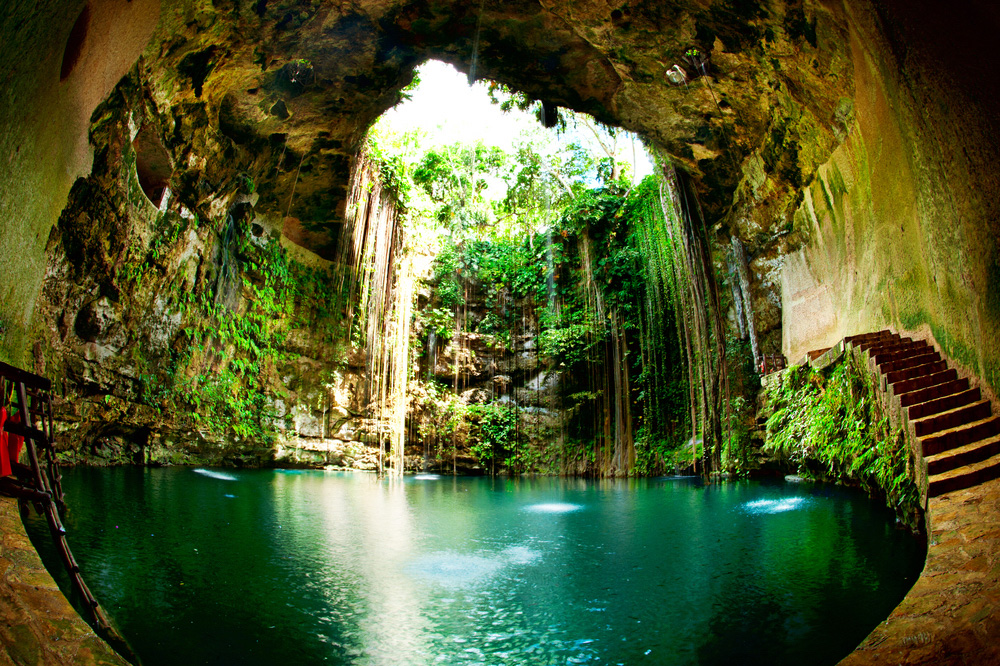 Hamilton Pool, Texas
Hamilton Pool is a breathtaking natural spring emerging out of the hill formed in the limestone bedrock. The spring goes up from an underground river that lets the whole surrounding flora grow and prosper and create a rich ecosystem. Now, it is a protected reserve, so no fire or grill is allowed, but you can swim and enjoy the nature to the fullest instead.
It is not a usual pool as it has dome-like walls around and a grotto from one of the sides, which can be more than handy in a hot summer day when everyone is looking for a shade. From the top of the hill, waterfalls flowing down and splashing right into the chill water below.
It is important to plan your visit well in advance as it is allowed to come here by car only with a reservation. If you don't have one, your car will be turned away.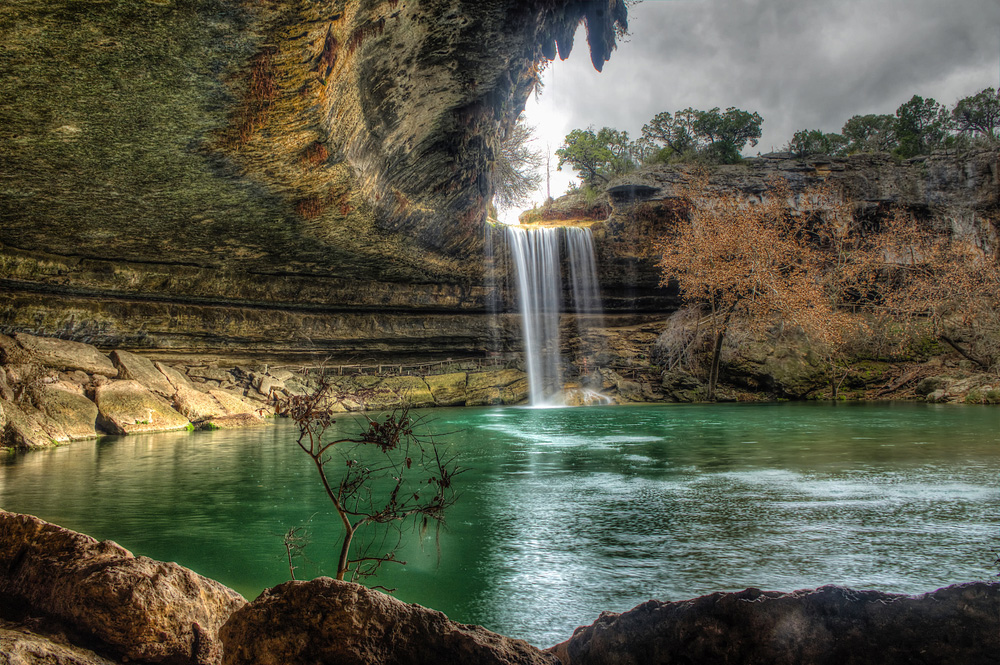 Athabasca Falls, Alberta, Canada
It is obvious that one should visit Niagara Falls when visiting Canada, yet there are lots of other impressive waterfalls that well deserve visiting. Athabasca Falls may not be the tallest waterfall in the area but the powerful water flowing down from 75.5 ft can astonish even the pickiest tourist. The fall is fed by Columbia Icefield, and the waters go further and deeper into the intriguing lower canyon. You can get to the place from the Icefields Parkway using Highway 93A. Don't worry of getting up too early, this place is barely ever overcrowded and there is always a free place on the car parking.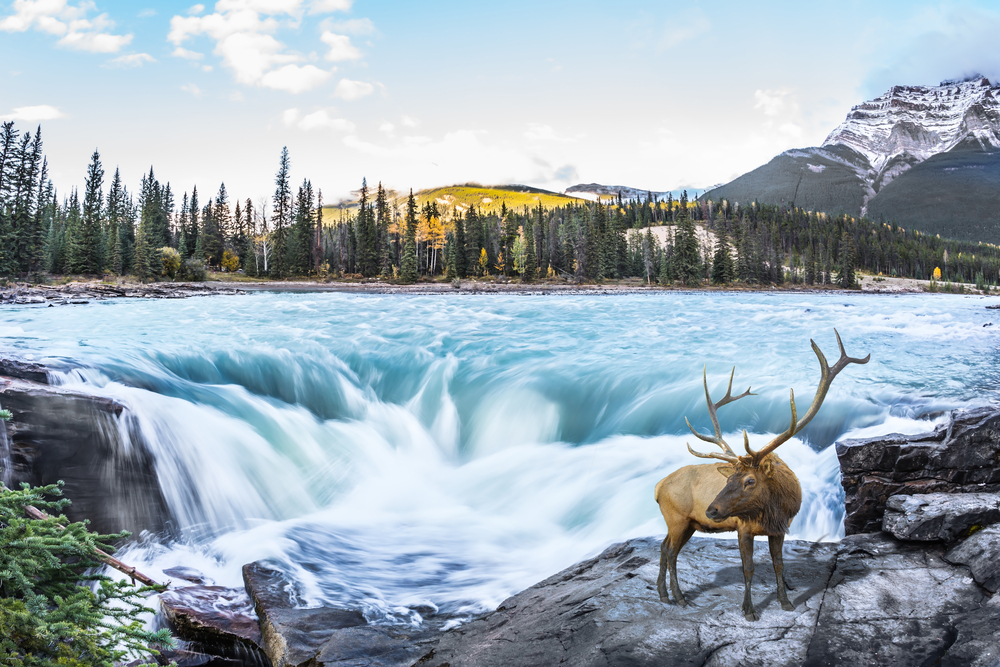 Haiku Stairs, Hawaii
For those of you who prefer hiking to swimming, might have heard about so-called "Stairway to Heaven" in Hawaii. It is a steel staircase that goes up from the Valley of Haiku near Kaneohe. To go through, one will need to conquer 4000 steps along the mountain slope, but that is definitely worth all the efforts. The views on the island from the both sides of the staircase are breathtaking, but unfortunately right now are unavailable. The local authorities are planning to remove this amazing tourist attraction, so right now it may live its last days.