A lot of times—if not all the time—many of us make the mistake of thinking that Witchcraft and Voodoo are the same thing. But they are not. Our belief that they are the same is born out of the social conditioning we've had through movies, religious belifes, and societal approach.
In their road trip across West Africa, the Jollof Road team visited Togo. They went to the Akodessewa Fetish Market, the only fetish market in West Africa, and they had an intriguing conservation with a modern-day voodoo priest. Their conversation provides all the knowledge you need to be able to understand that Voodoo and Witchcraft should not be lumped into the same category of "witchcraft/evil force/dark powers."
1. Voodoo is a religion, Witchcraft is a practice.
As a practice, Witchcraft involves all of the things we are exposed to: Money Rituals, tying a person's destiny in a bottle, padlocking the love of your life to a tree, all those things.
2. The money rituals you hear of is a part of Witchcraft, not Voodoo.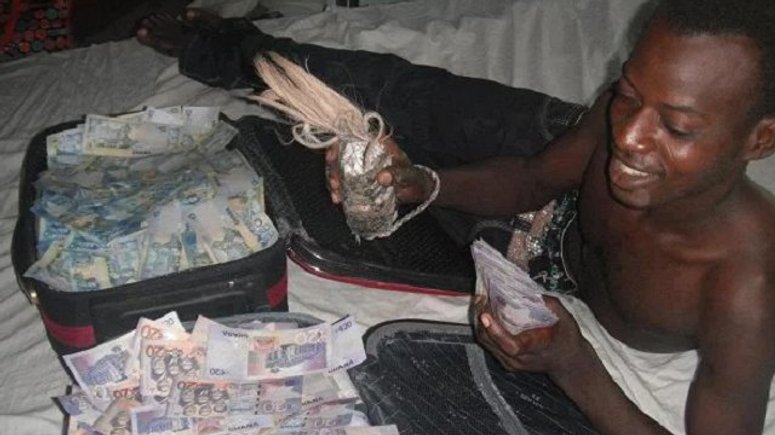 And yes, money rituals is almost like we see it in films: it always, always has a negative side effect. But Voodoo can be used for good luck. And you know how money is sometimes a product of good luck.
3. You can use Voodoo to pull a disappearing act, opapaparada style.
But then it is not as simple as people think it is. To do it, you might have to journey into the fetish forest. You cannot simply flick a wand or snap a finger and do abracadabra. Also, every time you pull a disappearing act, you lose one year of your life. Nollywood never told us that.
4. In Voodoo, you get a lot of medicinal charms.
There's a treatment for any ailment, from chickenpox to asthma. You can also get traditional vaccination against things like snake bites. And yes, you can get a diverse range of aphrodisiacs. Like this one for retaining an erection: a dead bat, the penis of a sheep, and alcohol.
Here is the full video of our time in Togo.
The post These Are The Ways Voodoo Is Different From Witchcraft appeared first on Zikoko!.
Source
Share to your friends
The post These Are The Ways Voodoo Is Different From Witchcraft appeared first on News Dey.