close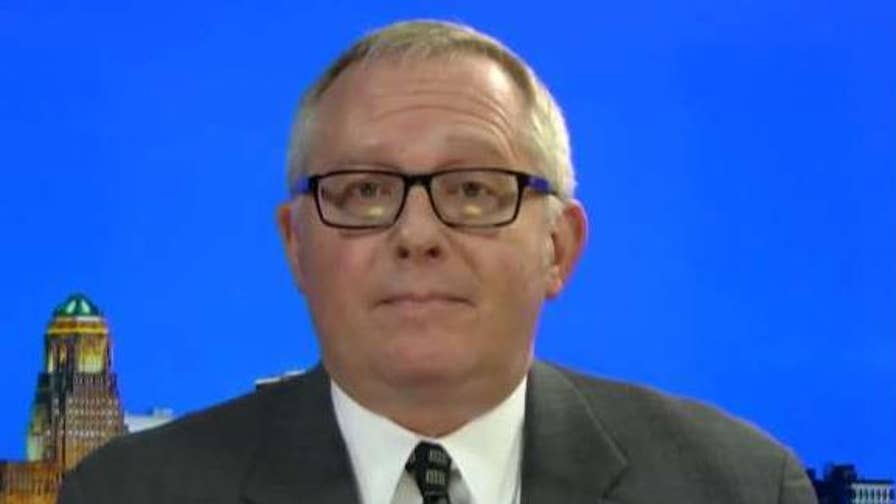 Video

Trump campaign adviser weighs in on Bannon allegations
Michael Caputo reacts on 'The Story' after the president says Steve Bannon 'lost his mind' after leaving the White House.
Former White House strategist Steve Bannon called President Donald Trump a "great man," just hours after Trump said he "lost his mind" amid revelations that he maligned the Trump campaign and divulged other details of the administration.
Appearing on Sirius XM's Patriot Channel's "Breitbart News Tonight" late Wednesday, Bannon largely avoided the main story of the day involving his remarks quoted in Michael Wolff's upcoming book, "Fire and Fury: Inside the Trump White House."
But faced with a caller's question on Trump's statement about him, Bannon praised the president and said he will continue to support him.
"The president of the United States is a great man," he said. "You know I support him day in and day out, whether going through the country giving the Trump miracle speech or on the show or on the website," he said.
Bannon felt the wrath of Trump after he made a number of controversial remarks about the administration and the campaign.
He reportedly told the journalist in an interview that the thought senior Trump officials' meeting with the Russians in Trump Tower in 2016 was "treasonous" and "unpatriotic." The former White House official also said Donald Trump Jr. will "crack like an egg" in the event of public testimony.
"[T]hey're going to crack Don Junior like an egg on national TV," he said, according to accounts of the interview.
Trump released a torching statement on Wednesday, saying Bannon "has nothing to do with me or my presidency" and that "When he was fired, he not only lost his job, he lost his mind."
Trump's lawyers sent a cease-and-desist letter Wednesday night threatening 'imminent' legal action against Bannon.
"Steve had very little to do with our historic victory, which was delivered by the forgotten men and women of this country," Trump added. "Yet Steve had everything to do with the loss of a Senate seat in Alabama held for more than thirty years by Republicans. Steve doesn't represent my base—he's only in it for himself."
Lukas Mikelionis is a reporter for FoxNews.com. Follow him on Twitter @LukasMikelionis.
The post Steve Bannon Calls Trump a 'great man' just hours after war of words appeared first on Shareabler.
This post first appeared on Shareabler, please read the originial post: here