close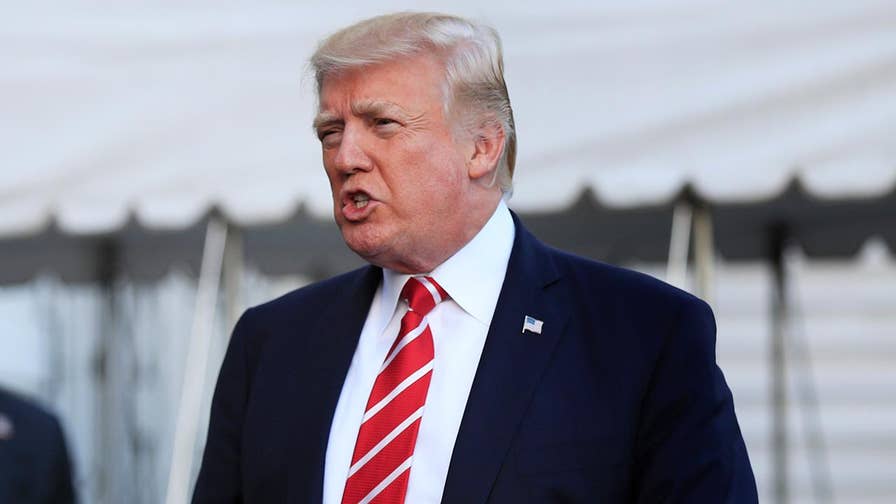 Video

President Trump speaks out on deadly Iran protests
Trump tweets it's 'time for change' in Iran; Steve Harrigan reports from West Palm Beach, Florida.
The Trump administration has decided to withhold millions in military aid to Pakistan as the president accuses the Muslim-majority nation of harboring terrorists and telling "lies" to the United States.
"The United States does not plan to spend the $255 million in [Fiscal Year] 2016 Foreign Military Financing for Pakistan at this time," a National Security Council official told Fox News on Monday.
The official added, "The president has made clear that the United States expects Pakistan to take decisive action against terrorists and militants on its soil, and that Pakistan's actions in support of the South Asia Strategy will ultimately determine the trajectory of our relationship, including future security assistance."
The Trump administration will continue to "review Pakistan's level of cooperation," the official said.
TRUMP ACCUSES PAKISTAN OF 'LIES' AND 'DECEIT'
Earlier Monday, President Trump, in his first tweet of 2018, said that the United States "has foolishly given Pakistan more than 33 billion dollars in aid over the last 15 years, and they have given us nothing but lies & deceit, thinking of our leaders as fools."
"They give safe haven to the terrorists we hunt in Afghanistan, with little help. No more!" the president tweeted.
The New York Times reported last week that the Trump administration had been considering withholding $255 million in aid to Pakistan to demonstrate its dissatisfaction with how they confront terrorism in their country.
The administration already had delayed sending the aid in August.
For years, the United States has had frustrations with Pakistan, a nuclear nation that has been rocked by terrorist attacks and whose ISI intelligence agency is viewed suspiciously. It was in the Pakistani town of Abbottabad where Usama bin Laden hid until U.S. Navy SEALS killed him in 2011. Meanwhile, the country is still holding Dr. Shakil Afridi, a Pakistani doctor who helped the CIA pinpoint Bin Laden ahead of the raid.
In response to Trump's tweet, Khawaja M. Asif, Pakistan's foreign minister, vowed to "let the world" know the "difference between facts and fiction."
Last month, the president hinted at withholding aid during a national security address.
"We have made clear to Pakistan that while we desire continued partnership, we must see decisive action against terrorist groups operating on their territory," Trump said Dec. 18. "And we make massive payments every year to Pakistan. They have to help."
Serafin Gomez is a White House Producer for FOX News Channel, who also covered the 2016 election as a Special Events & Politics producer and former special campaign correspondent for Fox News Latino. Fin formerly worked as the Miami Bureau Producer for Fox News Channel where he covered Florida Politics & Latin America. Follow him on Twitter: @Finnygo
Alex Pappas is a politics reporter at FoxNews.com. Follow him on Twitter at @AlexPappas.
The post Trump withholding $255M in aid to Pakistan, as he accuses country of giving 'safe haven' to terrorists appeared first on Shareabler.
This post first appeared on Shareabler, please read the originial post: here