Dana Boente, the U.S. Attorney for the Eastern District of Virginia who temporarily took over as acting U.S. attorney general, has stepped down.
Interested in Trump Administration?
Add Trump Administration as an interest to stay up to date on the latest Trump Administration news, video, and analysis from ABC News.
Trump Administration
Earlier this year, Boente briefly replaced Sally Yates as acting attorney general after President Donald Trump fired Yates for refusing to defend his first executive order restricting entry into the U.S. of people from seven Muslim-majority countries.
When Yates was removed on January 30, Boente stepped in to direct Justice Department staff "to do our sworn duty and to defend the lawful orders of our president." Boente's tenure as acting attorney general ended when the Senate confirmed Jeff Sessions to be the next attorney general on Feb. 8.
Boente, 63, began his career at the Department of Justice in 1984 as a part of the tax division, and went on to serve as U.S. attorney for the Eastern District of Louisiana in 2012, and for the Eastern District of Virginia in 2015.
Between those positions, as the acting U.S. attorney for the Eastern District of Virginia from 2013 to 2015, Boente supervised the prosecution of former Virginia Governor Bob McDonnell for public corruption.
In a press conference after the governor was sentenced to prison in 2015, Boente told reporters that holding the powerful to account is necessary to maintain the people's trust in public institutions.
"No one is above the law," he said. "Not a high public official; not even the highest public official in the state."
The U.S. Supreme Court later vacated McDonnell's conviction, however, and the Department of Justice moved to dismiss the charges against him.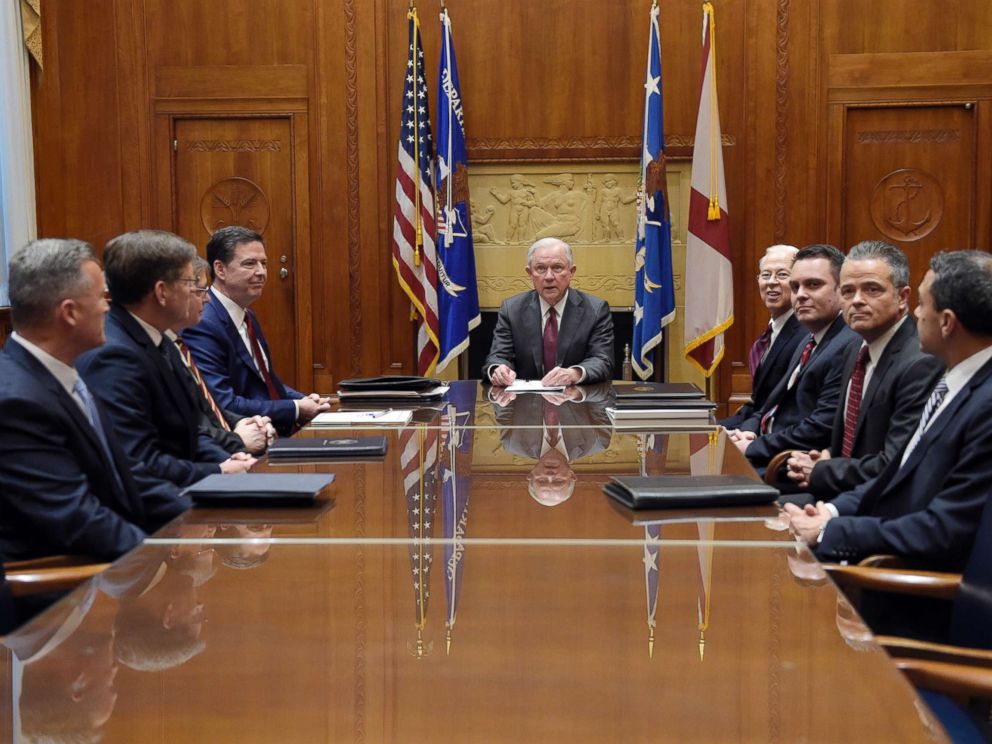 Acting Deputy Attorney General Dana Boente (right) sits next to Attorney General Jeff Sessions during a meeting of the heads of federal law enforcement components at the Department of Justice in Washington, Feb. 9, 2017.
The post Former Acting US Attorney General Dana Boente Resigns appeared first on Shareabler.
This post first appeared on Shareabler, please read the originial post: here